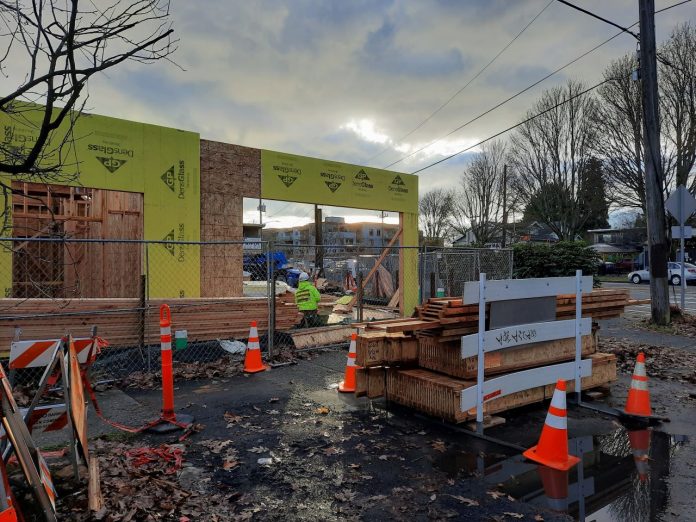 Seattle is misguidedly preparing to levy impact fees on homebuilders amidst a housing crisis.
Seattle is in a housing crisis, a direct result of decades-long opposition to building enough homes and especially multifamily homes that are affordable to middle and low income households. This opposition, often rooted in classism and racism, has manifested itself in many different policies over the years. Whether it is restrictive zoning, parking minimums, affordability fees or design review, they all conspire to achieve one thing: to make it as hard and costly as possible to build multifamily housing.
Often these policies come disguised as attempts to avoid harm to our communities or improve them. Time after time, however, they end up harming all of us. They burden middle and low income residents who are locked out of home ownership and struggle to pay rent. They harm the city as a whole because they increase inequality, decrease diversity, and increase congestion.
Council Bill 120635, which proposes transportation impact fees on new development, is no exception. Proposed by Councilmembers Alex Pedersen and Lisa Herbold, the bill would add impact fees to the Seattle Comprehensive Plan, clearing the way for council to enact impact fee legislation.
On paper, one may think taxing a new building to fund our services makes sense. But in practice, it is nothing more than another tax that will hamper efforts to add housing and amenities in Seattle. Currently, building infill development containing a variety of uses requires navigating a complex city process, which takes time, risk and lots of money in existing development fees. For projects that manage to overcome existing barriers, impact fees will cause many to pause or to scrap development plans altogether. This will negatively impact all housing projects from townhomes to high-rises.
In effect, an impact fee will add another tax on renters.
It is tempting to see big buildings as big profit centers and try to get a share of the profit for more city revenue, but in reality, many fees are passed on to tenants. In effect, transportation impact fees will be nothing else than an additional tax on renters, who are already much more likely to be housing cost burdened than homeowners. It's worth noting that renters pay property taxes too, it's just folded into their rent.
Single-family homes don't get the burden of risky, complex city review timelines or affordable housing fees, and it is unclear whether they will be paying these proposed transportation impact fees, either. In Seattle, the most expensive housing type is the least burdened by fees and taxes, which benefits homeowners while shackling renters with unequal taxation.
We have far too few low-income housing units in the pipeline, while the 60% area median income requirement (roughly $65,000 for a family of two) still leaves the vast majority of us competing on the private market for homes. Buying a home in Seattle is currently inaccessible for households even with moderate incomes. The median home price was over $800,000 in Seattle in August 2023. Building smaller, more affordable ownership options, such as townhomes and multiplexes, is already hampered by additional fees and rules. An impact fee would make their construction even less likely.
A wrong narrative
Proponents of the impact fee claim that density strains our transportation system. The opposite is true.
Density does not negatively impact good transportation systems, but rather enables them. People who live in high density neighborhoods are more likely to walk or take public transit. More people walking and taking transit has a positive impact on our communities, which become safer and more vibrant. It benefits our transit systems, which become financially more sustainable.
And it benefits our environment through reduced climate emissions. Our transportation system is failing because the needs of single family homeowners have been prioritized over the transportation needs of renters. Impact fees would make renters pay to mitigate the negative impacts of cars on other transportation modes.
In Seattle, 31% of renter households are car free compared to 4% of homeowner households. Over 85% of renter households reside in multifamily housing, and oddly these are the projects that bill sponsors seem most intent on burdening with this impact fee. A multifamily project has less impact on the city but will brunt all the burden of generating these funds. It's worth noting that an impact fee will push housing development outside the city, which will create far more congestion than we have today.
One could argue that single-family home sales should be levied this fee while denser projects should be exempt from them. Single-family homes currently dominate the city landscape and have more streets, pipes, and electricity linear miles needed to supply and maintain the sparsely sprawled out neighborhoods. This causes a bigger financial strain for the city than does an apartment.
The fee would negatively impact all of us
Impact fees would have an overall negative impact on our city. Take, for example, the plans to revitalize downtown. Tacking on millions of dollars in impact fees to an already expensive project to get financing means it is even less likely to be built. An impact fee killing downtown development means less mixed-use development, fewer homes, fewer office conversions to housing, fewer labs, less business growth, fewer shops, or hotels. In sum, less revitalization.
Impact fees will undercut the work the state legislature did this spring in legalizing quadplex and sixplexes everywhere in Seattle, which will be reflected in Seattle's upcoming Comprehensive Plan update next year. With an impact fee, many of those projects will never get off the ground. The truth of the matter is, we can't change the densities and diversify the uses of our neighborhoods with yet another tax on development.  
Join SeattleYIMBY and sign this letter opposing Impact Fees.
The good news: We can still halt this fee. Currently in the land use committee, it will move to a full vote in the city council if it passes out of the committee. This means that there is still time to tell our councilmembers that it is an unfair tax that many of their constituents do not support. The easiest way to do this is to use Seattle YIMBY's letter template. 
It's time to admit that exclusionary development practices should be a thing of the past. Seattle deserves housing and development policies that reflect our values, foster inclusivity, and social justice. The impact fee is not one of them.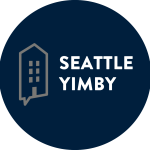 Seattle YIMBY (Yes In My Back Yard) is a local, volunteer-based organization that advocates for abundant housing and inclusive, sustainable development in Seattle and the Puget Sound region. We envision a Seattle where everyone has access to affordable homes in proximity to jobs, schools, parks and amenities.