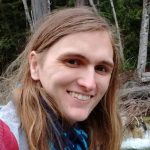 Chris is a UW Environmental Sciences graduate who moved to Bellevue in 2015. When he's not busy being an urbanist fox on the internet, he's working on the Eastside to support efforts reducing greenhouse gas emissions and going to city council meetings to denounce the hegemony of automobile infrastructure. Follow him on Twitter at @Deutski1.
Bellevue's reputation as our region's most car-dominated metropolis is well-established and, to my chagrin, well-founded. Guided in part by the desires of our city's wealthy landowners, our elected officials have historically made policy choices that make using a personal car the easiest and fastest way to get around Bellevue....
Embedded in Bellevue's Coal Creek wilderness area are a handful of parcels that have been developed or zoned for single-family homes. In 2016 and 2017, the two largest parcels were purchased. Their developer seeks to build 35 new single-family homes on six of the 12.3 acres. After learning about...
Excitement has long been building for Sound Transit's many system expansions that are due over the next few years. With the agency's extension of light rail service to Downtown Redmond beginning in 2024, Downtown Bellevue in 2023, and Northgate in just a few months' time, it is an exciting...
The move embroiled the City of Bellevue in a costly legal fight. Already on the hook for $40,000 in legal fees, the City could be in for much more as the battle against a state mandate to loosen parking requirements near frequent transit drags on. Although it may not have...
It was fitting for my first full day in the Pacific Northwest to start off with a cold and rainy January morning. As I left the Red Lion hotel in Downtown Bellevue to head to my job interview, I had my first chance to glimpse the city by the...
At 5:20pm Monday, Bellevue Police received a call about a pedestrian-driver collision near Crossroads Park. A 92-year-old gentleman was walking along NE 8th St and only a block away from his home when a driver struck him in the roadway, killing him. https://twitter.com/BvuePD/status/1333614818096398336 This tragedy marks the fourth death on...
Although Seattle, the economic and cultural hub of our region, rightfully receives ample scrutiny for its commitment to a greener, more equitable mobility system, it is important not to forget the similar responsibilities borne by our region's other cities. In my previous article, I provided a vision for what...
Urbanists looked at Paris with envy when the city's mayor, Anne Hidalgo, in her bid for reelection, advanced her vision for the French capital to become a "15-minute city." Under this framework, new developments would be planned and infrastructure would be retooled so that all the necessities of day-to-day...