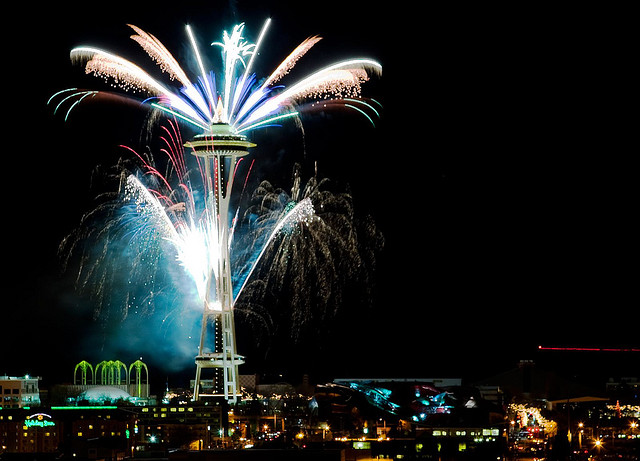 2014 was an unassuming year for The Urbanist. At the outset of it, The Urbanist was little more than an idea. But late January rolled around, and with it, the soft launch of the website and online publication that we now know today. Our first weekly meetup was held soon after in early February with more than a dozen strangers gathered around a coffeehouse table, all with varying interests in urban affairs. That meeting was a transformative moment. People were activated to get directly engaged with The Urbanist and others by sharing ideas, making connections, using their skills, and advocating for better urban policy. If there could have ever been a great year, 2014 was it.
What we have accomplished since January is even surprising to us, but here are just a few accomplishments:
We published over 400 articles thanks to the hard work by 37 staff writers and guest contributors;
We held nearly 40 weekly meetups and special events;
We received official incorporation status as a non-profit entity in the State of Washington;
Dozens of local policymakers, non-profit groups, advocacy organizations, and government technicians have reached out to us for feedback, expertise and assistance, dialogue, and common efforts;
Over 100 private citizens have contacted us via e-mail and in-person on a wide range of issues like voter education, tools and resources, shared ideas and news, and involvement in the work that we do; and
Our social media connections have grown rapidly to include a very active, thoughtful, and informative community that is more than 1,400 followers strong.
Of course, our accomplishments are not the only things worth mentioning. We wrote a lot, and you read a lot. So, we now want to turn now to some of the biggest stories that you–our faithful readers–thought were the most important of the year (or so Google Analytics tells us). While not exactly a surprise, transportation was very topical. Six of our top ten articles in 2014 were transportation-related. Shocker. And perhaps much of that has to do with our coverage of those issues. But even accounting for that, our top article bested the next by more than two-fold. Seriously. But, the topics of land use and social welfare managed to rounded out the mix to take the third, fourth, fifth, and eighth spots in our top ten. With that in mind, we give you our list of the most read articles of 2014.
1. Bertha's Future
Way back in August, Ben gave a realistic, critical review of the Bertha mess and the ways in which it can–and will die. He charted how the SR-99 project got to this point, and accurately predicted the invariable sinking of Pioneer Square that resulted from dewatering. But Ben didn't stop there, he advocated for taking action now by putting pressure on politicians to cancel the project, and others like it.
2. University Link's Is 87.2% Done, and Northgate Isn't Far Behind
There isn't too much to say about this one, but evidently people like slightly wonkish updates on the progress of Link Light Rail construction.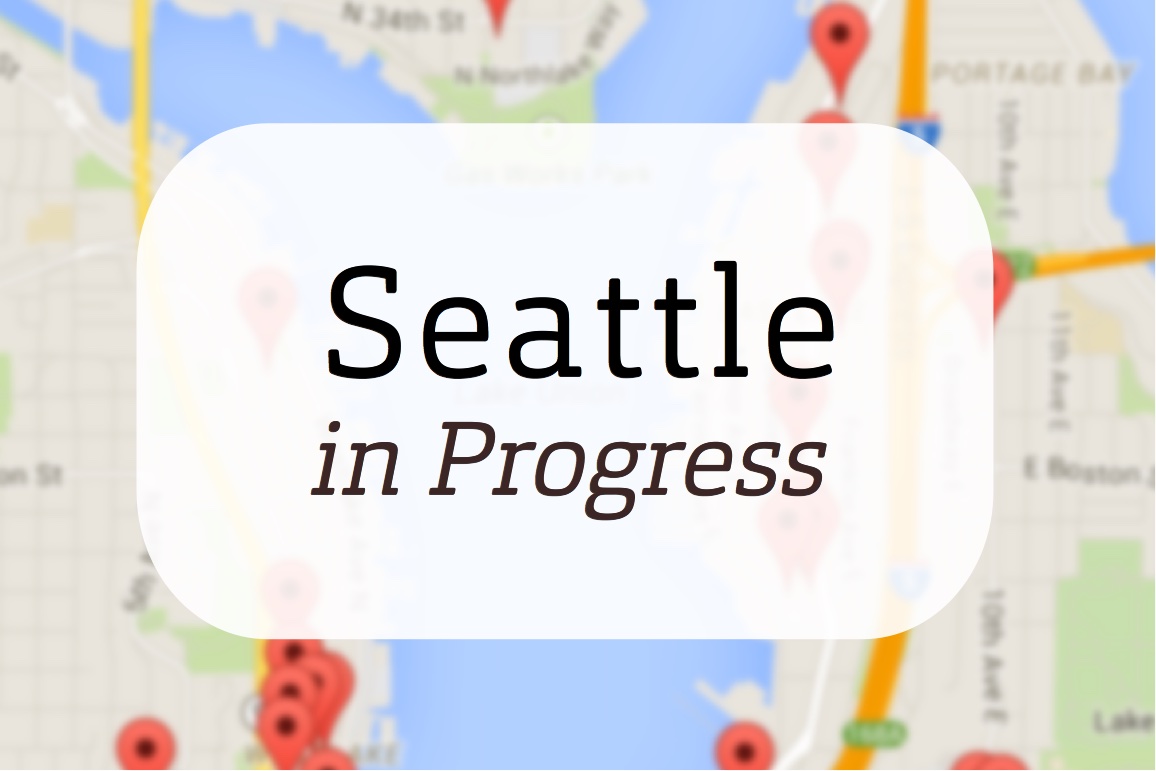 3. Introducing "Seattle in Progress"
Seattle in Progress, you may remember this nifty design review/land use app. You may even be using it (but if you aren't, you should be!) At the outset of this project, Ethan came to some of our early weekly meetings to share his vision for an app to get people involved in the land use process, or at least know what was happening in the neighborhoods around. We bounced off ideas, and after months of beta testing and feedback, he launched the app in November. And to mark this launch, Ethan wanted to share the story of why this app matters.
4. Seattle's Largest Down-Zone
Controversy over development on legal, nonconforming single-family residential lots became a top issue in early 2014 as the Seattle City Council entertained legislation options. Neighbors in single-family residential areas strongly voiced their opposition to small residential structures that could end up on very thin lots between two existing single-family residential houses or on alleyways. Concerns like height, impact to parking, and aesthetics were all raised. Ultimately, Small Lot development lost badly in May, and Matt accurately characterized how this would effectively amount to Seattle's largest downzone.
5. Seattle/King County: 3rd Largest Homeless Population In 2013 HUD Report
Owen provided a good report on homeless in the Seattle area as part of his continuing research into social welfare and housing affordability issues. The HUD report was definitely mixed with some positive national and local trends like a general decline in homelessness over the 2007-2013 period, but an actual net increase of homeless individuals year-over-year.
6. UW's New Link Station
Will was one of the lucky transit nerds who got to see the inside of the UW Link Light Rail Station. Naturally, he was kind enough to share the details of the station tour and all the lovely images. Needless to say, the station looks great–if you ignore the wall tiling in Oregon Ducks colors…
7. Dow Constantine Issues Executive Order: We Need Full Integration of Bus and Rail
Back in June, Aleks praised King County Executive Dow Constantine's executive order to integrated bus and rail services. Aleks made the case that the order was more than just fluff, but a meaningful step toward making the kind of efficiencies necessary to bolster the overall transportation network. Three months later, Constantine made good on the order by holding a joint conference between city and transit officials of what may come of the effort.
8. Choose Alternative 4 for the University District
For years now, the city has been exploring options for accommodating more growth in the University District. The city put forth three different alternatives for growth in June. But we weren't exactly satisfied with the proposals on the table. Instead, our editorial board issued a different vision for growth and zoning in the neighborhood dubbed "Alternative 4". Our effort to push this alternative helped contribute half of all public comments on the EIS in favor of an alternative similar to our Alternative 4.
9. How Does Sound Transit Expand?
Ben laid out a brief roadmap of how we could expand transit in the region. While a bit wonky, the meat of it was that process, politics, and timing all matter for a successful effort.
10. Rainier Needs a Road Diet
Rainier Avenue is a very dangerous thoroughfare in the city. It constantly makes headlines for tragedy despite being a small street. Will chronicled the history of the street and why it is perfect for a road diet.
Well there you have it: our top ten most read articles for 2014. From all of us at The Urbanist, we wish you a very happy, healthy, and fruitful New Year!

Stephen is a professional urban planner in Puget Sound with a passion for sustainable, livable, and diverse cities. He is especially interested in how policies, regulations, and programs can promote positive outcomes for communities. With stints in great cities like Bellingham and Cork, Stephen currently lives in Seattle. He primarily covers land use and transportation issues and has been with The Urbanist since 2014.