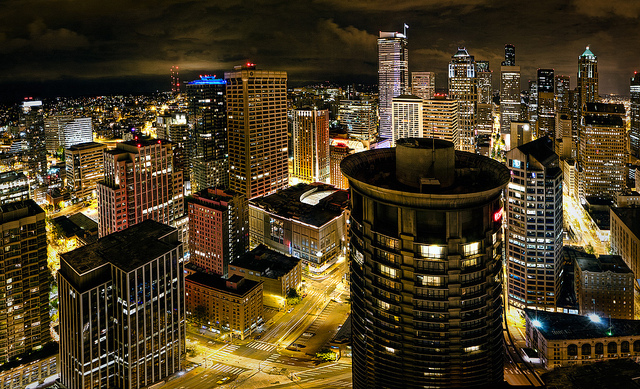 If you're a wonk about all things planning, then the City of Seattle may have just the opportunity for you. The Seattle Planning Commission is seeking to fill four open commissioner positions on the advisory body beginning in April 2015. The Planning Commission consists of 16 members that reviews a wide range of planning issues like affordable housing, transportation, architecture and design, land use, and community participation.
The Planning Commission is a representative body that provides a voice for Seattle residents to discuss and debate critical issues to a growing, vibrant, and diverse city. The Commission produces recommendations on policies and plans like land use code changes, Comprehensive Plan updates, subarea plans, parks planning, and transportation priorities and investments in order to help advise City decision-makers.
The City is looking for new members to the Commission with a broad range of skills and perspectives that are:
Knowledgeable about transportation infrastructure and how they support neighborhoods;
Capable of speaking to the issue of affordable housing and how that affordability affects a growing city;
Committed to engaging communities and building positive relationships;
Devoted to making Seattle a better place to live, work, and visit;
Informed and experienced in land use planning; and
Passionate about talking to diverse stakeholder groups about planning issues;
Members of the Seattle Planning Commission are appointed by the Mayor, City Council, and Commission for three-year terms and may serve two terms consecutively. To be eligible to serve on the Commission, you must be a resident of Seattle and not already be a paid staff member of the City.
If you are interested in a Commission position, you must be willing to take on the extensive commitments as a Commissioner. Monthly meetings occur on the second and fourth Thursdays, and attendance of at least one sub-committee per month is required. In addition to these, Commissioners are also expect to attend a host of other planning-related meetings and events as necessary.
Please contact Vanessa Murdock, Commission Executive Director, if you have an interest in one the positions or have questions by calling her at 206.733.9271 or sending an e-mail to Vanessa.Murdock@seattle.gov. To be considered for appointment to the Commission, a letter of interest and résumé must be received by Vanessa on or before January 31, 2015. Mailed applications can be addressed to:
Vanessa Murdock, Executive Director
Seattle Planning Commission
City of Seattle
Department of Planning and Development
PO Box 34019
Seattle, Washington 98124

Stephen is a professional urban planner in Puget Sound with a passion for sustainable, livable, and diverse cities. He is especially interested in how policies, regulations, and programs can promote positive outcomes for communities. With stints in great cities like Bellingham and Cork, Stephen currently lives in Seattle. He primarily covers land use and transportation issues and has been with The Urbanist since 2014.