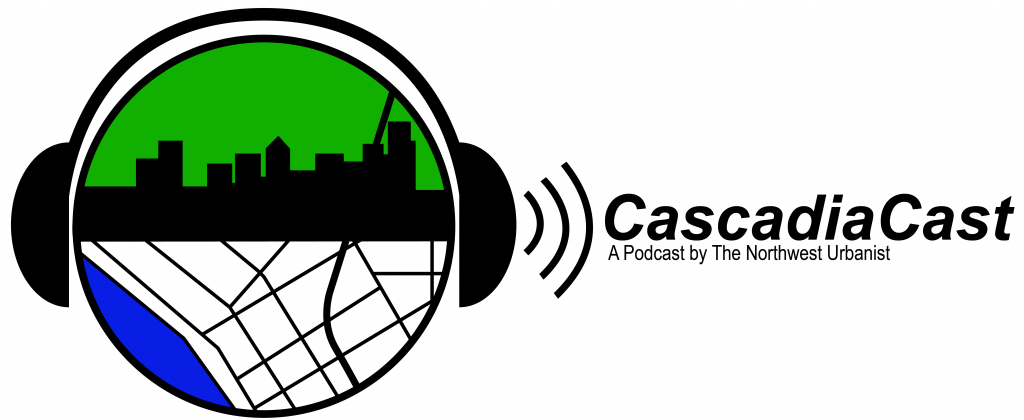 I'm excited to announce the start of a new podcast series for fellow urbanists in the Pacific Northwest entitled CascadiaCast. I'll be sitting down with fellow planners, activists, government officials, and other interesting people to discuss the issues that matter to those who aspire for greater and greener cities. The details are still a work in progress and sometimes I'm awkward as hell in person, so bear with me as the series develops with your feedback! I'm also open to suggestions on people you would like to hear from or topics you want covered in depth.
The series kicks off with a great conversation with Ben Schiendelman, a software developer who moonlights as an activist and policy wonk in the realms of transportation and land use. He founded Seattle Subway and cofounded local websites Seattle Transit Blog and The Urbanist. We discussed the future of the Puget Sound, including a vision for highspeed rail and the potential impacts from climate refugees, along with the prevailing political headwinds that are challenging better urban development today. Ben also shared his views on removing height limits, how Sound Transit should expand, and the upcoming Seattle City Council races.
Our discussion went longer then expected, so this first episode is available both in full (via Libsyn) and four parts (via SoundCloud) of about 20 minutes each. Stream or download below. Future episodes will only be about 30 minutes, and the series will soon be available on iTunes.
Full Episode 1 via Libsyn, 81 minutes | Download (46 MB)

Parts 1-4 via SoundCloud, see player below.

Part 1
Ben's activist background. The culture clash between government and engaging the tech community. The economics of building transit within suburban sprawl. Japan's example of high speed rail. Measuring urban density.
Part 2
Municipal broadband. Sprawl as a result of people wanting stuff. Mixed use and online retail. Washington's transportation projects. The reasons why height limits exist.

Part 3
Climate refugees. How zoning pushes people out of the city. Getting the city to fund transit. Getting Sound Transit to do another round of projects in 2016, not 2023. Ballard and West Seattle light rail route alignments.
Part 4
The Big Bertha fiasco. Seattle's Bridging the Gap levy. Regional infrastructure competitiveness. Council district races. Bus reroutes and a second downtown transit tunnel. Sound Transit's state and local tax funding.
Music credit: "Central Park Sunday" by Electronic Arts.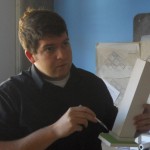 Scott Bonjukian is a car-free urban designer with a passion for sustainable and efficient cities. With degrees in architecture and urban planning, his many interests include neighborhood design, public space and street design, transit systems, pedestrian and bicycle planning, local politics, and natural resource protection. He primarily cross-posts from his blog at The Northwest Urbanist and advocates for a variety of progressive land use and transportation solutions.