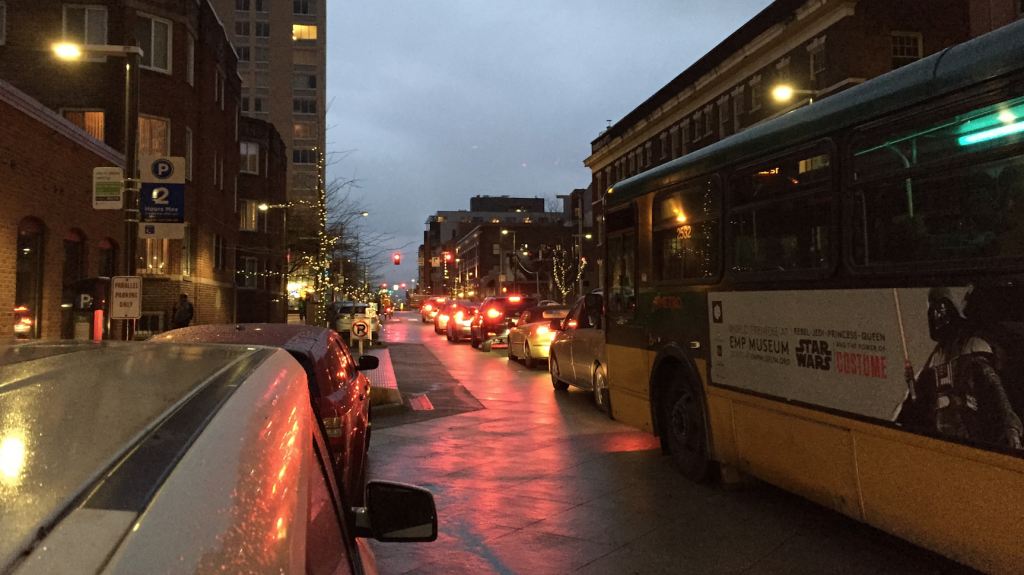 When Bell Street Park opened in 2014, it was one of Seattle's first explorations into designing streets as "shared space". Modeled after Dutch "woonerfs" (which literally translates to "living street"), it was meant to turn Bell Street into public open space while still maintaining vehicle access. In a traditional woonerf, pedestrians have legal priority to walk on any part of the street, including the roadway. No official and explicit confirmation like that exists for Bell Street Park, and people are almost never seen walking in the middle of it, except for brief crossings.
Turn restrictions have been put in place to prevent drivers from using it as a through-street and facilitate the flow of transit while keeping the pedestrian character, but they are largely ignored due to poor signage and perhaps lack of will.
In an April 2014 article of The Stranger, Charles Mudede asked Charles Montgomery, author of Happy City, what he thought of the park:
Woonerven are clever design experiments. In an ideal world—one where vehicle drivers all slow to 5mph or less—they really can become social spaces. The problem is, as the concept is adopted around the world, these shared space zones are being used as substitutes for true pedestrian spaces. Here's the question we should use to judge the success of any woonerf: would I send my eight-year-old out there to play alone? If the answer is no, then this is not a truly accessible social space. It's just a slow zone for cars.
This means that Bell does not function like a park as originally envisioned, but rather a traffic calmed and beautified street. This is an improvement, but if it is to become a park, sections of it must truly function like one, rather than a "park boulevard". The strongest case for this are the two blocks between 1st and 3rd Avenue. They have the highest concentration of retail, outdoor seating for the retail and the highest pedestrian volumes–especially on weekends.
If you want to see Bell Street Park improved for pedestrians, come vouch for it at the upcoming Belltown Community Council meeting where Dongho Chang and Jonathan Dong from SDOT and Victor Obeso from King County Metro will be present to take feedback. Here are the event details:
When: Wednesday, April 8, 6.30pm
Where: Belltown Community Center, 415 Bell Street, Seattle, WA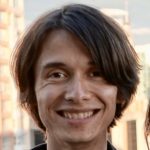 Anton has been living in the Pacific Northwest since 2005 and in Seattle since 2011. While building technology products during the day, his passion for urban planning and transportation is no less and stems from a childhood of growing up in the urban core of a small European city.