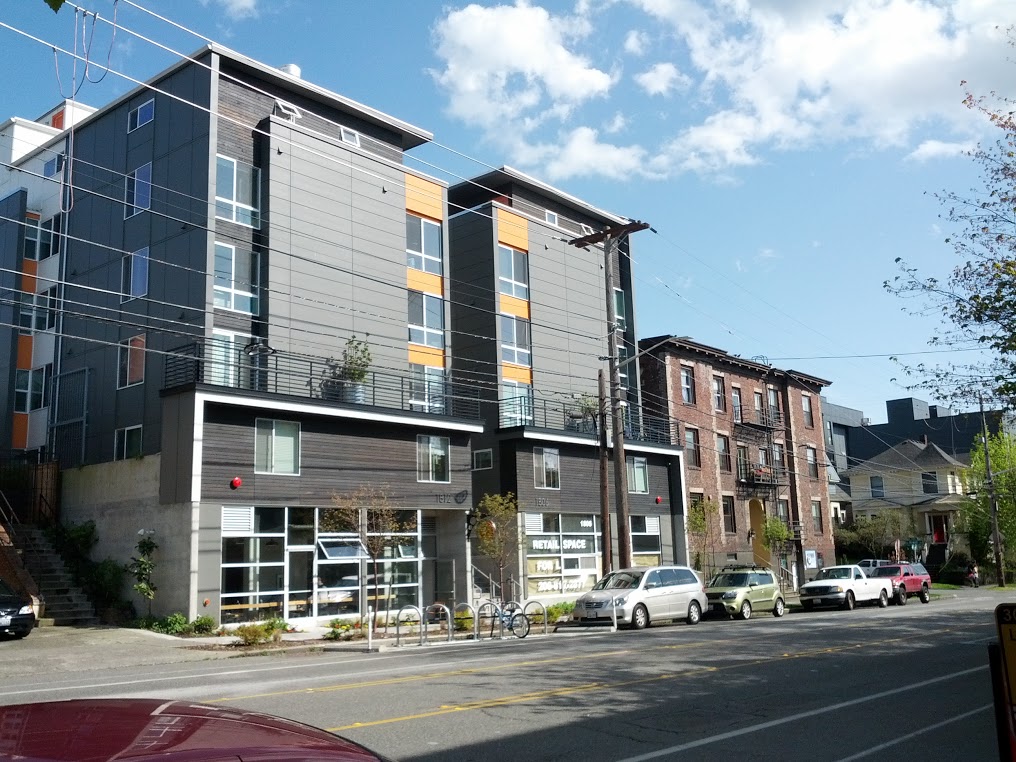 Article Note: This is the third installment of a five-part series on micro housing, see Part 1, Part 2, Part 4, and Part 5 as well.
The argument against micro housing can be summarized as follows: greedy developers shoehorn downtown-style living into single-family neighborhoods and rip off residents with luxury-level premiums for borderline inhumane housing. That's a lot to take in, so I'll address each point one by one.
The Bad Value Argument
Micro housing may seem cheap, but per square foot, developers are charging premium prices—up to 25% more than mid-sized units (600-1000 sq. ft.) and 48% more than large units (1000+ sq. ft.). Young and desperate renters are duped into thinking they're getting a good deal while developers make bank.
There are two reasons developers are able to charge so much more.
First, they're selling a hot new product. Prices will remain high as supply catches up with demand. With more units entering the market, developers will compete for renters and this competition will naturally lower prices. Builders are also refining their designs, wrestling with how to provide appropriately sized and priced fixtures, appliances, and furniture that fit the novel needs of smaller units. Major US suppliers make systems that are too big, so developers are experimenting with prefabricated and modular kitchens.
Second, micro units are expensive to build and maintain, averaging 5-10% more than conventional units. Fixed expenses associated with kitchens and bathrooms can't be diluted across large living areas. And the amenities like common kitchens and rooftop decks used to compensate for these smaller private quarters further distort the equation by adding cost to the building but not square footage to each unit.
As micro units continue to expand, we should expect prices to fall. But we should also recognize that value is not the only measure of affordability. Lower absolute prices act as entry points for young and low-income people who are willing to sacrifice space for affordable rents.
The Affordable Housing Argument
Portraying micro housing as a solution to the affordability crisis is misguided. We need units that work for more than just single millennials with a taste for minimalism. They may be good entry points, but they're not sustainable solutions for established residents and families who need more space.
This argument misunderstands or misportrays the role of micro housing in creating an affordable city. Micro units have not, are not, and will never be the only tool in the toolbox. Rather, they are a tailored solution for a population that is categorically underserved by the current system.
Healthy cities provide a broad array of housing typologies in every size and price range to fit the needs of a diverse population. That means townhomes and row houses for those who like to be close to their neighbors, luxury condos for the wealthy, dorms for students, studios and apartments for those not ready or interested in buying, and single-family homes for young families.
Micro housing isn't the golden ticket to universal affordability. But without it, demand for studios and one-bedroom apartments is artificially high from people who don't want or need the extra space. High demand leads to high prices that reverberate across the rest of the rental market. Expanding options to appropriately house people at the right price and right size is good housing policy.
The Undesirability Argument
People don't actually want to live in such cramped spaces that would be better labeled as "shelter" than "housing." As many as 58% of renters agree, saying they probably or definitely are not interested in renting micro units. They cite concerns like the lack of a separate bedroom, less storage space, and less living/dining space as top reasons they'll look elsewhere.
The flipside is that 24% renters in conventional apartments report that they are interested in micro units. And the majority of current micro unit renters weren't intentionally looking for one in the first place—but they report satisfaction rates on par with conventional units (with the exception of perceived value of rent, which they consider an exchange for living alone in a desirable neighborhood).
Those surveyed also stayed for shorter periods, averaging just a year or two. But as discussed previously, these units are entry points for people in transitional points of life—including recent graduates, divorcees, and new residents.
The Health Argument
Healthy cities need need minimum acceptable living standards. Micro units are an average 150 square feet—meaning there are many units even smaller. That's not healthy, mentally or physically, and there's research to back it up.

Home needs to be a place people can relax and unwind. It's important for our mental health to have a place we can feel at ease. Tiny spaces make that difficult. They clutter quickly—a few dirty dishes can overwhelm a kitchenette—and flexible furniture like murphy beds and folding chairs quickly turn from novelty to nuisance.

They're also bad for couples and families. Small spaces can feel claustrophobic. That creates crowd-related stress, which is correlated with higher rates of domestic violence and substance abuse.
If micro units sound bad, the alternative is even worse. Without micro units, people have to live farther from their friends and their work. Longer commutes are correlated with an increased risk of obesity, divorce, stress, worry, loneliness, and sleeplessness. They also make us eat worse and exercise less. That's a recipe for misery.
Micro units aren't a fit for everyone—squeezing a family into 150 square feet brings flashbacks to infamous summer family road trips. Which is why families don't rent micro units—young and single people do.
Developers are learning how to bring out the best in small spaces. Large windows and high ceilings are two key design elements, along with flexible furniture, built-in storage, and movable kitchen islands.
Research indicates that minimum livable space may be between 200 and 375 square feet. But those studies may not take into account just how little living people are doing at home. Many renters spend their days out at work or school. They see their unit as a home base and the city as their playground. Coming home to clean and maintain a 700 square foot apartment may be overwhelming. The simplicity of a small space can be exactly what they need.
The Bad Neighbor Argument
If micro housing has been good for renters, it certainly hasn't been for neighbors. Towering six-story buildings pop up next to modest single-family homes, bringing 50 new residents who, by the account of micro unit advocates, are often in transitioning periods, limiting any loyalty towards the neighborhood's condition and character.
This argument is NIMBYism at its core—but it gets something right. The way micro housing was introduced to the city was disruptive. Developers came in through the back door without regard for current residents. They snuck past design reviews that other apartment buildings are rightly subject to—reviews that give the public a voice in ensuring good, quality design that fits the surroundings. Waking up to 50 new neighbors is enough to put a strain on any relationship. The sudden uptick in density also strains infrastructure, from public transit only just recovering from recession-era cuts to crowded corner parks.
These aren't problems with micro housing per se. Disruption is a natural occurrence as innovative new products enter the market and systems adapt. Many sharing-economy services like Uber and Airbnb were similarly disruptive. But now many can't imagine life without them. The role of regulation isn't to shut them down, but to acknowledge the need they serve while facilitating a smooth entrance into an evolving market.
Over 60% of city land is zoned for single-family housing. In one of the nation's fastest-growing cities, that can't last. Increasing density is the only way to accommodate our growth without exacerbating the dreadful effects of urban sprawl and rising housing costs. That means neighborhoods will continue to experience change—as they always have and always will.
The Parking Argument
A subset of the Bad Neighbor Argument, many neighbors complain that they must compete for limited parking with 50 new neighbors. The problem is exacerbated by the reality that many new micro unit buildings don't include their own parking. That leaves long-time residents without access to an amenity they've grown to depend on.
This argument doesn't square with reality. According to one developer, only 10% of micro housing tenants have cars. And the profile of a typical tenant supports that claim—they're typically young, low-income people looking for dense, walkable neighborhoods. They rate transit access as one of the top considerations when choosing a micro unit. Buses and bikes are replacing cars in these communities as many millennials go carless.
Simply put, street parking does not belong to anyone. It is a public amenity. Those who need a dependable place to park their car can pay for a unit with dedicated parking or buy a spot in a parking garage. It is not the obligation of the city to provide residents with their own private spots in the public right-of-way.
Conclusion
As with any other housing typology, micro units have their drawbacks. But residents balance these drawbacks with the unique advantages and choose their homes accordingly.
In the next installment, I'll examine an analogy between micro housing and the minimum wage.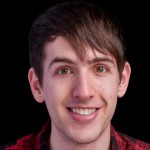 Ben is a Seattle area native, living with his husband downtown since 2013. He started in queer grassroots organizing in 2009 and quickly developed a love for all things political and wonky. When he's not reading news articles, he can be found excitedly pointing out new buses or prime plots for redevelopment to his uninterested friends who really just want to get to dinner. Serving as the Policy and Legislative Affairs Director, Ben primarily writes about political issues.