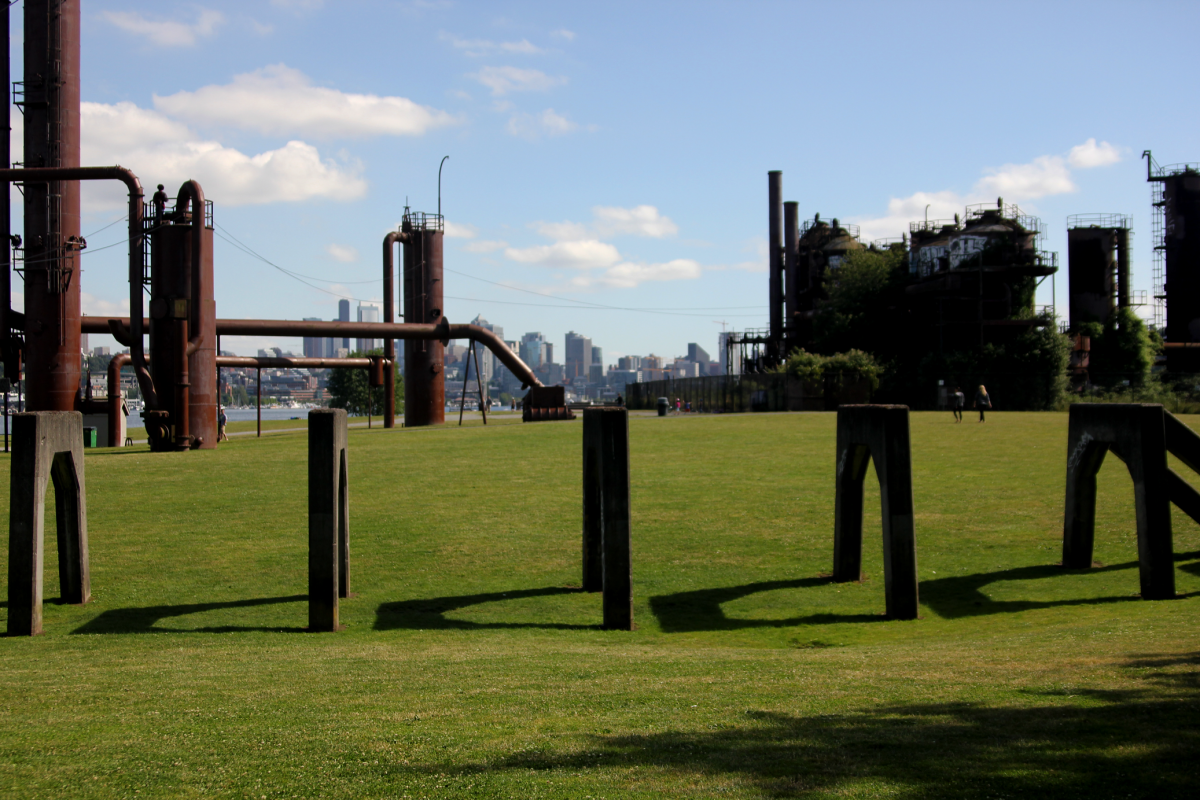 One of Seattle's most unique places, Gas Works Park, is a pioneering example of the regeneration of a contaminated industrial site as a public place. The design of the park helped to change public perceptions of neglected, damaged and unsightly spaces in cities, and recognize their potential for redevelopment.
In the 1960s, the City of Seattle purchased what had been a coal gas plant from 1906 to 1956, with the intention of developing a park on the northern banks of Lake Union. The design of the park by Richard Haag is visionary for treating the soil which had been polluted by the former industrial processes on site through a process called bio-phytoremediation. The most contaminated soil was formed into mounds and capped with clay. These man-made hills offer the striking landscape that offer views of downtown Seattle and the Olympic Mountains. Haag also campaigned to preserve some of the industrial structures of the former plant to provide visual interest, rather than demolishing them.
Since opening to the public in 1975, the park has reconnected people to the north shore of the lake and to local history. Gas Works was recognized as the only surviving coal gas plant in the USA and added to the National Register of Historic Places in 2013.
Gas Works Park continues to be improved, with recent landscape works and plans for a new play area commencing construction by the City of Seattle in 2016. The parkland has provided an example for restoring and recreating industrial landscapes as public spaces.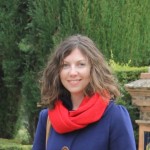 Sarah is an urban planner and artist from Melbourne Australia, currently living in Seattle. She has contributed to diverse long-term projects addressing housing, transportation, community facilities, heritage and public spaces with extensive consultation with communities and other stakeholders. Her articles for The Urbanist focus on her passion for the design of sustainable, inviting and inclusive places, drawing on her research and experiences around the world.