One of the Housing Affordability and Livability Agenda (HALA) committee's 65 recommendations was that the city prioritize its surplus properties for affordable housing. That doesn't appear to be happening. The Seattle Times ran a story on the 210 "orphan" properties the city owns that might be used for affordable housing should the city find the political will and capital to do so. The city says many of the properties are owned by Seattle City Light or Seattle Public Utilities and by law can't be developed as housing without paying fair market value for the land. In their opinion, that leaves only 33 of those properties that are large enough (15,000 square feet was their benchmark) to be worth developing as affordable housing, and, even then, the city doesn't seem to be moving with any haste to actually get the projects moving on these locations.
Rethinking our housing assumptions
The city rationalizes their inaction by using some dubious assumptions to claim huge subsides would be needed to operate affordable housing. Budget directer Ben Noble claimed a 100-unit building affordable to low to moderate income tenants would need an annual subsidy of $1.4 million. That's a shortfall of $14,000 per household per year, or $1,167 per month. Studio apartments, albeit crummy ones, can still be rented in this city for not much more than that. Seattle must plan on building some expensive units and renting all of them below market value.
One way to cover operating and financing costs is for the city to rent some units at market value so that the city-owned building is truly mixed income. Another way is make more inexpensive units. The simplest way to do that would be to build some smaller units so that more units can fit in a similar sized building. For decades, we've been building low-income housing to middle class specifications, but previously smaller units were the norm. Rooming houses and residence hotels offered another option: small apartments with shared kitchens and bathrooms (I'm going to delve deeper into rooming housing in a future post). And they didn't contain private parking spaces, a huge expense in any building project. Smaller rooms and shared amenities allow a lower price point. Granted, the city council needs to legalize this type of housing again.
Or, of course, the city could stick with their assumptions and just fork over the money. Providing affordable housing is a good use of funds and bonding. Long term though, enacting zoning and land-use codes that allow both the city and private developers to use their land and to build affordable housing is a surer way to alleviate Seattle's housing shortage.
So far the city has offered more excuses than proactive solutions to maximizing the potential of their landholdings. Take this quote from The Seattle Times article: "'The point is, there's not ginormous amounts of free land out there,' said Miriam Roskin, Office of Housing deputy director." I hate to pick on Roskin, but another point is high ranking city officials are using the term "ginormous" while publicly discussing city business. And in all seriousness, 33 decently sized plots producing even a modest average of 100 units each is still 3,300 units that wouldn't otherwise be on the market, and we need all the help we can get. Plus, if we wanted to buy some parcels of underused land owned by Seattle City Light or Seattle Public Utilities sure that'd be an added cost for the housing project, but wouldn't that also, as an added funding stream for our utility companies, drive down utility rates in the city?
Civic Square: The Boondoggle that Mind-Boggles
One choice city-owned block, Civic Square, right across from City Hall was overlooked as an affordable housing site. Instead the city targeted the site for a public plaza after they tore down the Public Safety Building in 2005. In 2007, the city made a deal with Triad Capital Partners whereby Triad would design and build the public plaza (deemed a 25 million-dollar value) and in return get rights to use part of the block to build a 43-story market-rate tower with offices and 125 market-rate condos. The recession scared away investors apparently, but the tower was approved in 2009 while Triad scrounged up financing. It seemed inevitable.
That is until this week, when Mayor Murray announced he had no desire to work with Triad after city council candidate Jon Grant exposed text messages from Triad senior vice president Brett Allen that he said amounted to political blackmail. Allen wanted Grant to get the Tenants' Union to drop their lawsuit and claimed he could make $200,000 in independent expenditures against Grant's campaign "go away" if that happened. Triad is up against a city-imposed Dec. 31 deadline to close the deal for the city property or face a million-dollar extension penalty.
Just one week earlier Allen was claiming Triad would finally close the deal after an eight-year delay and would begin construction in 2016. Now the office tower's future is very murky. Triad fired Allen on Tuesday and apparently is trying to salvage the project.
If the Triad deal falls through, maybe the city can better leverage the site for affordable housing. Since the city owns the land, it holds the power. Why not get a better project? Public plazas are all fine and dandy but it seems the city is squandering a prime land holding for a vanity project rather than using an extremely visible and valuable block to send a message that city hall is serious about affordable housing. The lot has sat vacant for a decade, wasting a prime piece of real estate. Now Seattle has the chance to show it seriously about maximizing the value of its city-owned land.
I hope to see a new project that includes some affordable housing take the place of the Triad tower, or, at the very least a renegotiation of terms so that Triad pays the real value of the land rather than a nearly decade old price. If they do this right, city officials will have the chance to look out the windows of city hall every day and admire a tower dedicated to housing justice.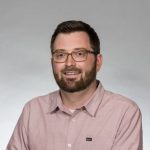 Doug Trumm is publisher of The Urbanist. An Urbanist writer since 2015, he dreams of pedestrianizing streets, blanketing the city in bus lanes, and unleashing a mass timber building spree to end the affordable housing shortage and avert our coming climate catastrophe. He graduated from the Evans School of Public Policy and Governance at the University of Washington in 2019. He lives in East Fremont and loves to explore the city on his bike.