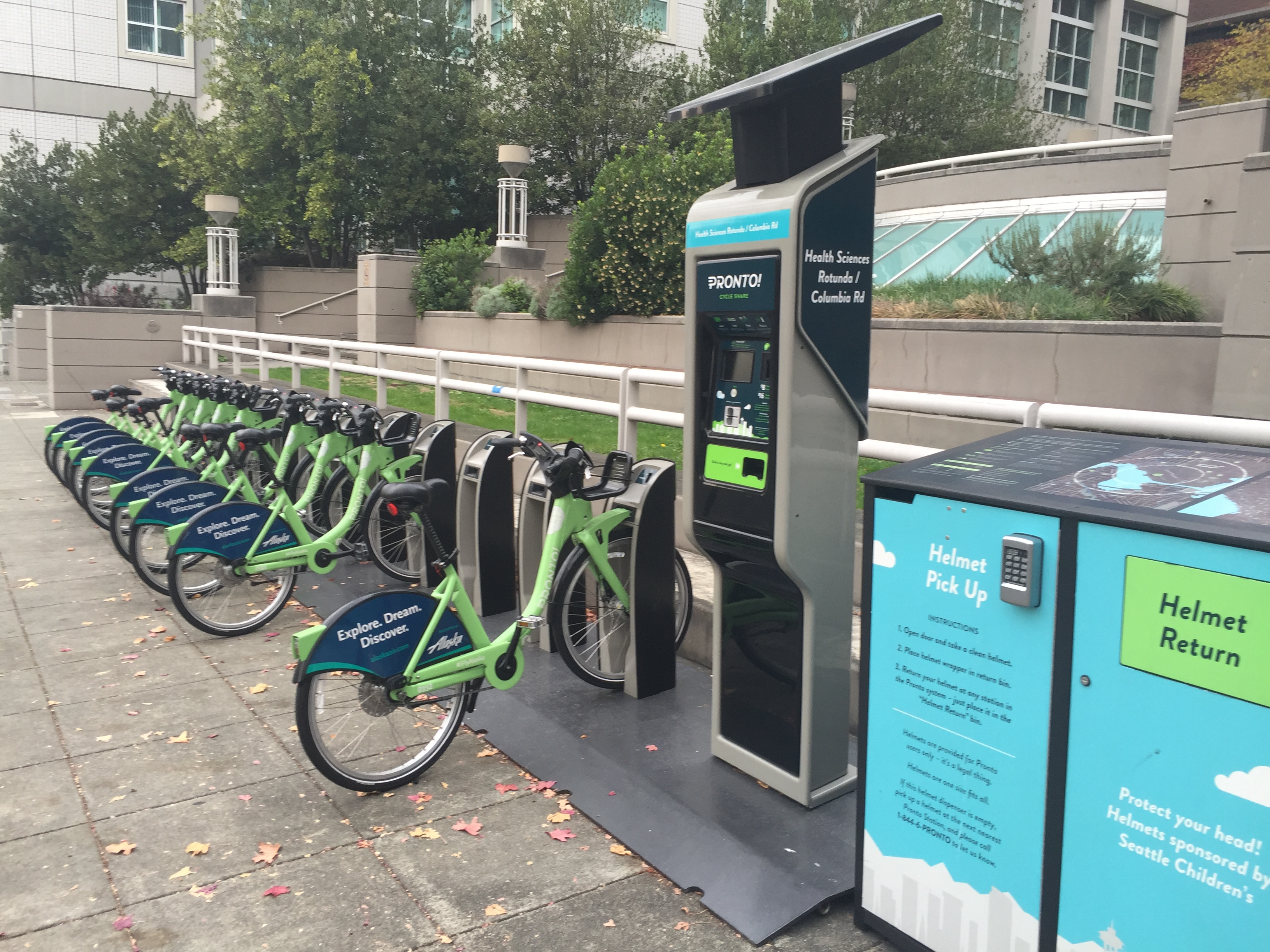 It's been a mixed month for the Pronto bike share system. The bike share just celebrated its first year and is getting heavy scrutiny for what some see as under-performing metrics. In late October, the Seattle Department of Transportation (SDOT) announced they did not receive the TIGER grant funding that they were hoping for. That TIGER grant would have helped fund a massive expansion of the system across more of the city.
SDOT was planning to combine the $10 million grant with another $5 million from the City's transportation budget to get bikes in more neighborhoods. The $5 million looks likely to remain in the budget, but some council members don't appear entirely sold on the idea. Meanwhile, Move Seattle appears headed to a resounding win at the ballot box, which will all but ensure that our Bike Master Plan gets fully funded. That's good news for bike share riders.
Everyone is asking, what does the future of Pronto look like?
The City has clearly indicated that it intends to make the Pronto bike share an integral part of our transit system, and that it wants to invest in neighborhoods where Pronto could not itself expand if it remained a for-profit entity. But before that happens, a reevaluation of the existing stations is needed. Is their placement serving the most possible users? Is it as easy as possible to get between a station and our bike infrastructure to attract riders? The answer right now is a clear no.
In so many cases, the time penalty created by placing Pronto stations in out-of-the-way corners is great enough to cause some people to skip the trip. In other cases, station placement on a street that is not bike friendly or doesn't go the right direction is a hindrance. Of course, compromises will have to be made due to a lack of infinite space Downtown, but taking a quick look at where stations are now, it's obvious that we can do better.
Let's take Downtown Seattle Transit Tunnel access as a high-profile example. This high capacity portal should be near the top of the list when it comes to destinations for a bike share system to serve. When the system launched, there was only one Pronto station on the same block as a tunnel entrance. That happened to be the Sher Kung Memorial bike station outside of the University Street Station (on Second Avenue and University Street). After the board of the War Memorial located on this block complained, the station was moved two full blocks away — nowhere near a station entrance.
After that change, the closest station to a Downtown tunnel station is probably Second & Pine. This station is one block away from the Second Avenue two-way bike lane and a block and a half away from Westlake station. Meanwhile, in front of Westlake Station, SDOT recently replaced an island for buses with…back angle parking. We should be thinking more creatively here about what the best uses around heavily traffic transit stations are. A Pronto station right in front of Westlake would make it much more tempting to transit riders.
Pronto recently made an encouraging change in the University District, moving a station from an internal corner of campus to the newly reopened Montlake Triangle. That station is also conveniently right next to the pedestrian bridge leading to the new light rail station's entrance. The station placement here makes sense, is highly accessible to transit riders and students alike, and should stay put. It is my hope that we can reconfigure more of our stations with the future expansion of the system in mind.
With SDOT likely to take full ownership of the system, we should think about Pronto stations holistically and take route interaction seriously. This will make the system more attractive to new users and really help Move Seattle.
Full disclosure: I ride Pronto daily and am fully invested in its expansion, having clocked 800 miles on a green bike in the first year.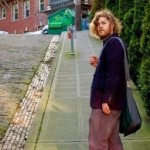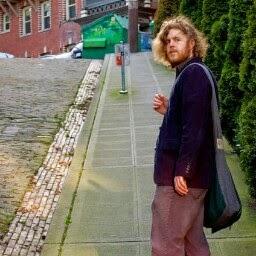 Ryan Packer lives in the Summit Slope neighborhood of Capitol Hill and has been writing for the The Urbanist since 2015. They report on multimodal transportation issues, #VisionZero, preservation, and local politics. They believe in using Seattle's history to help attain the vibrant, diverse city that we all wish to inhabit. Ryan's writing has appeared in Capitol Hill Seattle Blog, Bike Portland, and Seattle Bike Blog, where they also did a four-month stint as temporary editor.