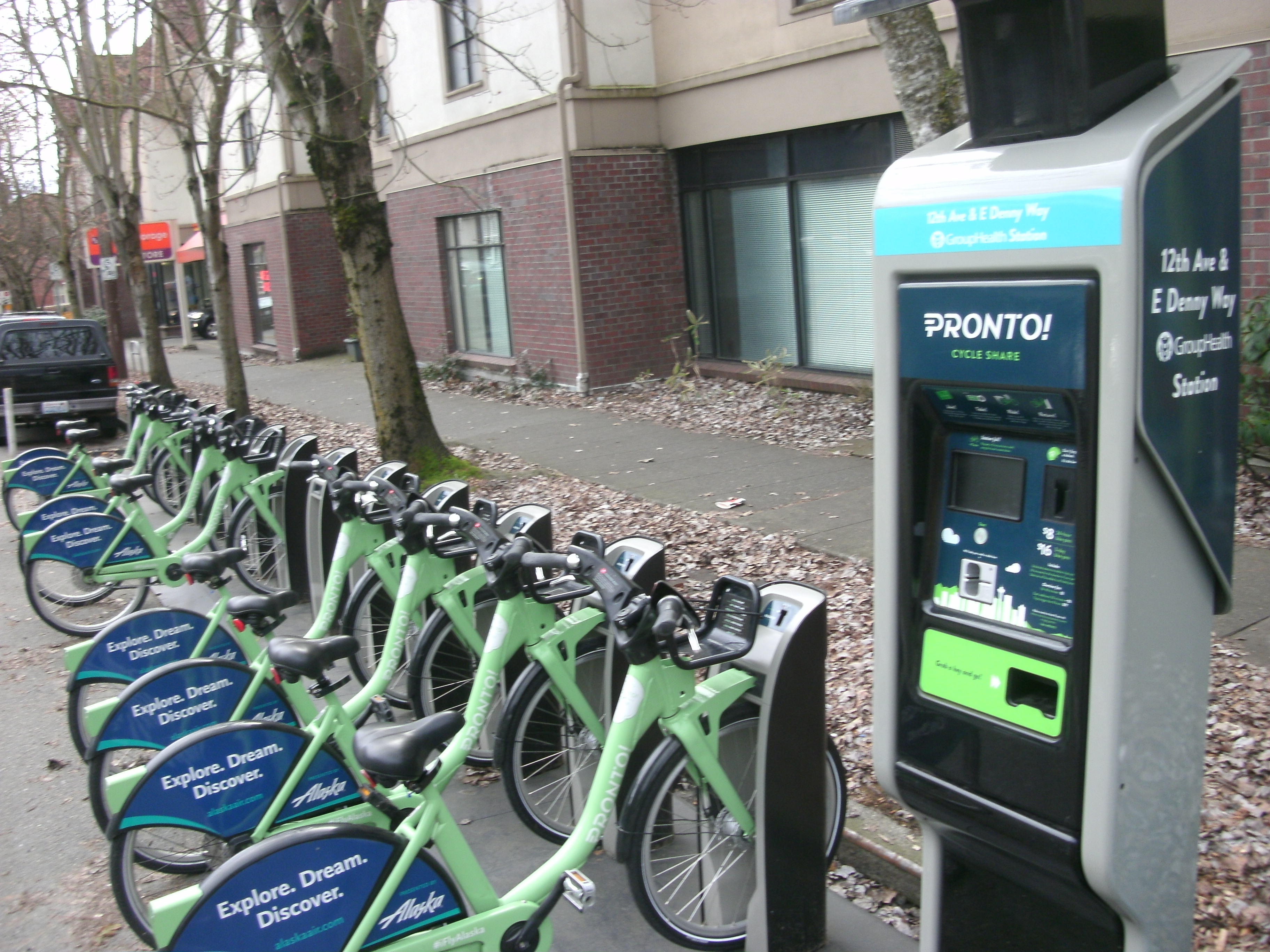 Seattle's bike share system, Pronto, is in financial trouble. Later this afternoon, the City Council's Transportation and Sustainability Committee will vote on whether to send to full council an authorization to spend $1.4 million of the $5 million allocated in the City budget to expand the bike share system by acquiring the assets currently not owned by the City in order to put the entire system on better financial footing.
UPDATE: With only committee members Mike O'Brien and Rob Johnson present for today's meeting, the vote on the city buyout of Pronto assets has been postponed to the next meeting on February 16. With a full council vote required after that, action is required relatively quickly as the Pronto system is apparently going to be unable to pay bills due in March without this assistance. Chair Mike O'Brien seemed fairly confident, however, that Seattle's bike share system will remain and thrive.
The plan is to acquire the assets, then formulate a plan on how best to expand the system next year. But a big part of the conversation surrounding the takeover by the City is: why is ridership lagging? To be sure, the system is only 15 months old, and for only having 54 stations it still provided a very high number of rides in its first year with over 144,000. But to say that the only thing that can be done to increase ridership numbers is to expand to other neighborhoods ignores a very significant fact about the Pronto system: the Downtown core stations are not optimized to maximize ridership.
My advice to the Seattle Department of Transportation: do not let 2016 go by without seriously looking at Downtown station placement. Leaving things as they are severely risks hobbling yourself right out of the gate when riders in, say, the Central District, find Downtown station placement awkward and more time-penalizing than they need to be.
Here are some ideas for changing station placement right now that do not require additional stations.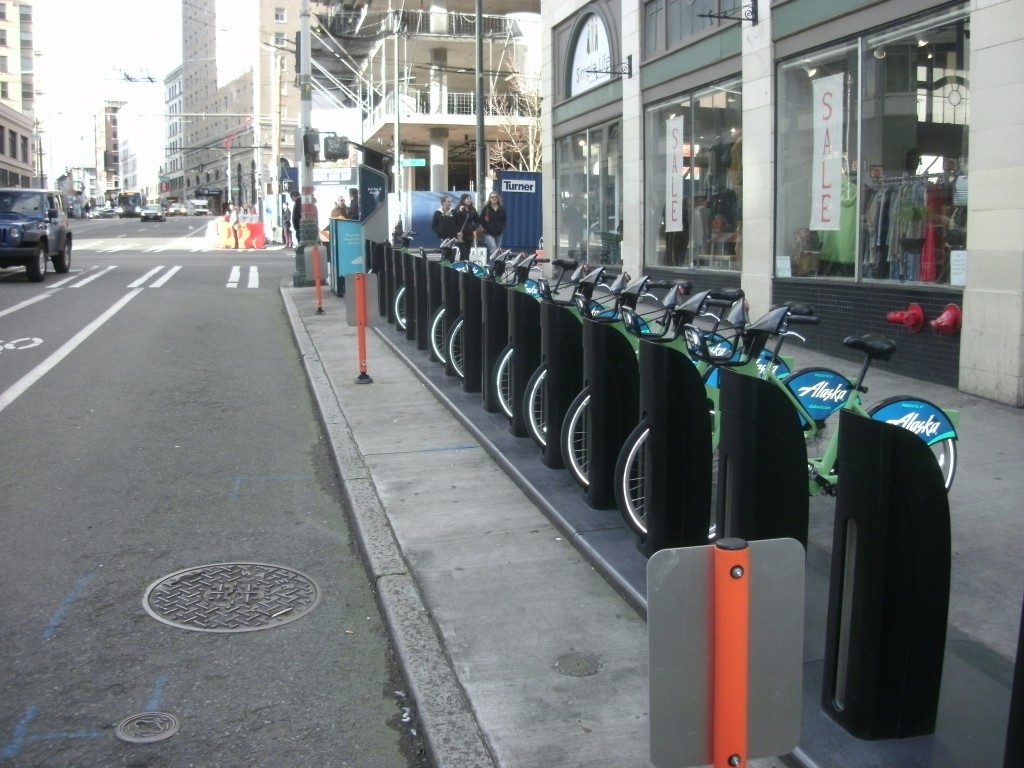 Current Location: Pine Street & Second Avenue. This is arguably the most important station in the entire system. The Second Avenue two-way bike lane is the spine of our Downtown bike network right now and for the foreseeable future. A station close to Pike Place Market, Westlake Station, buses on Third Avenue, and the Downtown retail core is really of inestimable value to the system as a whole. In this case, the station has moved twice since the system launched, further away from Third Avenue buses every time. Its current spot is also a full block away from the start of the two way bike lane, so riders coming north on Second have to chose between circling the block, biking in the bike lane the wrong way (try this during rush hour) or biking on the sidewalk on a block with multiple garages and parking lots.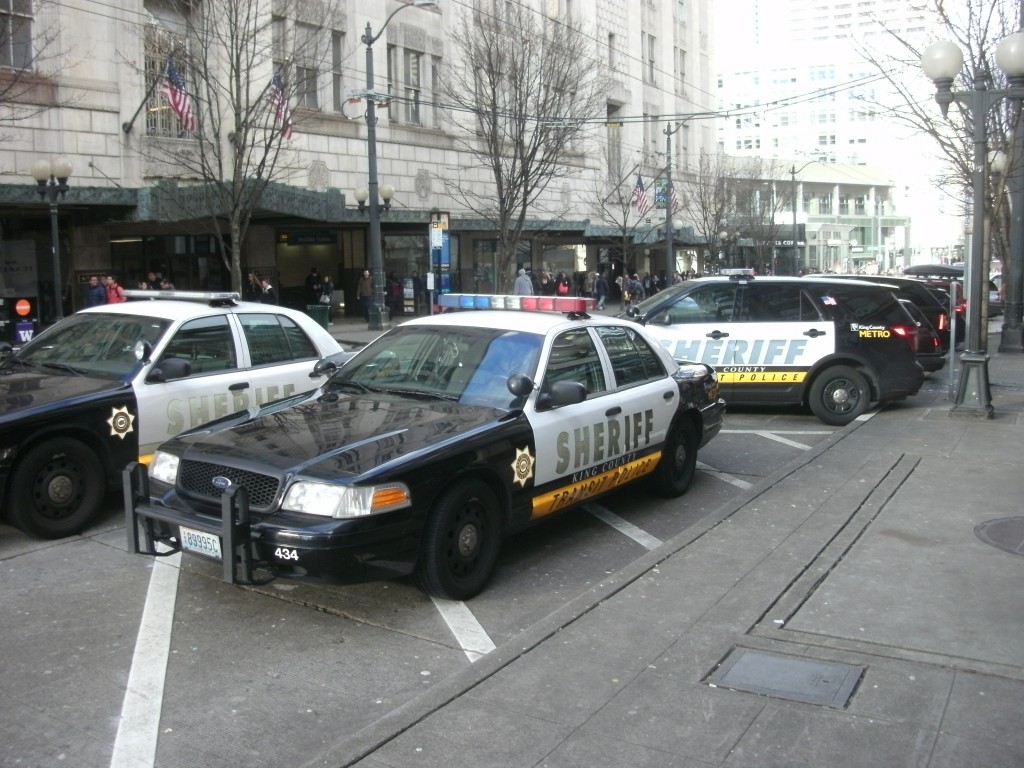 Suggested New Location: Pine Street & Third Avenue. Last year, a bus stop island was removed from one-way Pine Street on the east side of Third Avenue and replaced with two hour parking spaces and space for police vehicles. Yes, that's right: smack dab in the middle of our busiest transit corridor and literally right outside the front door of our busiest transit station, the City added parking. Surely we can be more creative than this. Imagine walking out Westlake Station and grabbing a bike in seconds.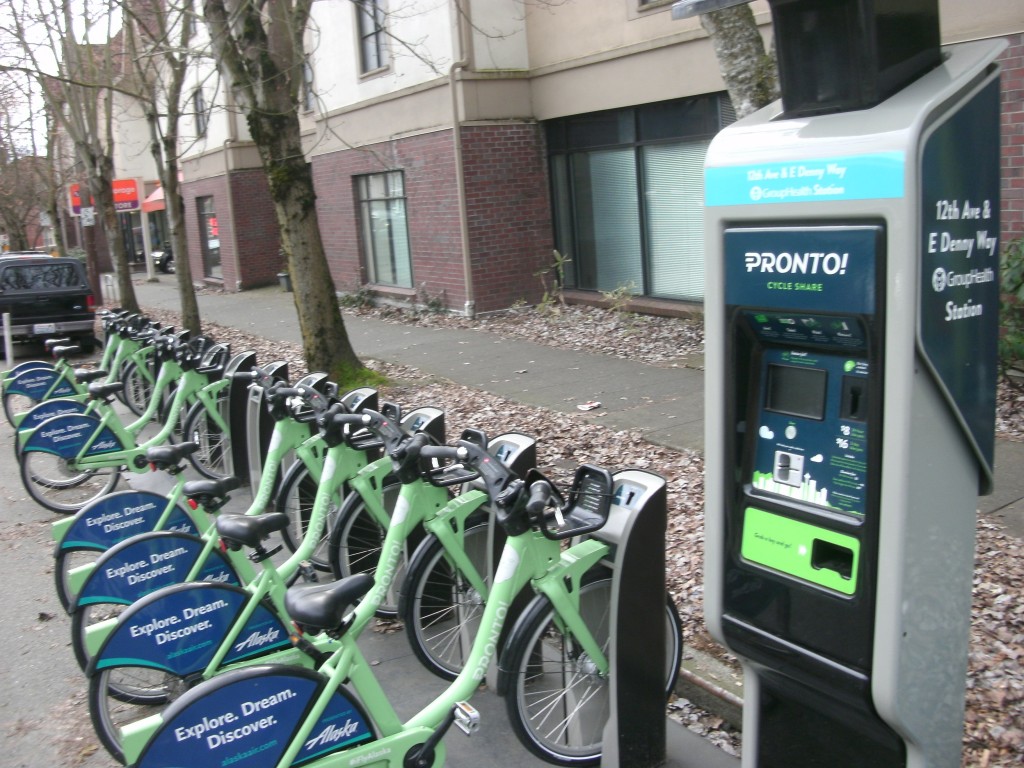 Current Location: 12th Ave E & Denny Way. The current bike system is very oriented toward 12th Ave and other streets with regular bike lanes. This is the sort of bike share system you might design for Seattle ten years ago, but now we should be orienting our system to take advantage of the new bike facilities we are constructing that are good for all types of users.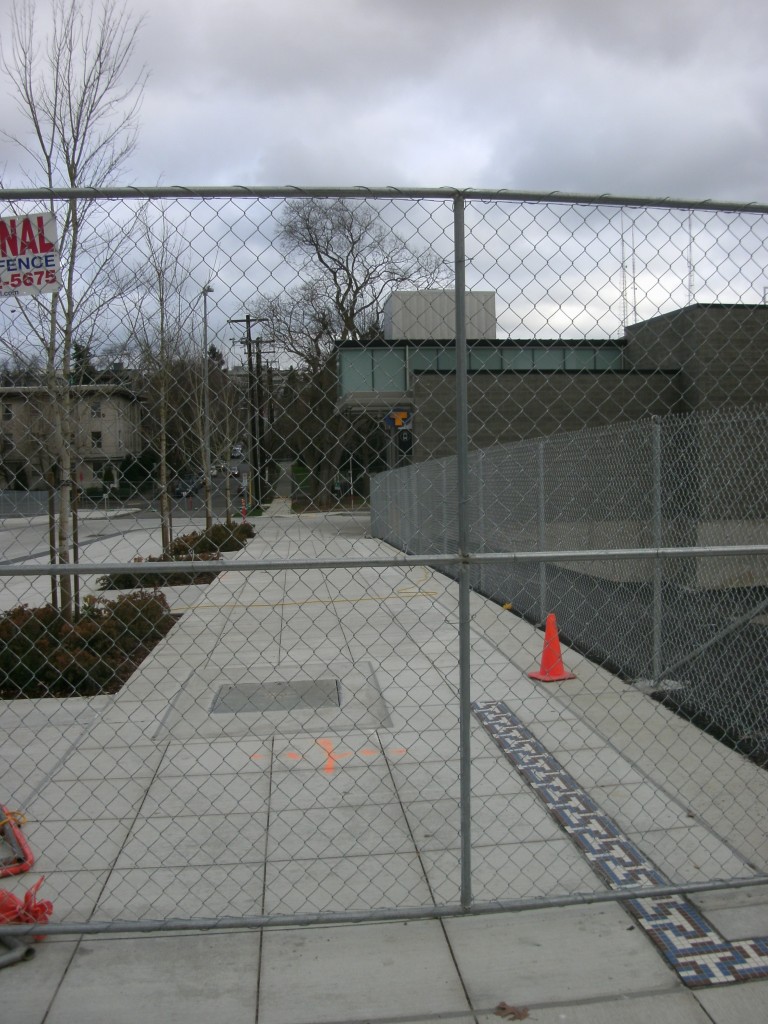 Suggested New Location: Capitol Hill Station. The best location for a Pronto station at Capitol Hill Station is at the south station entrance. There is more room at the sidewalk on Denny, and Metro is relocating a bus stop to the west station entrance across the street. It's at the current end of the Broadway Bikeway. In any event, a station next to Capitol Hill's new light rail station is a requirement. It should happen by day one.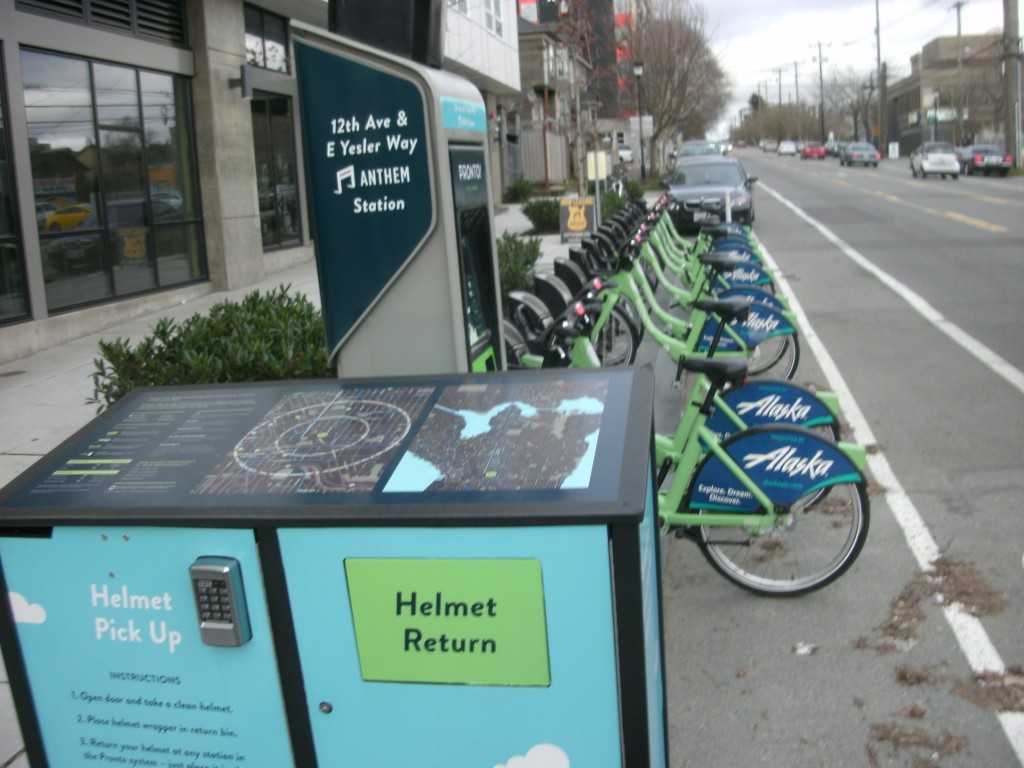 Current Location: 12th Ave & E Yesler Way. This is a sponsored station, boasting the logo of the Anthem apartments. But the residents of the building might appreciate their bike station a bit more if it was placed in a spot where more people could use it.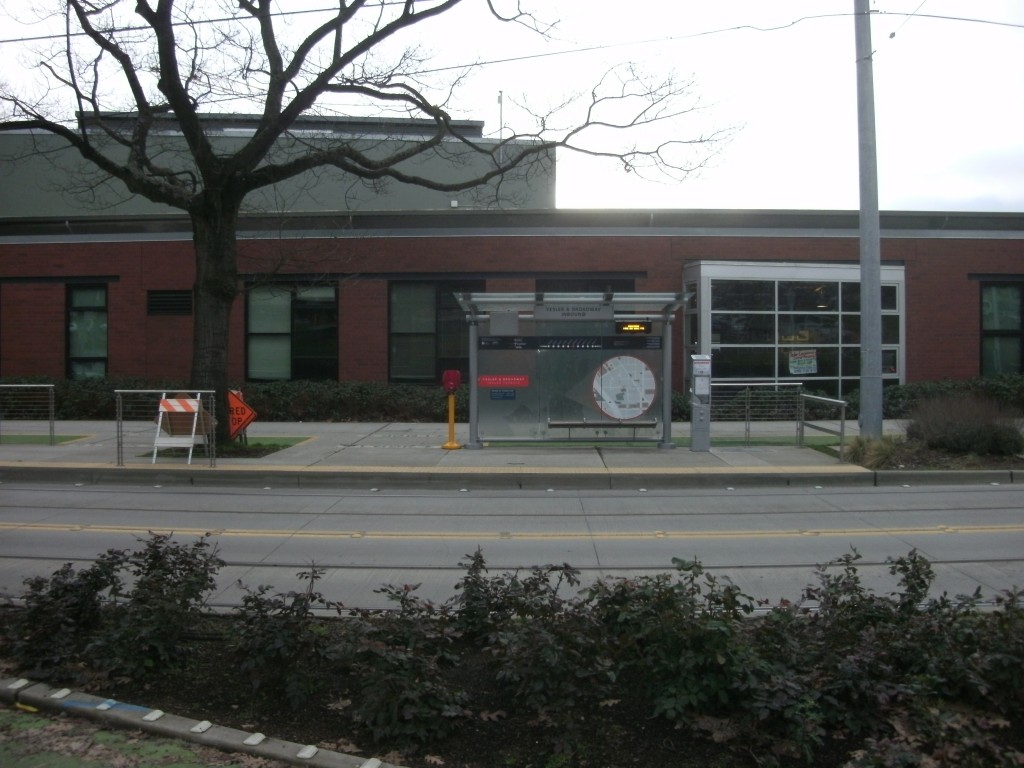 Suggested New Location: Broadway & Yesler Way. At the confluence of the Broadway bikeway, our new streetcar line, and a new hillclimb from Jackson to Yesler? Oh and a community center? Let me think about that one some more.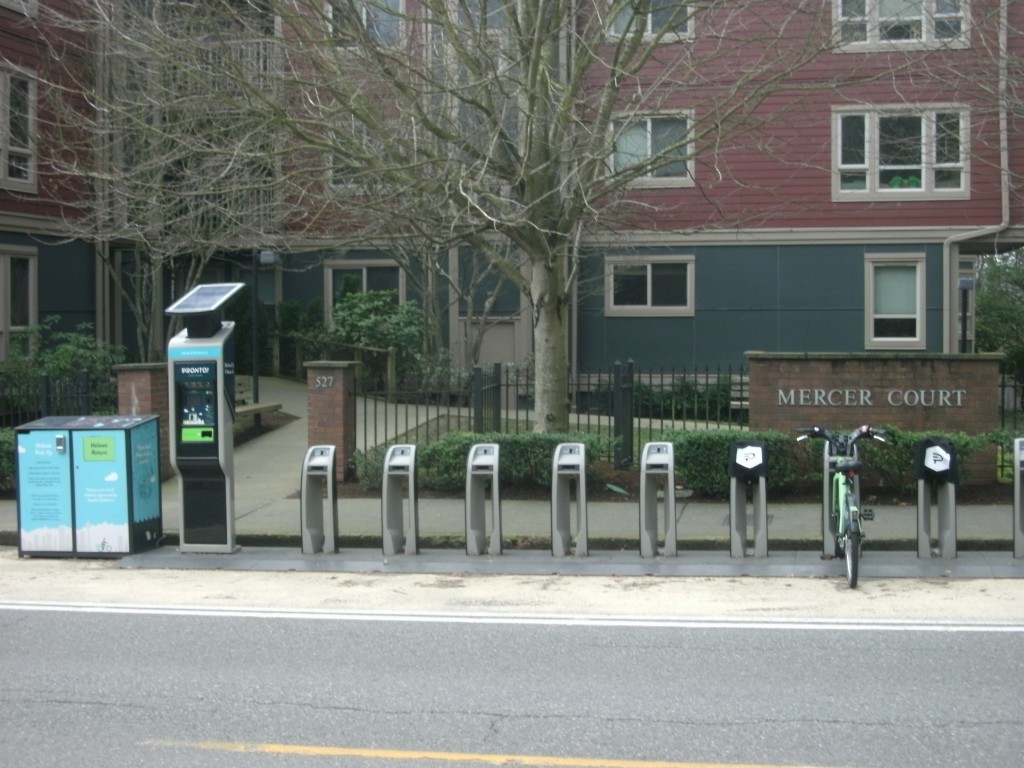 Current Location: 12th Ave E & E Mercer St. This station is too far north to be of much use to anyone but those in the immediate vicinity of it. In a much more mature system, our bike share will have lots of stations like this.
Suggested New Location: Volunteer Park. The station at Myrtle Edwards is very popular, and with good reason: renting a bike is fun! The Seattle Parks Department should get over its aversion to bike share stations and embrace one at one of its most popular destinations. This would turn the 15th Avenue corridor into a great bike share route with a station at the park, at John Street, and at 16th Ave E and Madison Way.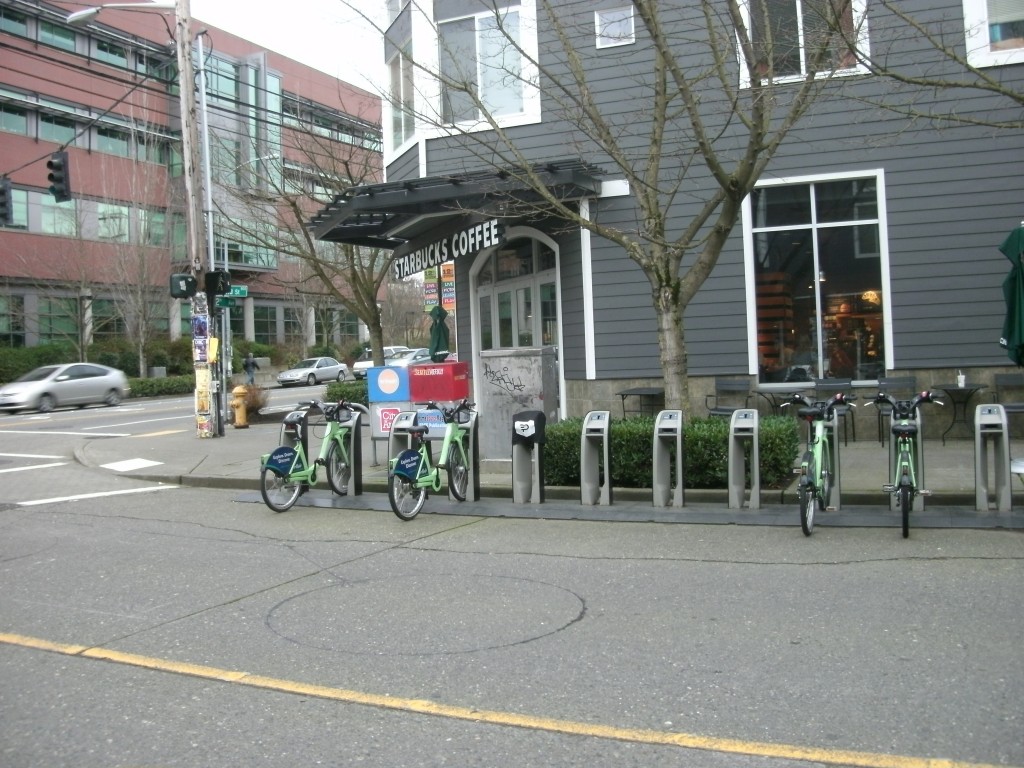 Current Location: 12th Ave & Columbia. Suggested New Location: anywhere else. Somewhere people might actually notice and use it, not tucked away on a side street hoping no one will mind it taking up a parking space.
The possibilities go on and on. The City should not squander another year when the bike share system could be boosting its riders and gaining fans all summer long.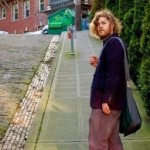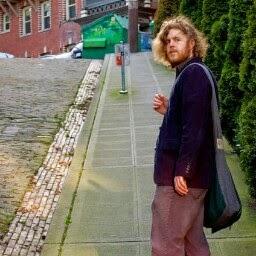 Ryan Packer lives in the Summit Slope neighborhood of Capitol Hill and has been writing for the The Urbanist since 2015. They report on multimodal transportation issues, #VisionZero, preservation, and local politics. They believe in using Seattle's history to help attain the vibrant, diverse city that we all wish to inhabit. Ryan's writing has appeared in Capitol Hill Seattle Blog, Bike Portland, and Seattle Bike Blog, where they also did a four-month stint as temporary editor.