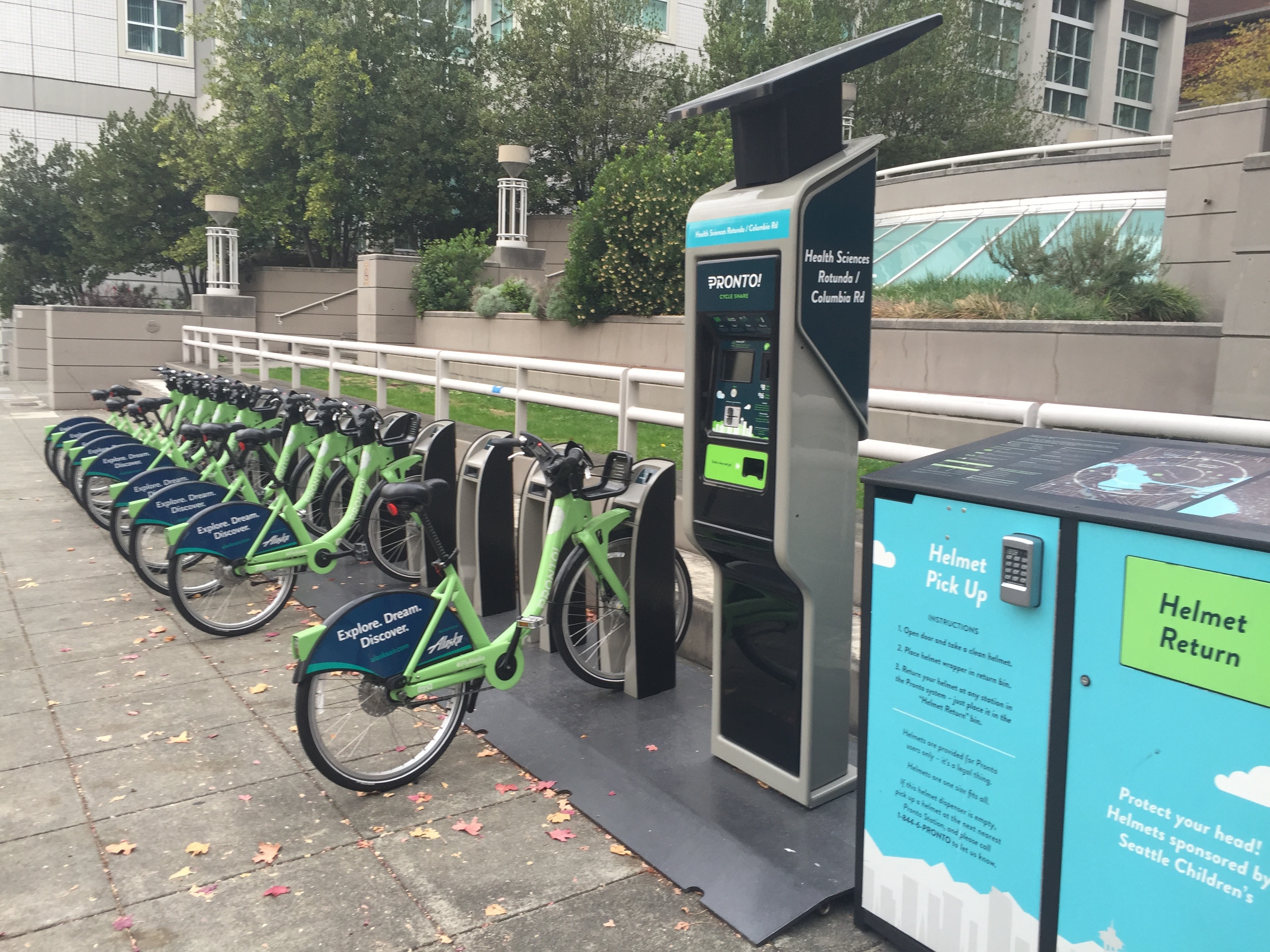 The fate of Seattle's bikeshare program hangs in the balance. At a meeting of the Sustainability and Transportation Committee today, Councilmembers will hear from City staff on a plan for a municipal takeover of Pronto and possibly vote on an ordinance to rescue the bikeshare program. This comes on the heels of a meeting earlier this month when City staff revealed just how important an immediate takeover of the bikeshare system was. If the City Council does not act to purchase the system assets, Pronto will be forced to cease operations sometime in March.
The one-year-old bikeshare system has struggled to stay in the black after a series of setbacks and revenue challenges. In mid-2015, Pronto management signaled to the City that the non-profit was experiencing financial woes and would be unable to operate through the end of the year without monetary assistance and eventual takeover. The City's transportation department provided bridge funding to keep the bikeshare program running until March in order to develop a full plan for the City Council to enact. That plan is now before the Council and would essentially ensure that the bikeshare program operates at breakeven.
Throwing in the towel now would be a huge mistake.
The City has already made a big commitment to bikeshare by kicking in nearly a million dollars into the system, rolling out complimentary bicycle facilities, and dedicating City staff to the program. And in October, Mayor Ed Murray upped the ante by proposing a massive citywide expansion plan that could increase the system by 400% with another 2,000 bikes and 200 stations. The City Council then supported the Mayor's overall goal in December by confirming a $5 million proviso for the 2016 Budget.
We strongly support bikeshare and Pronto, and today we sent a letter of support to the City to say just that:
Dear Seattle City Council,

We are writing to express our support of a $1.4 million asset purchase for the Pronto bikeshare program. Healthy and prospering bikeshare programs provide numerous benefits for city residents. They are vital in creating a multi-modal transportation network that serves riders for every trip. Bikeshare programs provide an entry point for new bike riders, allowing them to test out a new mode that fills gaps left by other services. They are also a form of active, human-powered transportation, providing health benefits for our bodies and our environment.

But successful programs require a substantial investment to ensure the proper breadth and depth to attract sustainable ridership levels. That investment should focus on providing greater station density and wider service areas (e.g., Fremont, Southeast Seattle), and integration with key transit connections (e.g., the Seattle Streetcar, Link light rail, RapidRide, pedestrian infrastructure, etc). The City has already demonstrated a commitment to expanding the system with a recent $5 million budget allocation and pursuit of an additional $10 million in federal funding. We applaud you for that, and ask for a continued commitment to this vital piece of transportation infrastructure. Ensuring the health and longevity of Pronto will pay dividends for years to come.

Cordially yours,

The Urbanist Board of Directors
Owen Pickford, Stephen Fesler, Ben Crowther, Sarah Oberklaid, and Scott Bonjukian
We urge you to join us in support of this vital community program. The City Council meeting starts at 2PM and will be open to public comment, so sign in early if you wish to speak. If you can't attend, send your comments of support to the whole Council.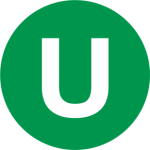 The Urbanist was founded in 2014 to examine and influence urban policies. We believe cities provide unique opportunities for addressing many of the most challenging social, environmental, and economic problems. We serve as a resource for promoting and disseminating ideas, creating community, increasing political participation, and improving the places we live.