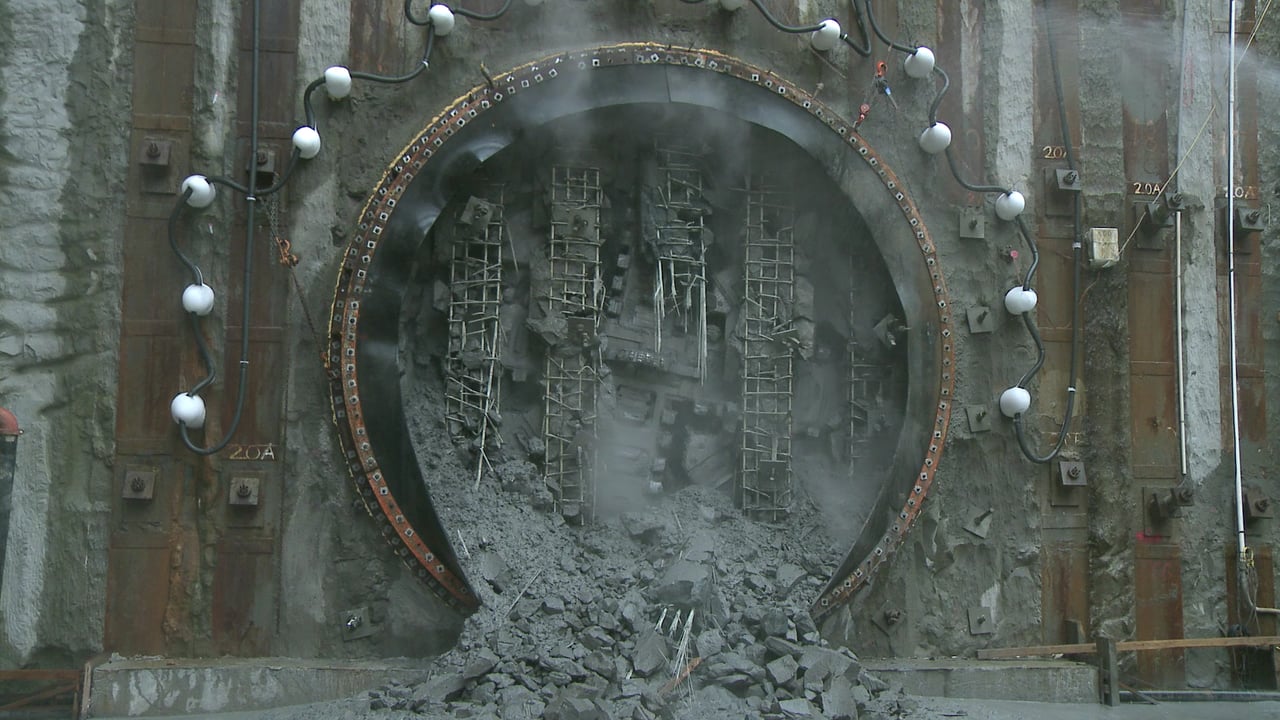 TBM 2 Breakthrough 3-24-16 BROLL FOR MEDIA from Sound Transit Video on Vimeo.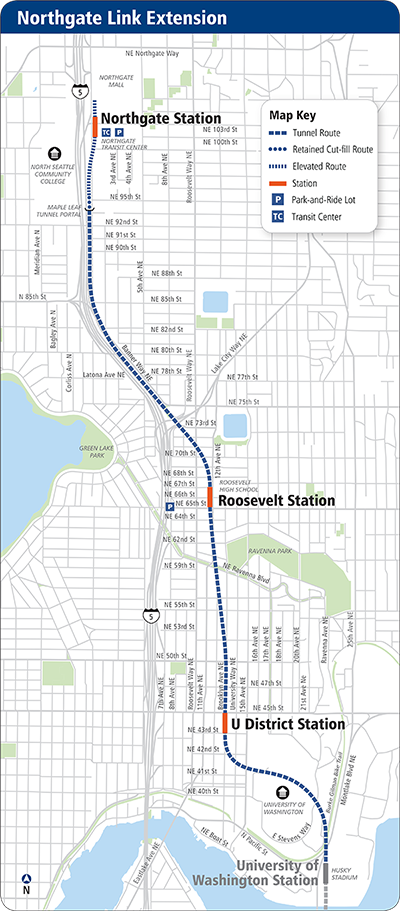 A little after nine o'clock Thursday morning, Sound Transit's second active tunnel boring machine (TBM), holed through the wall of the future U District Station site in the University District, completing the fourth segment of the twin 3.5-mile tunnels that will serve light rail trains from Northgate to the University of Washington starting in 2021.
The TBM was launched from the Maple Leaf Portal adjacent to the Northgate Transit Center in November of 2014 and has been operating along side TBM 1 which was launched in July 2014. TBM 1, named Brenda, is expected to reach the recently opened University of Washington station sometime in the next two weeks.
It was announced that in December of 2015, Pamela sustained damage while mining through some unexpectedly dense material only 650 feet from the new station. This damage was first thought to be contained to the cutter-head tooling but was later revealed to be much greater. Fortunately, temporary repairs were able to be made and the TBM resumed mining albeit under greatly reduced power and torque settings.
Once extracted from the tunnel, the TBM will be thoroughly inspected to determine if it can be repaired or whether TBM 1 (Brenda) will be refurbished to complete the final tunnel segment from the University District Station to the University of Washington Station.
The $1.9 billion Northgate Link Extension will connect the University of Washington Station at Husky Stadium to underground stations in the University District and Roosevelt neighborhoods and to an elevated station at Northgate. The 4.3-mile extension from Northgate will provide 14-minute rides to Downtown, 7-minute rides to Husky Stadium and 47-minute rides to Sea-Tac Airport.
More information on the Northgate Link Extension Project can be found at www.soundtransit.org/northgatelink.
Gordon is a native New Yorker who wisely chose to leave the Northeast in the early 1990s. A past resident of Belltown, and Queen Anne, he currently calls First Hill home. He is a board member of the First Hill Improvement Association (FHIA) as well as the FHIA Transportation Committee Chair and is constantly looking for ways to improve transportation up the hill.