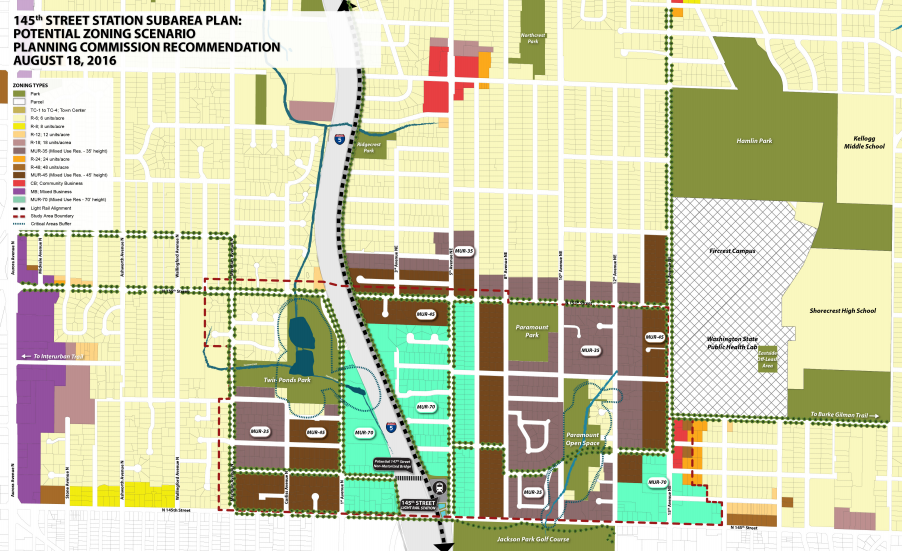 On Monday, the City of Shoreline's planning commission continued its proceedings that began last Thursday. The overall purpose of these meetings has been to settle on new development rules around the 145th Street Station in Shoreline that allow higher densities of people to live and work nearby. The specific purpose of this week's meeting was to discuss the remaining Ordinances 752 and 756 that outlined overall rules for the new mixed-use zones (i.e., MUR-35, MUR-45 and MUR-70) as well as a designated action plan area. The latter will set up an environmental impact study that would be performed specifically for the group of properties designated as such so that they could leverage streamlined development procedures. These ordinances are in addition to Ordinances 750 and 751 that passed the commission in the previous meeting.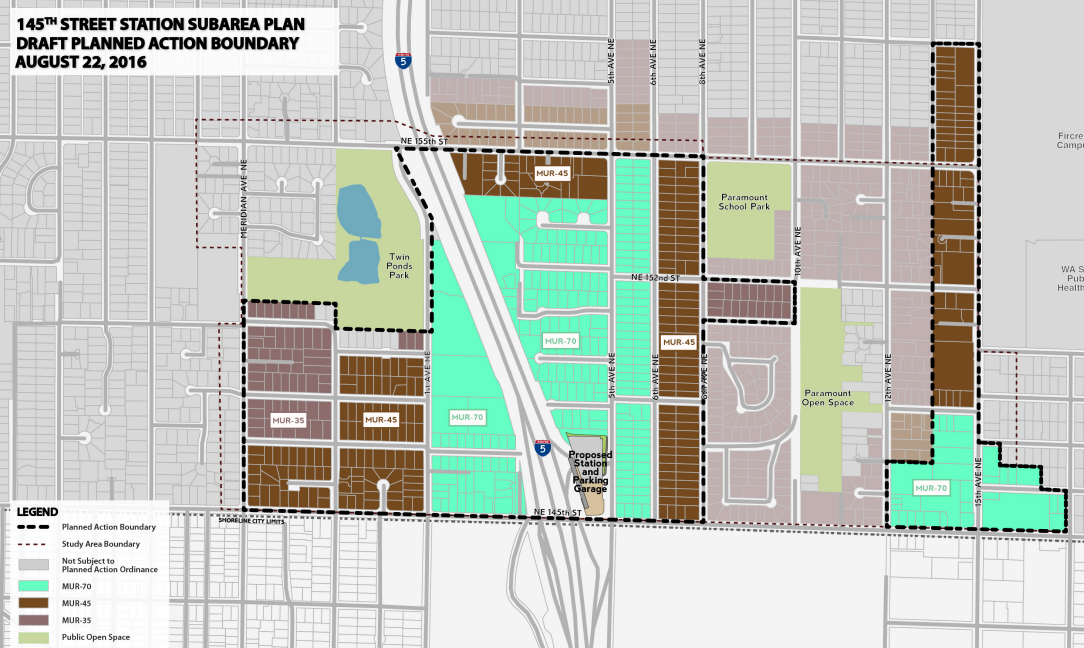 Last week, residents and the public attended the first meeting to express their opinion on the rezoning process. Most spoke in opposition, and less than a handful rose in favor. Since this week's meeting was a continuation of the last, no new public comment period was held despite about twenty members of the public in attendance at the council chamber. Because of this, many brought handwritten signs to hold up and show their opinions to the planning commissioners during the meeting.
After three hours of deliberations, a number of amendments were considered to the proposed legislation:
Allowing MUR-45 properties to continue to develop with single-family residences in the same way that MUR-35 properties would be. Failed.
Changing the minimum density rules for MUR-70 to require at least 80 units per acre. Passed.
Changing the borders of the Motion 750 action plan to include all MUR-45 and MUR-70 units and exclude all MUR-35 units. Passed.
Adding a new requirement for posting notices of decision for properties in the action plan area. Failed.
Both of the main ordinances passed the commission, which sets all four ordinances of the rezone legislation to face the full City Council on September 12th. The Shoreline City Council will meet that even at 7pm to discuss the matter further.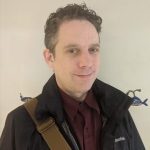 Charles is an avid cyclist that uses his bike as his primary mode of transportation. He grew up in the Puget Sound, but is currently overseas living in Japan. He covers a range of topics like cycling, transit, and land use. His time in Tokyo really opened his eyes to what urbanism offers people and has a strong desire to see growth happen in Seattle.