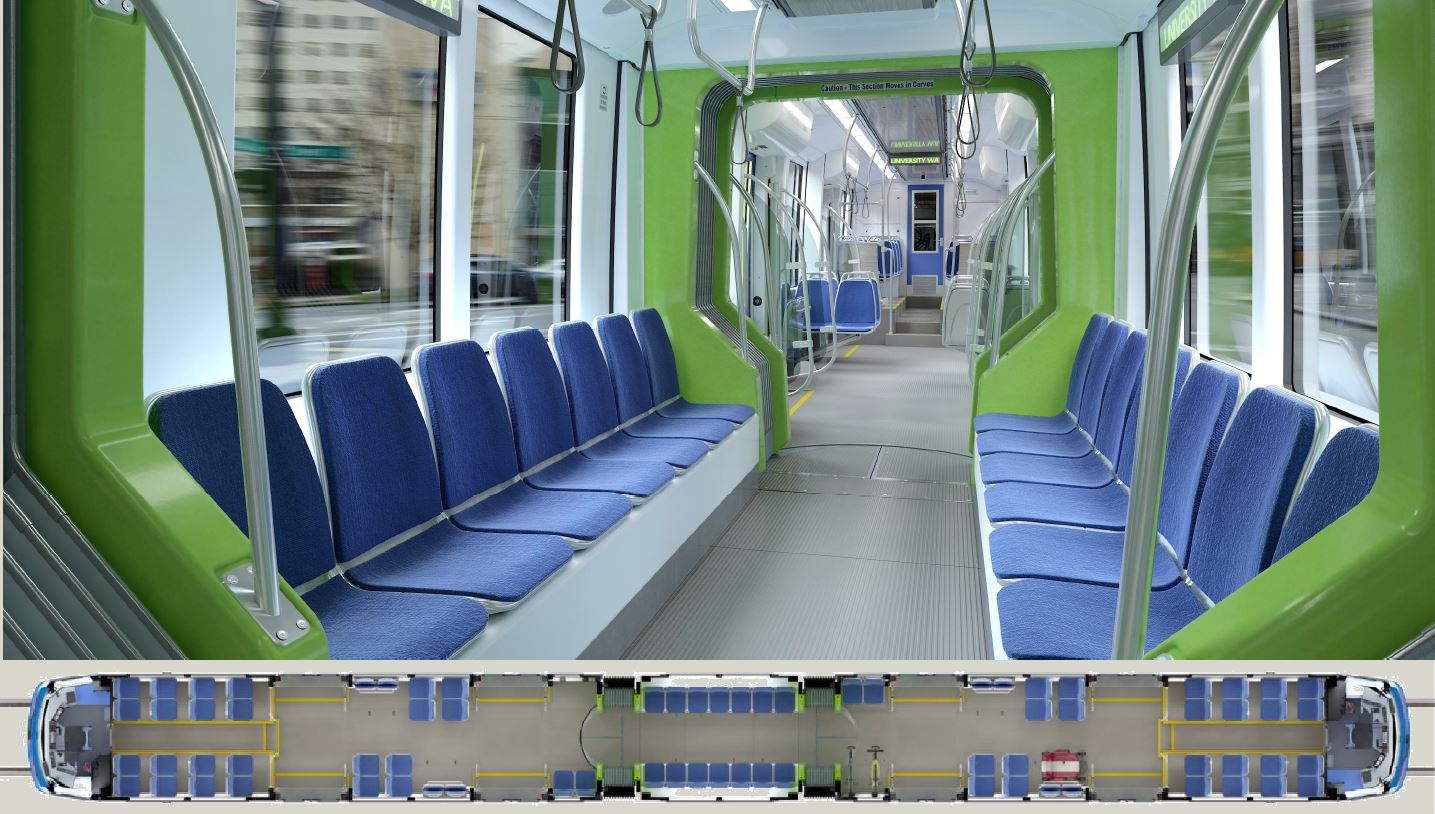 Sound Transit's Board of Directors approved today, by unanimous vote, the purchase of the next round of light rail vehicles (LRVs) from Siemens. As mentioned in an earlier article covering the recent Capital Committee Meeting, the contract will be for 122 Siemens S70 LRVs with the option for 30 additional vehicles and is valued at around $520 million (not including a 7% contingency).
The new LRVs will be produced at Siemens' North American factory outside of Sacramento and will contain 74.55% domestically produced content. These new LRVs will feature state of the art technology, including improved passenger information systems as well as the latest in LED lighting while retaining the overall look of Sound Transit's Link light rail system.
The new Type 2 LRVs should feel noticeably more spacious due to slimmer seats, using brighter colors, and a much wider open-gangway between the three vehicle segments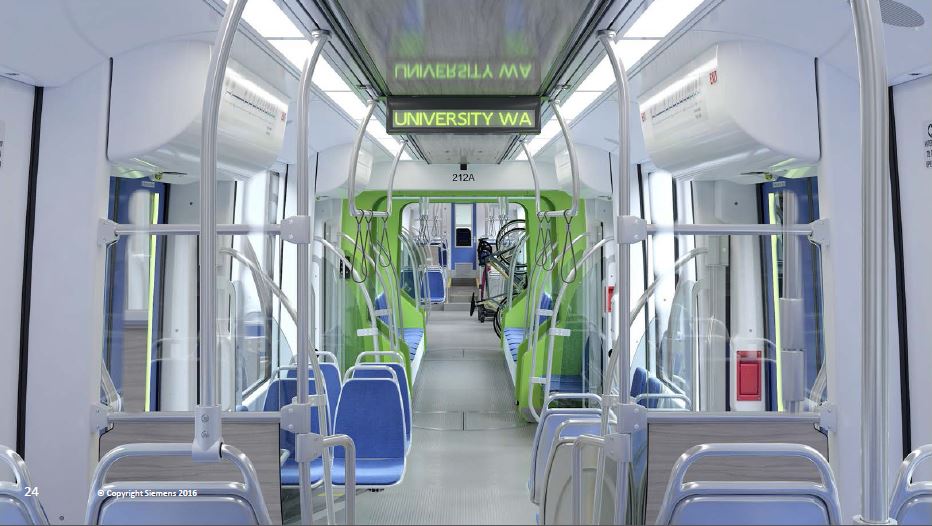 The video renderings are only early conceptual designs. The final interior layout has yet to be finalized, which should hopefully allow for input from the public. There's undoubtedly room for further improvement to the design, especially with regards to bicycle and baggage stowage.
As mentioned prior, these LRVs will be utilized for the ST2 projects, including the extensions to Northgate in 2021, and Lynnwood and Bellevue/Overlake in 2023.
ST2 Extension LRV Requirements
| Extension | Planned Opening Date | Vehicle Requirement |
| --- | --- | --- |
| Northgate Link | 2021 | 40 LRVs |
| East Link | 2023 | 48 LRVs |
| Lynnwood Link | 2023 | 34 LRVs |
Note: Vehicle requirements are in addition to the current 62 car fleet.
The first batch of 40 LRVs should begin arriving in 2019, and once testing has been completed, they will begin providing some much needed relief for the popular rail line ahead of the opening of the extension to Northgate.
Gordon is a native New Yorker who wisely chose to leave the Northeast in the early 1990s. A past resident of Belltown, and Queen Anne, he currently calls First Hill home. He is a board member of the First Hill Improvement Association (FHIA) as well as the FHIA Transportation Committee Chair and is constantly looking for ways to improve transportation up the hill.