The Seattle Times found its latest source of Sound Transit-related outrage yesterday when the tabloid caught wind of markings activists had made around Seattle to advertise future light rail stations.
The dramatic Seattle Times headline read: "Sidewalk 'future subway' messages promote light rail. Free speech or 'graffiti'?" Perhaps they hadn't realized the markings were made with sidewalk chalk. The article's author, Michael Lindblom, conceded graffiti was a stretch on Twitter:
We can all agree that temporary @seattlesubway campaign markings don't qualify as a police matter.

— Mike Lindblom (@MikeLindblom) October 12, 2016
Apparently the Seattle Department of Transportation didn't approve, though, because they have asked Sound Transit 3 supporters to remove the markings:
[3 p.m. update] @seattledot will ask the #ST3 campaign to remove temporary sidewalk paint. https://t.co/9wI83nfgi3 via @seattletimes

— Mike Lindblom (@MikeLindblom) October 12, 2016
Perhaps the inbound typhoon will do their work for them.
Whatever the matter, the pro-ST3 campaign had made their point and helped people still waffling on the issue (see our "vote yes" endorsement, undecideds) to visualize the benefit if ST3 passes. Seeing the "sidewalk graffiti" in Ballard and knowing you will be 11 congestion-free minutes away from South Lake Union if ST3 passes is pretty remarkable.
Similar for folks in West Seattle Junction seeing the markings and envisioning the 12-minute train ride to Pioneer Square. These are unthinkable times for people commuting at peak times and ST3 would deliver this to West Seattle by 2030. And vice versa for folks downtown looking to get out to West Seattle or Ballard. ST3 would speed up those transit trips dramatically.
---
Update: As of Friday morning, the sidewalk chalk paint is holding up OK in the heavy rain.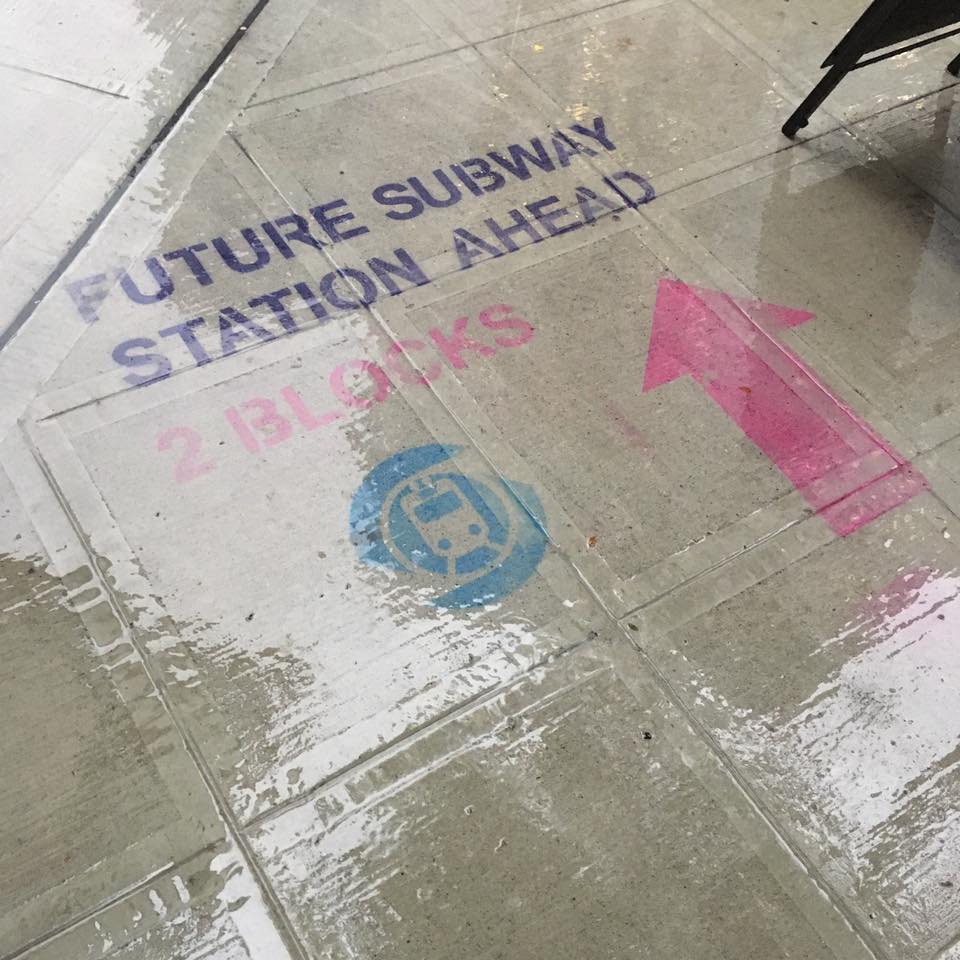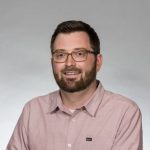 Doug Trumm is the executive director of The Urbanist. An Urbanist writer since 2015, he dreams of pedestrianizing streets, blanketing the city in bus lanes, and unleashing a mass timber building spree to end the affordable housing shortage and avert our coming climate catastrophe. He graduated from the Evans School of Public Policy and Governance at the University of Washington. He lives in East Fremont and loves to explore the city on his bike.