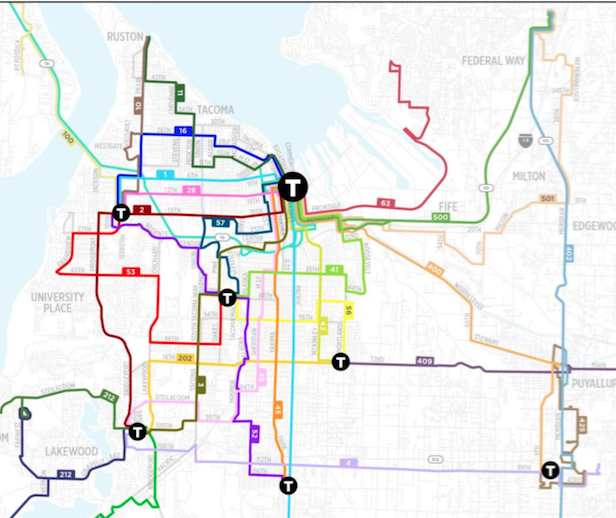 To date, the pace of local transit service restoration in Tacoma-Pierce County following the Great Recession has been a slow crawl, expanding at roughly 15,000 service hours a year. Much of Pierce Transit's current network, with some notable exceptions, operates at hourly headways and only runs until 7pm. The long gone previous network relying on a steady pulse of half hour headways with six-minute dwells at transit centers is no longer sustainable and no longer reflects modern demands for travel patterns around the South Sound.
Following the adoption of the Pierce Transit Long Range Plan, Destination 2040, Pierce Transit hired on consultants from Nelson\Nygaard to craft a proposal which would be in line with the direction of the agency and make the most of the 35,000 additional service hours budgeted to go into service in March 2017. What came out of that process, which has involved public input via surveys and three open houses, were two proposals for the additional service hours.
Alternative 1: Upgrade Existing Network
This baseline scenario would apply the additional hours to the existing network as-is. The majority of these hours would be used to restore peak frequency of 30-minute headways on Routes 11, 13, 14, 16, 42, 45, 51, 56, and 206. It would also enhance midday frequency for Routes 10, 16, 28, 41, 42, 45, 48, 56, and 500 from hourly to half hour headways. In this scenario, no expansion of service span would be possible, terminating most of the network before 8pm.
Alternative 2: Restructure Service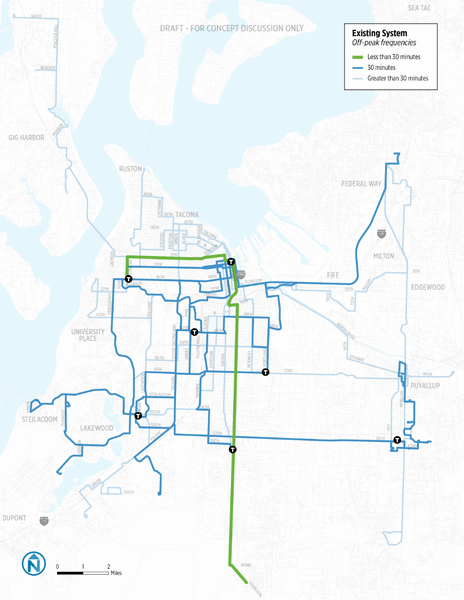 The proposed restructure would simplify service and reduce route duplication in order to emphasize better peak and midday service frequency. Instead of hourly service, half hour headways would be available roughly between the hours of 6am and 6pm and service span with half hour to hourly headways thereafter would be extended to 10pm on practically all routes in urban portions of Pierce County.
Substantial improvements would affect:
Route 10 Pearl St
Route 11 Pt. Defiance
Route 16 University of Puget Sound-Tacoma CC
Route 28 12th St
Route 41 Portland Ave-38th St
Route 42 McKinley Ave
Route 45 Yakima Ave
Route 48 Sheridan-M St
Route 52 TCC Tacoma Mall-Parkland
Route 53 University Place
Route 56 56th St
Route 57 Downtown-Tacoma Mall
Route 202 72nd Street
Route 206 Pacific Hwy-Ft. Lewis
Route 212 Steilacoom
Route 214 Washington
Route 402 Meridian-Federal Way
Route 500 Tacoma-Federal Way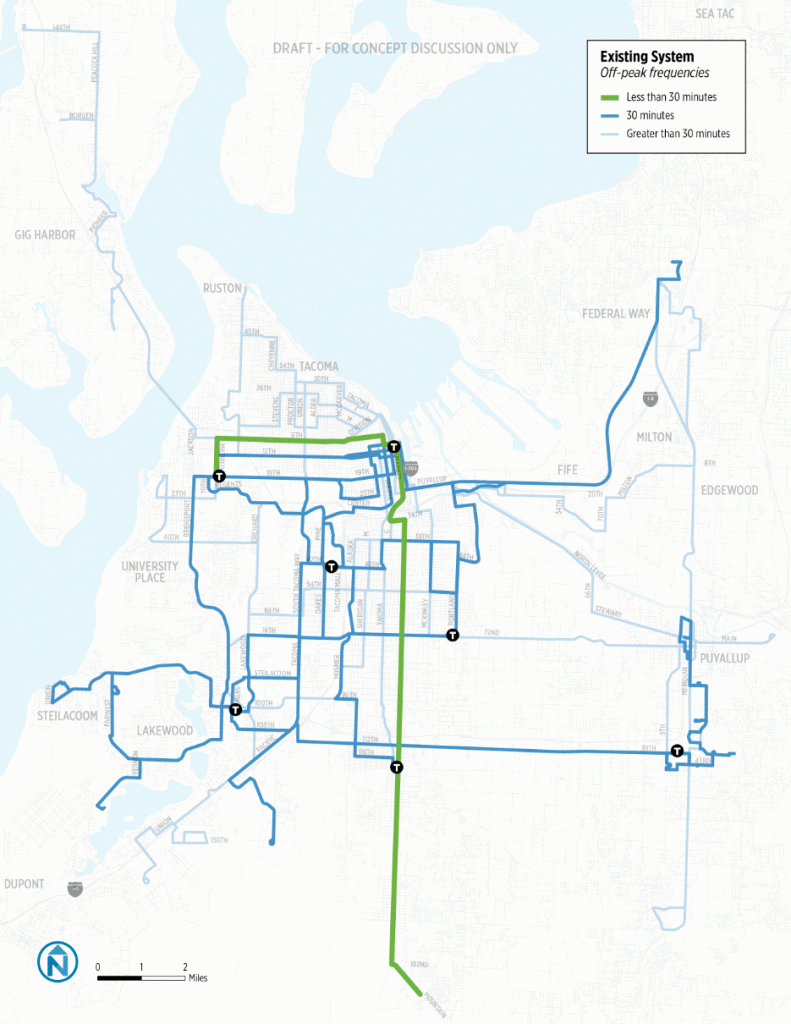 Staggered headways bring 15-minute service to growing areas
Several new frequent service corridors would be created to enable 15-minute service from two routes with staggered half hour headways. These would be a one-mile stretch of Market Street and St. Helens Avenue between Downtown and the Stadium District, trips between the Stadium District and Proctor District, and a 2.5-mile stretch between Downtown Tacoma and the Lincoln District via 11th Street and Yakima Avenue. Both neighborhoods have seen development of several midrise apartment buildings over the last few years.
The North End of Tacoma and East Tacoma are the areas most affected by the proposed changes in Alternative 2.
Fewer, better routes for the North End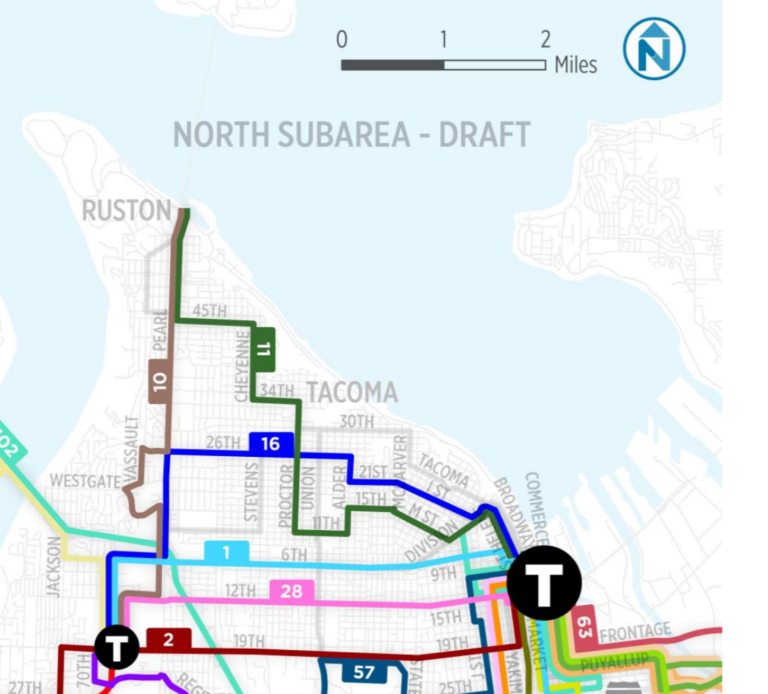 The North End is currently served by Routes 10, 11, 13, 14, 16, and 5–a boutique network designed for 800,000 service hours, not 460,000. Alternative 2 cuts half of the route segments in the North End that performed the most poorly and restructures the remaining ones to cover the lost coverage in the most efficient way possible, traveling along more direct paths with fewer deviations and couplets, servicing more mixed uses and density.
The end product is a triumvirate of routes (the 10, 11, and 16) that crisscross the Proctor District to connect Downtown Tacoma, Tacoma Community College, Westgate Shopping Center, Ruston, and Point Defiance Park. Losses in coverage are substantial, affecting Old Town along the Ruston Way waterfront, North 30th Street, Stevens Street, and North 11th St, but consultants project that fewer than 10 existing riders will lose access to the transit system. Others affected by the change will have to walk four additional blocks to get to a route, but get the added benefit of double the frequency they had before, expanded service span, as well as shorter trip times to their destinations. Additionally, riders will be able to make easier transfers in commercial areas outside of transit centers such as Westgate Shopping Center and the growing Proctor District.
When confronted with the question about coverage losses, Pierce Transit's consultant noted that when frequency of service increases, transit passengers are generally willing to walk longer distances to get to their stop. Where a 1/4-mile walking distance might be applicable in most cases, where there is frequent service, passengers may be more inclined to walk 1/2-mile or more.
A mini grid system for the East Side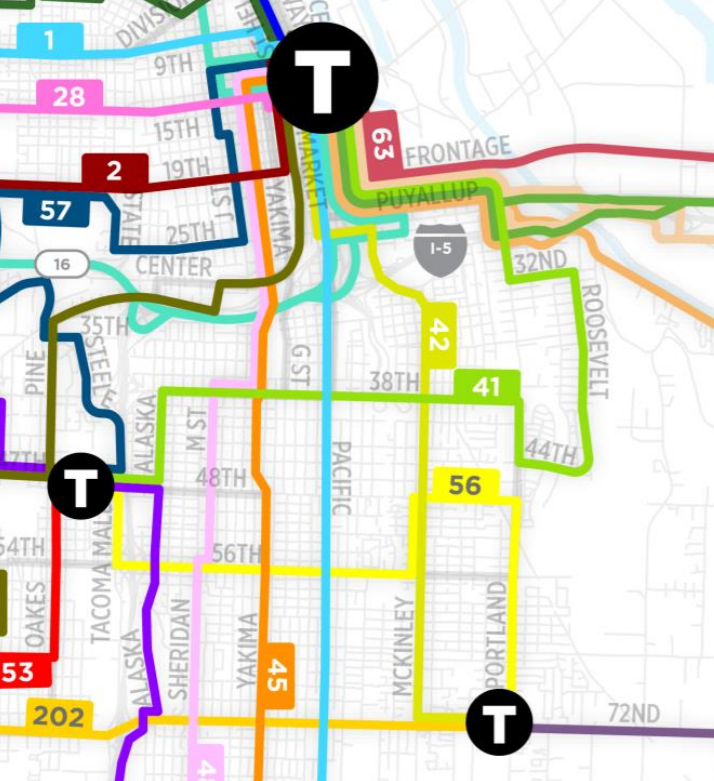 The East Side of Tacoma is currently served by 11 routes, many with overlapping services to similar destinations with completely uncoordinated schedules. Alternative 2 rearranges route segments to create a grid-like pattern with equally spaced North-South service along Alaska St, Sheridan, Yakima Ave, Pacific Avenue, and McKinley Avenue and is served by strong East-West corridors at one-mile intervals on South 38th St, S 56th St, and S 72nd St.
In East Tacoma, Alternative 2 has almost no coverage losses of note, expands service to Tacoma Mall Boulevard and builds on a connection between the Salishan housing community and Tacoma Dome Station, adding in the Lincoln District, and Tacoma Mall via 38th St. Additionally Route 52 (Tacoma Community College – Tacoma Mall) and Route 56 (Tacoma Mall – Parkland Transit Center) are given a full interline and renamed as Route 52, saving passengers anywhere between 5 and 55 minutes of travel time, depending on the time of day. Route 52 will bypass the Tacoma Mall Transit Center. Routes 42 and 56 would in turn bypass the 72nd St Transit Center.
Preparing for an HCT Corridor on South Tacoma Way
Affecting Downtown Tacoma and Lakewood is the long overdue merger of Route 3 (Tacoma-Lakewood) and Route 300 (South Tacoma Way) into a new Route 3. This route is pulled off of Tacoma Avenue in Downtown Tacoma and on to Market Street and Jefferson Avenue to better serve UW Tacoma and new development being permitted for the South Downtown Brewery District. The new Route 3 will travel to Tacoma Mall via South Tacoma Way and Pine St, will bypass a direct connection at the Tacoma Mall Transit Center and continue along South Tacoma Way to 96th Street on its way to Lakewood Transit Center.
Pierce Transit will be holding three additional open houses to gather public input on the proposed changes. Overall the restructure plan was warmly received by the Pierce Transit Board as well as CTAG, Pierce Transit's advisory committee, signaling staff to proceed with additional work, such as planning for new and adjusted stops.
A copy of the report from Nelson\Nygaard is available via Pierce Transit, along with the presentation (PPT).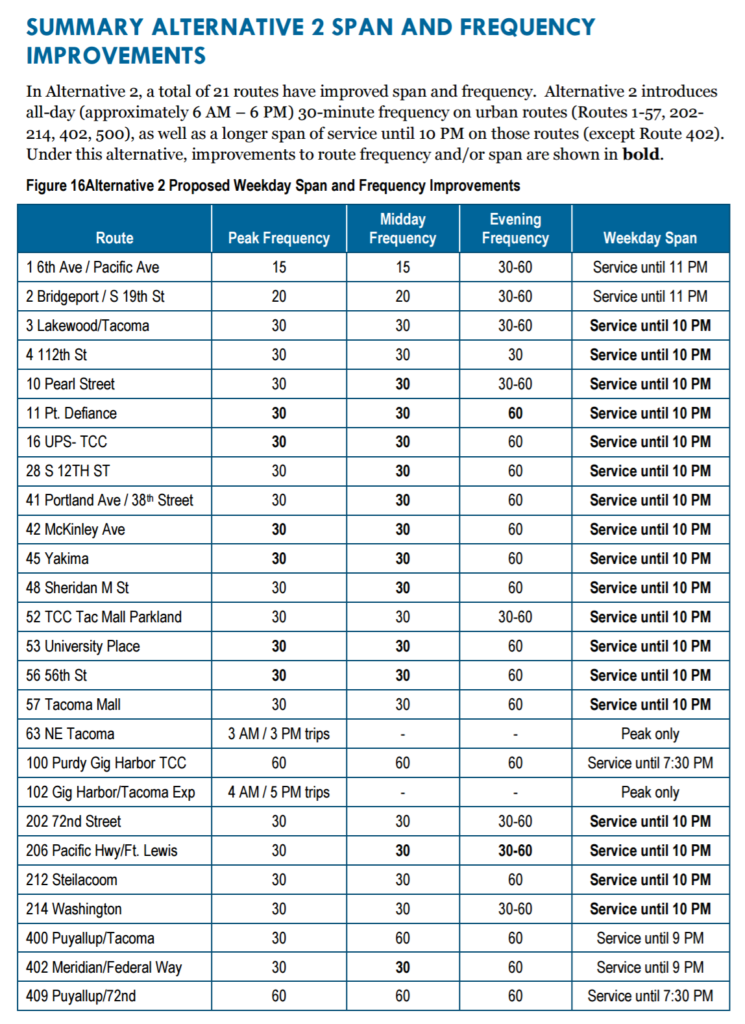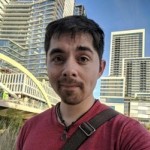 Chris Karnes a native of Tacoma and well known local writer behind the Tacoma Transit blog.