In light of tonight's events, The Urbanist Board of Directors has released the following statement:
"Tonight we want to make clear our unequivocal opposition to President Donald Trump's travel ban. As we saw, this ban came with disastrous consequences, disrupting the lives of hundreds of legal immigrants and refugees, largely of the Muslim faith.  We believe that our neighborhoods, our cities, and our country are made stronger with love, compassion, and open arms for all who wish to call it home. Trump's ban betrays our best and deeply held values.
We applaud the local elected officials who were present at Sea-Tac Airport tonight, advocating for a safe and welcoming return for those detained, including Governor Jay Inslee, Lt. Governor Cyrus Habib, Congresswoman Pramila Jayapal, Congresswoman Suzanne Delbene, King County Executive Dow Constantine, King County Councilmember Joe McDermott, Seattle Mayor Ed Murray, and Seattle City Councilmember Kshama Sawant.
We are also discouraged by the disruption, albeit temporary, in Sound Transit Link light rail service to SeaTac/Airport Station. Public transit is designed to serve the public and service disruptions should never be used to quell or discourage rightful and lawful protests. We are deeply concerned about this decision and ask local officials, including those at Sound Transit, Port of Seattle, and local police, to fully explain this decision.
We encourage our readers to contact their federal representatives, including Senator Patty Murray and Senator Maria Cantwell, regarding tonight's events, and to ensure they're registered to vote."
The Board of Directors includes Owen Pickford, Stephen Fesler, Ben Crowther, Scott Bonjukian, and Sarah Oberklaid. 
This post has been updated on January 28th.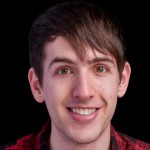 Ben is a Seattle area native, living with his husband downtown since 2013. He started in queer grassroots organizing in 2009 and quickly developed a love for all things political and wonky. When he's not reading news articles, he can be found excitedly pointing out new buses or prime plots for redevelopment to his uninterested friends who really just want to get to dinner. Ben served as The Urbanist's Policy and Legislative Affairs Director from 2015 to 2018 and primarily writes about political issues.