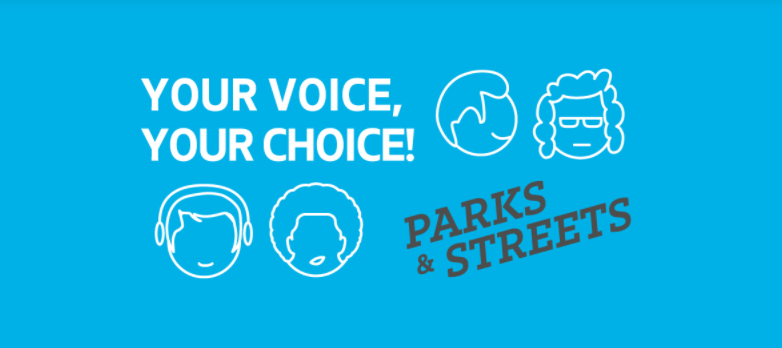 Last month we wrote about a new process that the Department of Neighborhoods (DoN) is engaging in to allocate neighborhood grants focused on street & parks projects: participatory budgeting. In past years these projects were called Neighborhood Park and Street Fund grants: small projects that have an estimated cost of up to $90,000 that are located in Seattle Parks or Transportation department property. For the first time, the funds will be distributed amongst the seven city council districts, with each district getting enough funding to pay for about three projects.
The change this year is that the entire city (or at least, your council district) will have a say in what projects are selected by getting a chance to vote directly with a project ballot. Citizens had almost the entire month of February to submit project ideas to DoN, and now the process begins to suss out which ones will ultimately get on that ballot. Almost 900 project ideas were submitted, though quite a few of them will not qualify. (One example: a request for a duck crossing sign at Denny Blaine Park. The response? "SDOT does not sign for duck crossings due to unpredictable nature of habitat locations")
Obviously that many projects can't end up on the final ballot. That's where the community comes in: during the month of March, the Department of Neighborhoods is hosting project development meetings to discuss the projects, prioritize them based on community input, equity, and geographic distribution. Anyone can be involved in this discussion that has any connection to the City of Seattle. This process is arguably just as important as the voting process, which should be early this Summer. We are encouraging as many community members who are able to attend to do so: at the very least drop into one session occurring in your district. As many people are involved in this round of participatory budgeting, the most likely it will become successful and get repeated again.
The participatory budgeting process is intended to be an improvement on the old district neighborhood councils, where projects were reviewed and selected by a small group of well-established neighborhood volunteers. It is easy to imagine the new process just transferring over with the same group of well-intentioned volunteers, but the goal here is to expand the sphere of citizens who have a say in how their neighborhood is improved.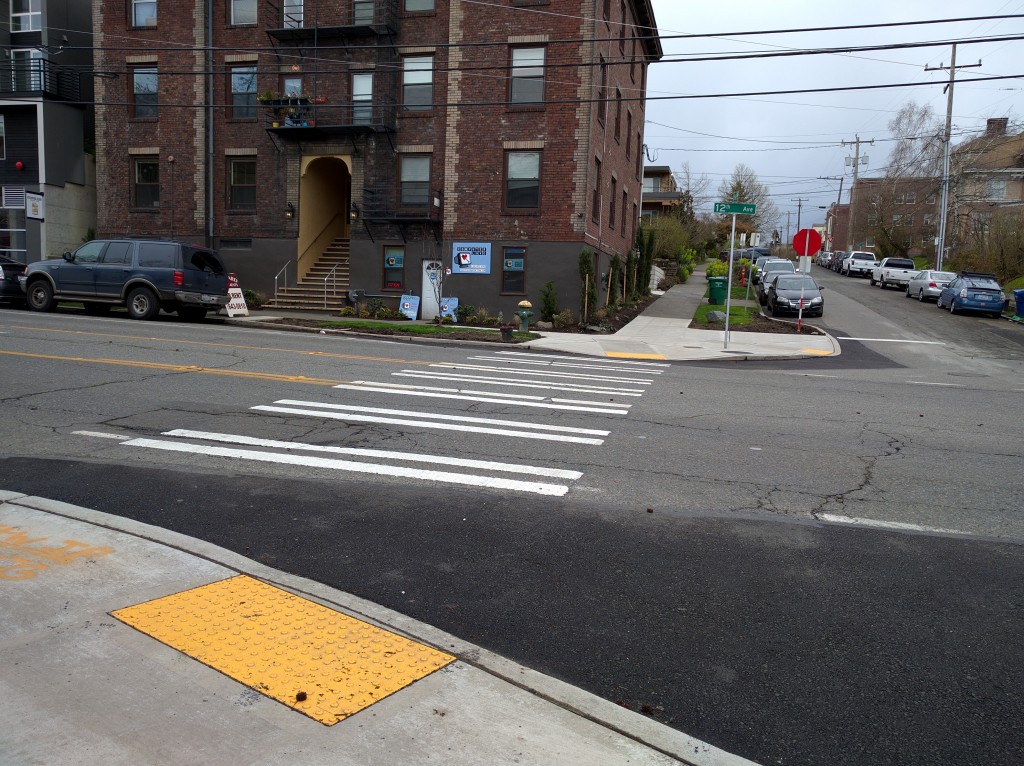 Here are the details on the development meetings happening this month. You do not have to attend more than one in order to be able to attend. ALL MEETINGS ARE AT 5:30 PM UNLESS OTHERWISE NOTED.
District 1 (West Seattle/South Park)
March 9: Seattle Public Library – Southwest Branch (9010 35th Ave SW)
March 13: High Point Neighborhood House (6400 Sylvan Way SW)
March 21: Highland Park Improvement Club (1116 SW Holden St)
March 30:  Seattle Public Library – Southwest Branch (9010 35th Ave SW)
District 2 (Georgetown, Beacon Hill, Rainier Valley, the International District)
March 6: El Centro de la Raza (2524 16th Ave S)
March 13: Rainier Beach Branch – Seattle Public Library (9125 Rainier Ave S)
March 22: The Stables (980 S Nebraska St)
March 30: Seattle Public Library – Columbia City Branch (4721 Rainier Ave S)
District 3 (Capitol Hill, Madison Valley, Madrona, Central District)
District 3 already had its first meeting- sorry! There are still three chances!
March 15 (6:00pm): environmental WORKS (402 15th Ave E)
March 21: Douglas Truth Library (2300 E Yesler Way)
March 29: Lutheran Church of the Good Shepherd (2116 E Union St)
District 4 (University District, Laurelhurst, parts of Wallingford)
March 7: Seattle Public Library – Montlake Branch (2401 24th Ave E)
March 16 (5:00pm): University Heights  (5031 University Way NE)
March 20: Seattle Public Library – University Branch (5009 Roosevelt Way NE)
March 27: Seattle Public Library – University Branch (5009 Roosevelt Way NE)
District 5 (Haller Lake, Licton Springs, Northgate)
March 6: Meridian Center for Health (10521 Meridian Ave N)
March 18 (10:00am): Location TBA, see this page for update
March 20: Seattle Public Library – Broadview Branch (12755 Greenwood Ave N)
March 29: Seattle Public Library – Broadview Branch (12755 Greenwood Ave N)
District 6 (Ballard, Fremont, parts of Wallingford)
March 9: Ballard Customer Service Center (5604 22nd Ave NW)
March 15: (5:00pm): Nordic Heritage Museum (3014 NW 67th Street)
March 20: Phinney Center (6532 Phinney Ave N)
March 28: Seattle Public Library – Fremont Branch (731 N 35th St)
District 7 (Magnolia, Queen Anne, Downtown, Belltown, Pioneer Square)
March 7: Seattle City Hall (600 4th Ave)
March 16: Nordby Conference Center at Fishermen's Terminal (3919 18th Ave W)
March 25 (1:00pm): Seattle Public Library – Magnolia Branch (2801 34th Ave W)
March 28: Seattle Public Library – Queen Anne Branch (400 W Garfield St)
More important that getting a project selected for the ballot is the uncommon opportunity to get together with your neighbors and talk about what's important, what's valued, and what people's common concerns around mobility and parks access are. That can't help but bring people to a closer understanding with each other.
You can visit the Your Voice, Your Choice project page for any updates on the project selection process here.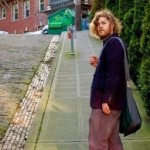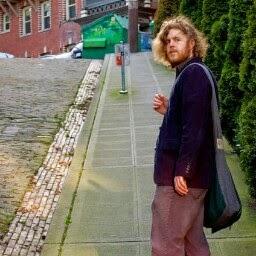 Ryan Packer lives in the Summit Slope neighborhood of Capitol Hill and has been writing for the The Urbanist since 2015. They report on multimodal transportation issues, #VisionZero, preservation, and local politics. They believe in using Seattle's history to help attain the vibrant, diverse city that we all wish to inhabit. Ryan's writing has appeared in Capitol Hill Seattle Blog, Bike Portland, and Seattle Bike Blog, where they also did a four-month stint as temporary editor.