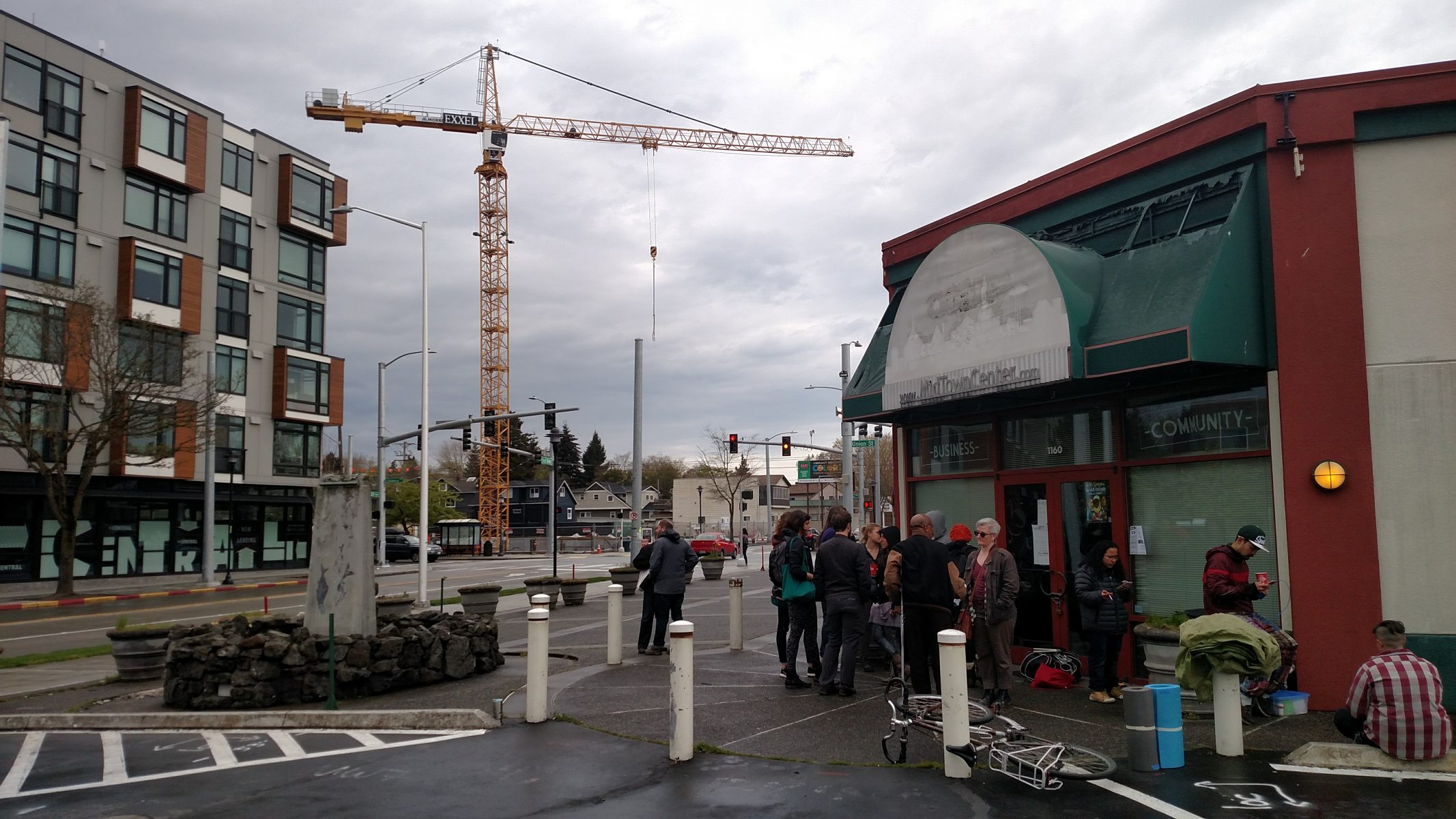 Early Wednesday morning a detachment of about 15 Seattle Police Department officers dispersed a group of people camped inside Black Dot, which is located within the Midtown Center in the Central District. Focused on serving Black entrepreneurs, the community space had already faced intimidation tactics and been pressured with eviction. Black Dot maintains they've never formally been issued eviction paperwork, nor were they Wednesday morning.
The activists removed on Wednesday morning were aligned with a group called Displacement Stops Here. The activists say they have camped out in Black Dot for about a month to protect the space. During the last eviction push in March, the landlord apparently tossed the place moving around furniture and leaving garbage strewn about.
On March 16th Capitol Hill Seattle reported, "People familiar with the situation say the lease for Black Dot was ended last month when another partner organization that held the contract decided not to remain as a tenant." It's not clear why Black Dot was apparently not allowed to negotiate another lease.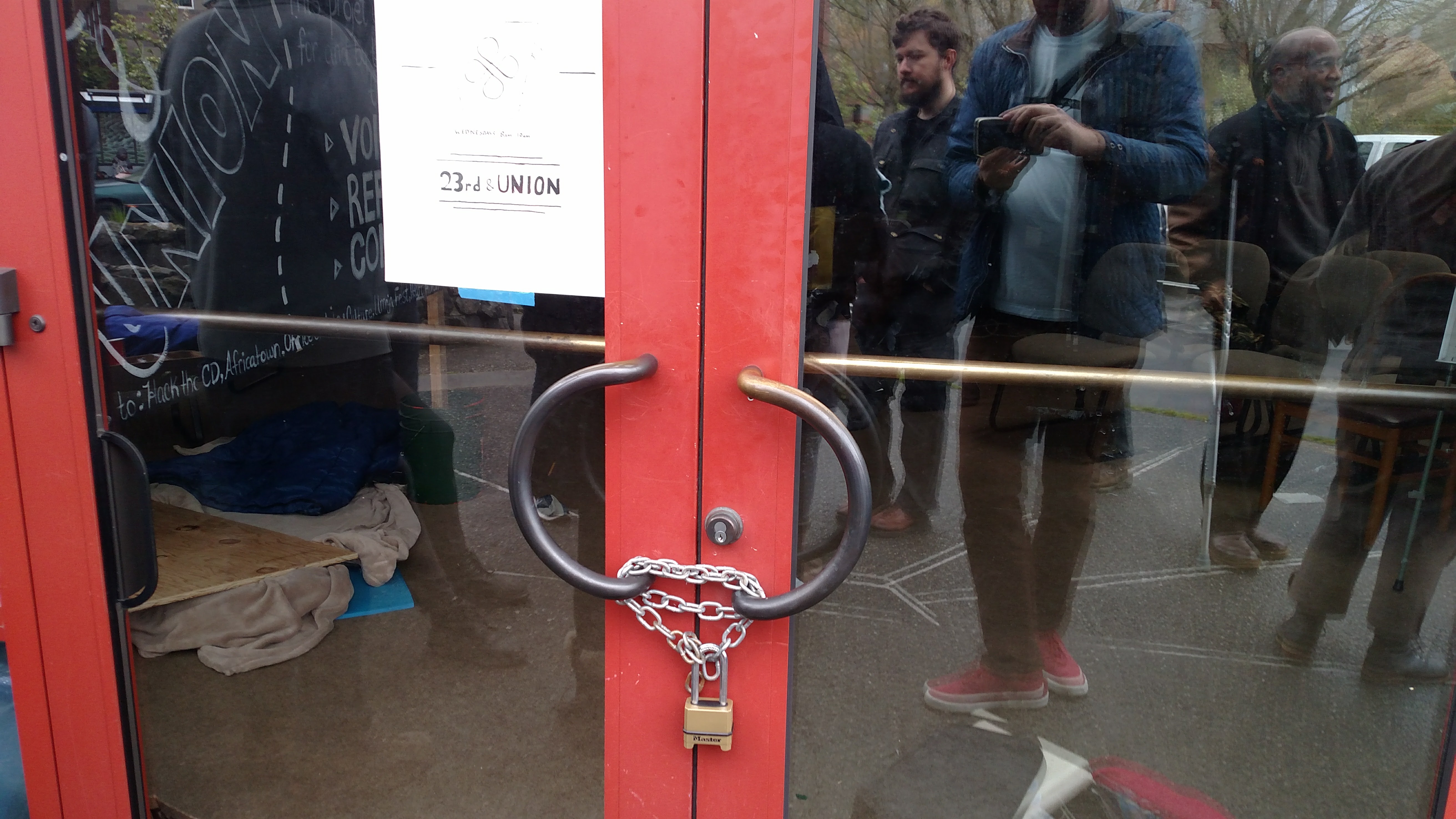 Whatever the technicalities of the lease situation, it's clear Black Dot has become a flash point in the ongoing resistance to the displacement of Black, Brown and cash-poor people from the Central District. In other words, even if the landlords technically had the law on their side, is this the outcome we want? Our city's political system doesn't seem to have a solution ready-in-hand, and political candidates who talk about equity in development run the risk of being labeled "anti-growth" or "NIMBY" right out of the gates.
The 65 recommendations from the Housing Affordability and Livability Agenda (HALA) committee would bend our course toward housing affordability long term. But what do we do in the short term for those at high risk of being displaced now? What do we do to maintain Black cultural identity within Seattle as Black people are pushed out? Nikkita Oliver made this a theme of her campaign at her kickoff as she showcased the artistic talent from women of color.
Africatown has offered a glimpse of hope with its leadership on the issue. Africatown partnered with sustainability-focused non-profit Forterra to negotiate a deal with Lennar Multifamily Partners to purchase 20% of units at the Midtown development to maintain some ownership within the community. But then the deal fell through. It's not clear why it did, but one theory is Midtown Center's owners (the Bangasser family) are seeking an even more lucrative deal given that prices have continued to spike while the details have been ironed out. If that kind of profiteering comes to pass, the community may find it hard to swallow, especially when they had a more amenable deal on the table with Africatown managing part of the development.
On the other hand, the path for an even more inclusive development may have opened up, albeit even the plan's architects consider it a "long shot." Forterra and Africatown made an offer to buy the whole Midtown Center site after Lennar walked away from the deal. It doesn't appear the Bangassers are jumping at the offer. Nonetheless, pressure may mount for them to take an inclusive approach to the development. The move to evict Black Dot, though, goes in the opposite direction.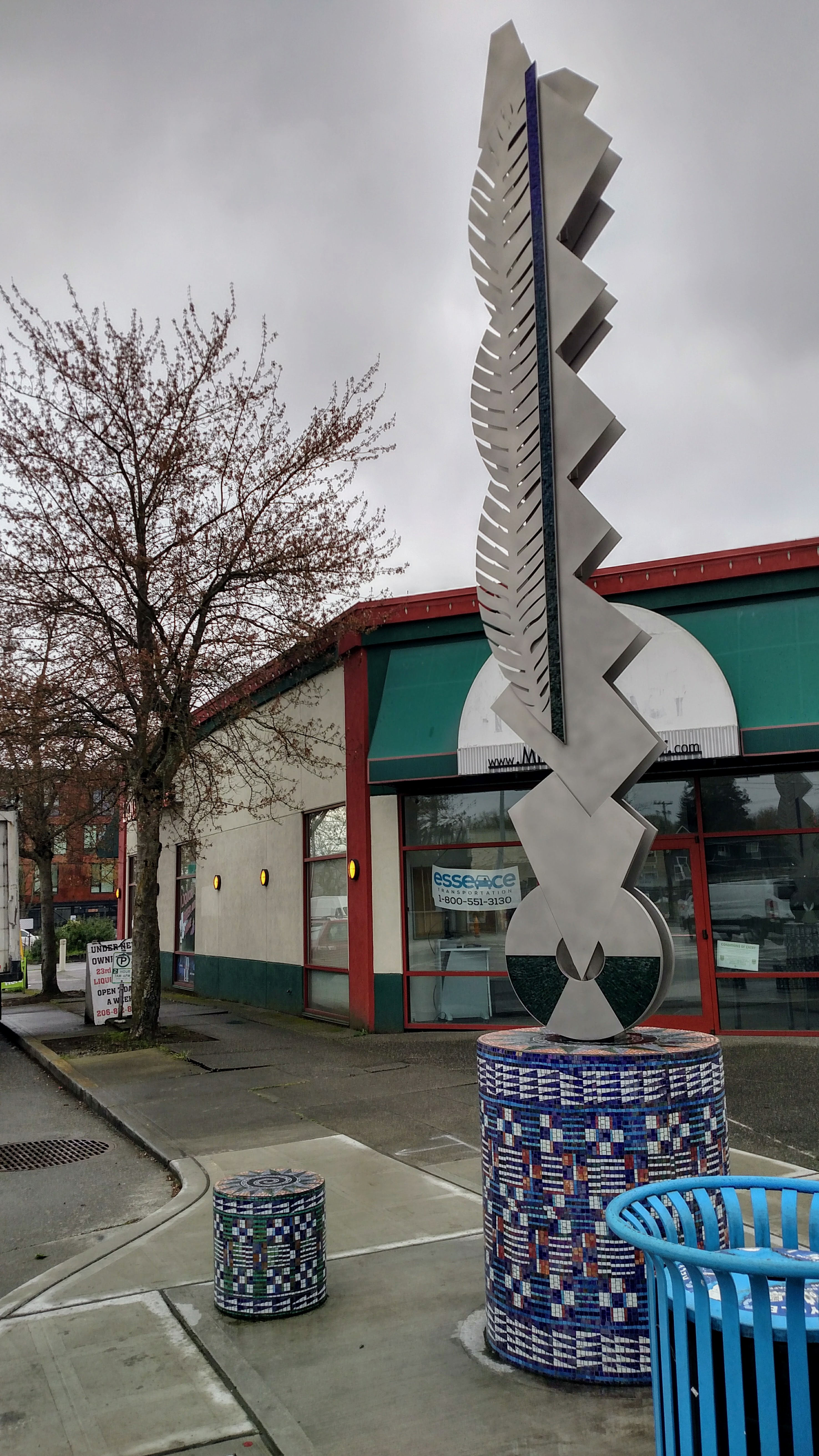 As Africatown's CEO and Black Dot co-founder K. Wyking Garrett has pointed out before, the Black community wants more than colorful crosswalks in the Central District to commemorate their history; they want to be part of the neighborhood's future. "If we don't write ourselves into the future, there's a good chance we won't be in the future," Garrett said in October. "There was intentional exclusion, and now we need to have intentional inclusion."
Britney, who is Community Manager at Black Dot, shared some of the history of the Central District and how displacement unfolded at the protest Wednesday evening (her speech starts just after the 18-minute mark in the video below).
"Displacement happens and it happens because they put us in places they didn't think were useful," Britney said. "When we were redlined in this district, it wasn't 'we're going to build downtown right here; we gonna do this–Oh, you only got 5 minutes to work downtown?' They didn't think about that. So because of their poor planning, they decided 'oh Lake Union is a good place to put all these tech businesses, and let's get all this money extra over here–Oh we don't have any place to live. I don't want to commute from Bellevue any more. I don't want to come from Kirkland.' But they moved out there because they didn't want us there. There were no jobs. We had no jobs here. We couldn't get mortgages. We couldn't open our own businesses. But when they redlined us here, we did what we do best; we survived."
Britney added, "We need to get our own cranes up." She pointed to Liberty Bank Building development as example of the community doing just that and getting its foot in the door. She invited community members to attend an art open house for the Liberty Bank Building project on April 26 from 6pm to 8pm at Centerstone (722 18th Ave). Art that will be featured in the building once it's completed will be on display for public input.
This Saturday (and every Saturday) Displacement Stops Here puts on a block party from 2pm to 6pm outside Black Dot at 23rd and Union. There's face painting and activities for kids. Meanwhile, adults will try to organize to create a future for people of color in the Central District and get some ownership in a neighborhood that once was one of the only places they could call home in Seattle.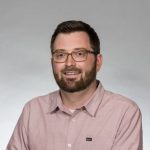 Doug Trumm is publisher of The Urbanist. An Urbanist writer since 2015, he dreams of pedestrianizing streets, blanketing the city in bus lanes, and unleashing a mass timber building spree to end the affordable housing shortage and avert our coming climate catastrophe. He graduated from the Evans School of Public Policy and Governance at the University of Washington in 2019. He lives in East Fremont and loves to explore the city on his bike.