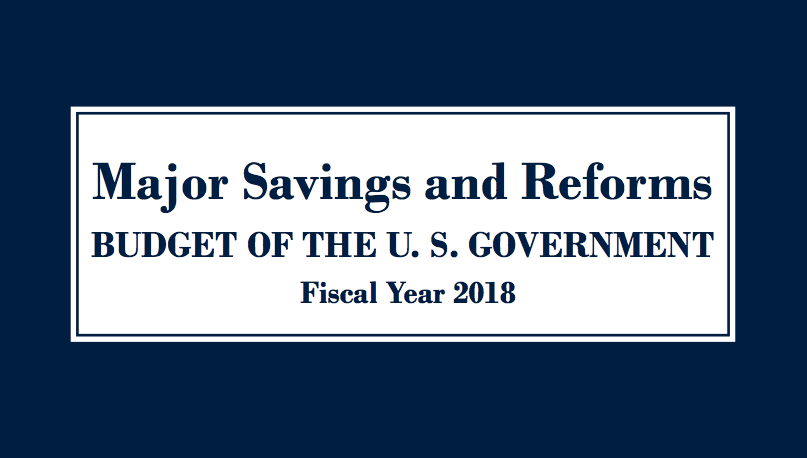 Sound Transit has taken an unprecedented step in issuing a joint statement with Los Angeles County Metropolitan Transportation Authority (Metro) rejecting a call-out by the Trump administration's proposed budget for Fiscal Year 2018–contradictorily titled "A New Foundation For American Greatness". Earlier this week, the Trump administration specifically named the regions that the agencies operate in for draconian budget cuts that threaten the delivery of new capital projects for transit sorely needed to improve quality of life and economic prosperity.
The Office of Management and Budget (OMB), an arm of the Trump White House, explicitly identified transit funding cuts to Seattle and Los Angeles in the budget blueprint stating that:
The Budget proposes reduced funding for this program, which provides Federal funding for local transit projects that should be funded by State and localities that benefit from their use. Localities are better equipped to scale and design infrastructure investment needed for their communities. Several major metropolitan areas, including Denver, Los Angeles, and Seattle, have already begun to move in this direction by asking residents to approve multi-billion dollar bond measures to speed the delivery of highway and transit investments. These regions realize waiting for Federal grant funding is not the most efficient way to meet their local transportation needs. Federal resources should be focused on making targeted investments that can leverage private sector investment and incentivize the creation of revenue streams where possible.
The OMB proposal focuses on regressive and destructive transportation policies that seek privatization of American infrastructure. Most forms of infrastructure, including transit, require substantial public subsidies to build, maintain, and operate them in order to provide expansive and fair access to all.
Broadly speaking, the transportation budget is a bloodbath which would wipe out about 12.7% in annual discretionary spending. The Trump administration is targeting non-highway spending specifically, which makes up the bulk of the proposed reductions:
At least $928 million would be reduced from the New Starts transit investment program, leaving the program with an annual budget of $1.23 billion;
The Essential Air Service, which is imperative to providing rural air service, would be zeroed out;
Amtrak would lose nearly half of its funding for the cross-national network threatening the viability of most routes and inevitably leaving remote communities stranded; and
The discretionary surface infrastructure program (TIGER), which helps fund many different small-scale multi-modal projects, would also be entirely eliminated.
In response to the Trump administration's cynical budget proposal, Sound Transit and Metro issued the following statement:
The administration's assertion that our regions can deliver transit solutions for our citizens without federal partnership is uninformed, misguided, and unfair. The voters of our communities stepped up and voted to tax themselves to provide a path out of punishing congestion. For that bold action, they should be rewarded at the federal level, not punished.

The ballot measures adopted by our voters assumed a reasonable level of federal matching funds to deliver our most challenging transit solutions through the continued funding of the Federal Transit Administration's Capital Investment Grant program.  But the administration's budget proposes to terminate that federal partnership for challenging projects at a time when ever-worsening road congestion threatens to choke off our and other region's economic growth. This wrong-headed budget proposal ignores the will of our local voters and the real-world challenges we are facing in our rapidly growing cities.
Both transit agencies are planning massive transit expansions that are heavily reliant on federal backing. Voters in both regions passed separate transit expansion measures last fall. Sound Transit, for instance, is slated to deliver 62 more miles of light rail and 37 new stations, three bus rapid transit lines, expand Sounder commuter rail and increase its frequency, enhance regional bus service broadly, and make other key transit investments throughout Puget Sound as part of Sound Transit 3.

Stephen is a professional urban planner in Puget Sound with a passion for sustainable, livable, and diverse cities. He is especially interested in how policies, regulations, and programs can promote positive outcomes for communities. With stints in great cities like Bellingham and Cork, Stephen currently lives in Seattle. He primarily covers land use and transportation issues and has been with The Urbanist since 2014.