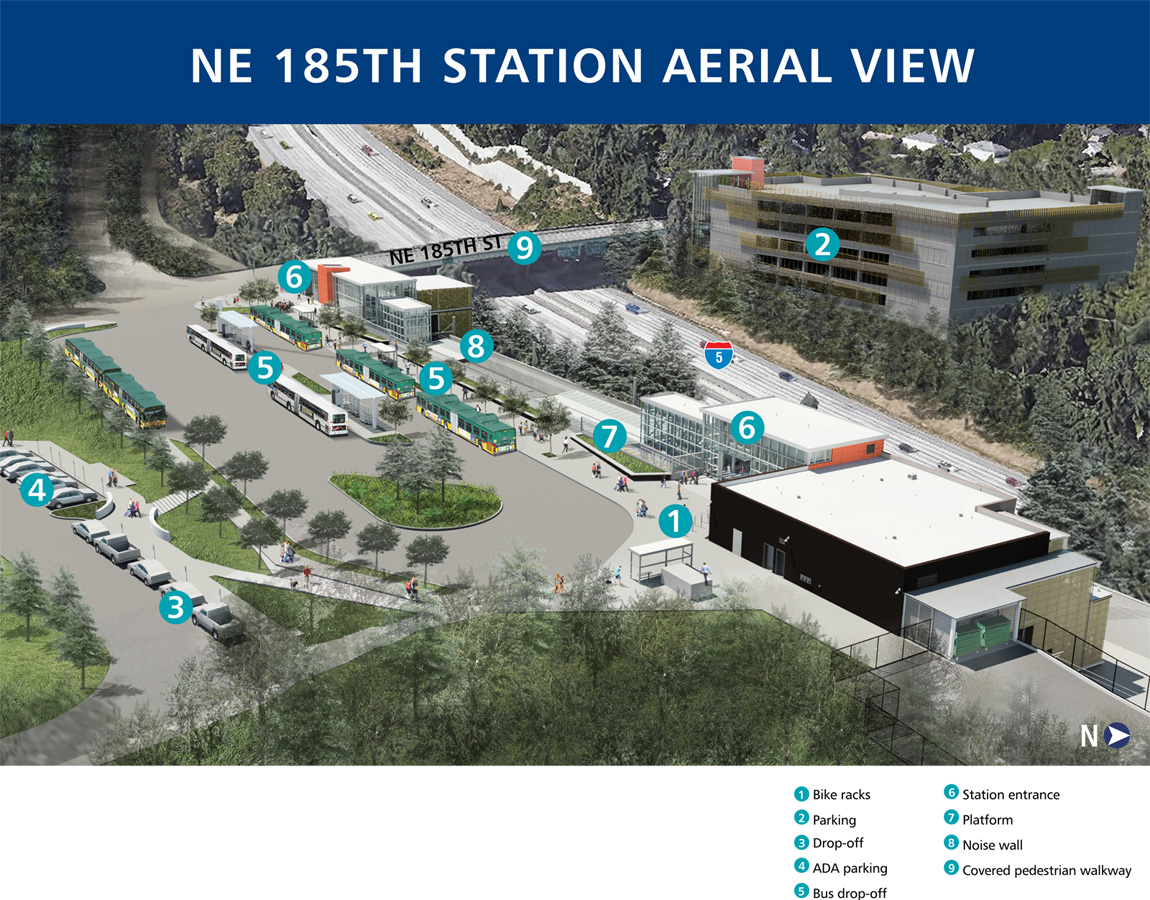 The Sound Transit Capital Committee will meet today to determine the fate of station names for four stations on the Lynnwood Link extension. Earlier this year, Doug Trum, Senior Editor here at The Urbanist, covered the station naming process and suggested his own alternatives–both utilitarian and whimsical–to the standard flavor Sound Transit was offering to the public:
Lynnwood Station / #BigHairDon'tCare Station
Mountlake Terrace Station / Chinchilla Ranch Station
Shoreline Station / Sea To Shining Shoreline
Paramount Park Station / 147th and Three Quarters Station
For what it's worth, Trumm made a very compelling case for the off-the-wall names:
BigHairDon'tCare Station

For many years, Lynnwood was famous for a sketch from the Almost Live! comedy show that aired on KING 5 from 1984 to 1999 (and by the way launched the careers of Bill Nye, Joel McHale, and Jim Sharp who's now a Comedy Central executive). The sketch parodied eighties hair styles that allegedly were especially prevalent in Lynnwood. These days, Lynnwood insists it's so much more than big hair, but why not lean in to the stereotype to get in on the joke? The hashtaggable name is ready to take social media by storm.
The proposed station names that will be presented to the Capital Committee, Sound Transit staff says, was the result of a rigorous public consultation effort that included feedback through social media, online surveys, and open houses. Perhaps the most important input, however, came from the cities themselves getting the stations which is emphasized in the agency staff report and motion.
So what are the proposed permanent station names? Compare: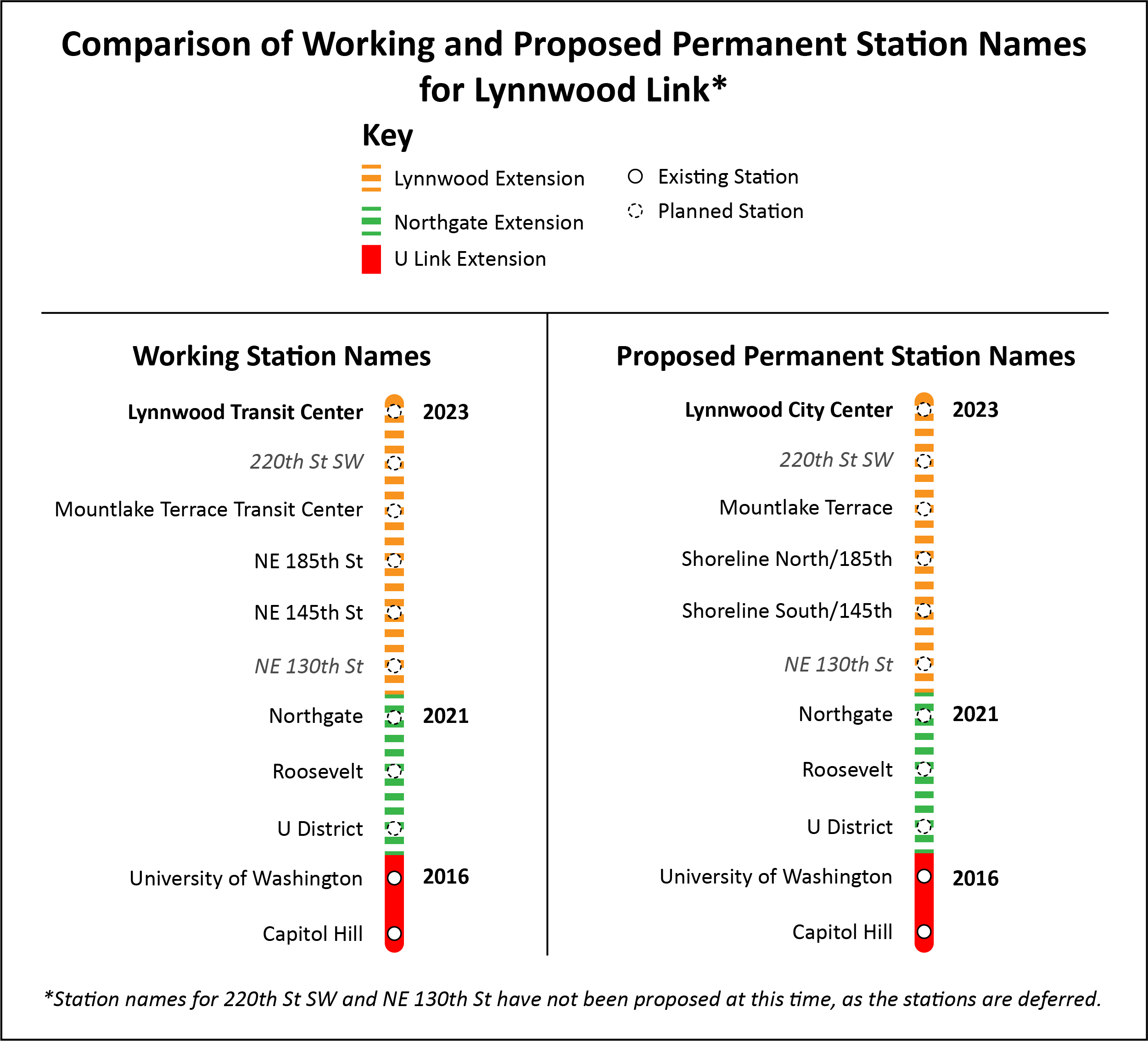 Sound Transit says that the proposed station names meet the agency's naming policy. "The policy states that station names should reflect the nature of the environment–neighborhoods, street names, landmarks, geographical locations; be brief, easy to read, and remember; comply with federal Americans with Disabilities Act (ADA) guidelines and requirements and be limited to 30 characters; avoid commercial references because they may change, prove confusing to the public, and be costly to change; and avoid similar names or words in existing facility names."
Perhaps it does, but "Shoreline North/185th" seems fairly broken as a descriptor. 185th what? "Shoreline North (NE 185th St)" or "Shoreline North-NE 185th St" would be more useful, especially as the system grows. This would also meet similar practices for station naming in New York City and Washington, DC.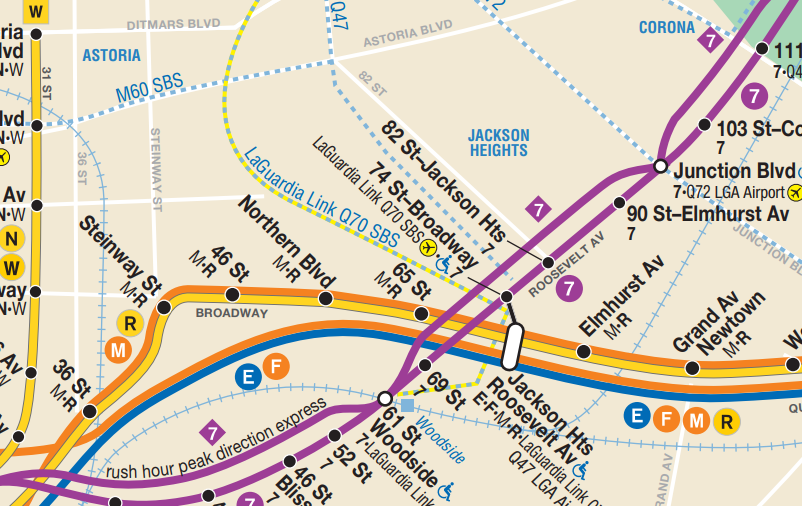 If you have feedback on the proposal, it's not exactly too late to affect the outcome. The Capital Committee will send a final motion with proposed station names to Sound Transit Board of Directors later this month for final action. So comments to the Board are welcome.
UPDATE 7/27/17: The Sound Transit Board of Directors stuck with the proposed station names for the Lynnwood Link extension.

Stephen is a professional urban planner in Puget Sound with a passion for sustainable, livable, and diverse cities. He is especially interested in how policies, regulations, and programs can promote positive outcomes for communities. With stints in great cities like Bellingham and Cork, Stephen currently lives in Seattle. He primarily covers land use and transportation issues and has been with The Urbanist since 2014.