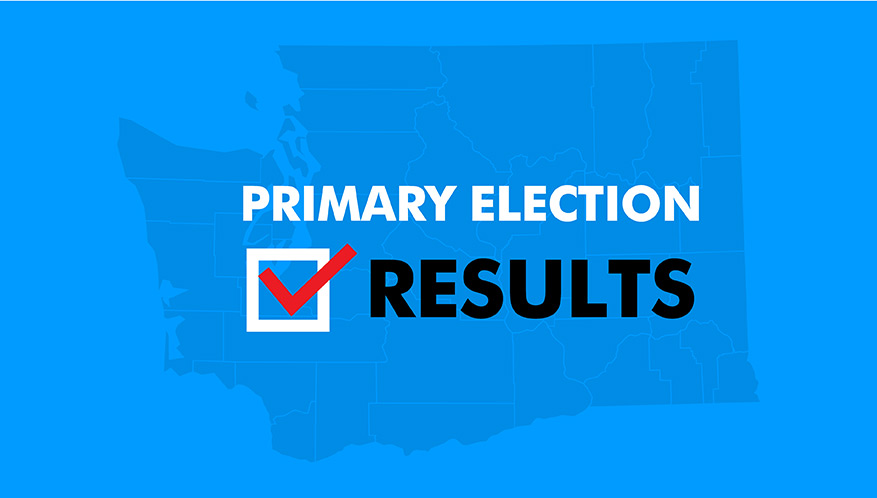 Below are the results for the 2017 Primary Election for Washington State as of August 1st. The results are still early with some races having only about half of the votes counted so far. Endorsed candidates and positions on measures will have an (e) next to them. Incumbents will be noted as such. Top two candidates leading will be bolded. Measures passing or failing will also be bolded.
Measures
King County
Proposition 1 (Access for All): Yes (e) 44.98%, No 55.02%
Candidates
State
45th Legislative District (State Senator): Manka Dhingra (D): 50.51%, Jinyoung Lee Englund (R): 42.57%
King County
Executive: Dow Constantine: (D, Incumbent) 74.45%, Bill Hirt: 14.06%, Stan Lippman: 4.18%
Snohomish County
County Council District 5: Sam Low (R, Incumbent): 55.72%, Kristin Kelly (D): 32.23%, Tara Schumacher (D): 11.83%
City of Seattle
Mayor: Cary Moon (e): 15.56%, Jessyn Farrell: 11.81%, Nikkita Oliver: 13.9%, Mike McGinn: 7.16%, Bob Hasegawa: 8.62%, Jenny Durkan: 31.60%
City Council Position 8: Teresa Mosqueda (e): 30.80%, Jon Grant: 24.29%, Sara Nelson: 23.13%, Hisam Goueli: 3.15%, Charlene Strong: 5.18%, Mac McGregor: 2.56%, Sheley Secrest: 4.78%
City Council Position 9: Lorena González (Incumbent) (e): 61.39%, Pat Murakami: 19.83%, Ty Pethe: 1.78%
Port of Seattle Commission
Position 1: Ryan Calkins (e): 28.07%, John Creighton (incumbent): 34.99%, Claudia Kauffman: 15.56%, Bea Querido-Rico: 20.84%
Position 3: Lisa Espinosa: 16.04%, Ahmed Abdi: 27.76%, Stephanie Bowman (Incumbent): 55.10%
Position 4: Preeti Shridhar (e): 20.85%, John Persak: 13.26%, Peter Steinbrueck: 25.14%, Fernando Martinez: 2.48%, Ken Rogers: 15.64%
Seattle Public Schools
Director District 4: Herbert J. Camet, Jr. 8.29%, Lisa Melenyzer: 6.47%, Darrell Toland: 5.54%, Megan Locatelli Hyska: 3.47%, Jennifer Crow: 5.80%, Eden Mack: 67.46%, Sean Champagne: 2.51%
Director District 5: Omar Vasquez: 18.18%%, Andre Helmstetter: 16.46%, Candace Vaivadas: 6.4%, Zachary Pullin DeWolf: 43.19%, Alec Cooper: 15.32%
Director District 7: Chelsea Byers: 22.76%, Betty Patu (Incumbent): 65.52%, Tony Hemphill: 11.05%
City of Bremerton
Mayor: Cary Bozeman: 27.5%, Patty Lent (Incumbent): 34.2%, Greg Wheeler: 38.1%
City of Everett
Mayor: Cassie Franklin: 30.30%, Shean Nasin: 8.85%, Judy Tuohy: 30.91%, Brian Sullivan: 29.64%
City Council Position 1: Lee Dart: 24.41%, Justin Murta: 17.79%, Paul Roberts (Incumbent): 57.29%
City Council Position 2: Alex Lark: 38.59%, Jeff Moore: 51.29%, Jordan Marsh: 9.60%
City Council Position 3: Jonathan Peebles: 13.57%, Jennifer Hesse: 23.96%, Scott Murphy (Incumbent): 61.86%
City of Issaquah
Mayor: Claude Blumenzweig: 16.76%, Mary Lou Pauly: 48.04%, Paul Winterstein: 34.88%
City of Kirkland
City Council Position 7: Uzma Butte: 20.07%, Jon Pascal (Incumbent): 69.33%; Imran Peerbhai: 10.18%
City of Tacoma
Mayor: Victoria Woodards: 35.79%, Evelyn Lopez: 22.60%, Jim Merritt: 41.61%
Image courtesy of Washington Secretary of State's office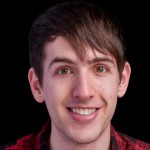 Ben is a Seattle area native, living with his husband downtown since 2013. He started in queer grassroots organizing in 2009 and quickly developed a love for all things political and wonky. When he's not reading news articles, he can be found excitedly pointing out new buses or prime plots for redevelopment to his uninterested friends who really just want to get to dinner. Ben served as The Urbanist's Policy and Legislative Affairs Director from 2015 to 2018 and primarily writes about political issues.