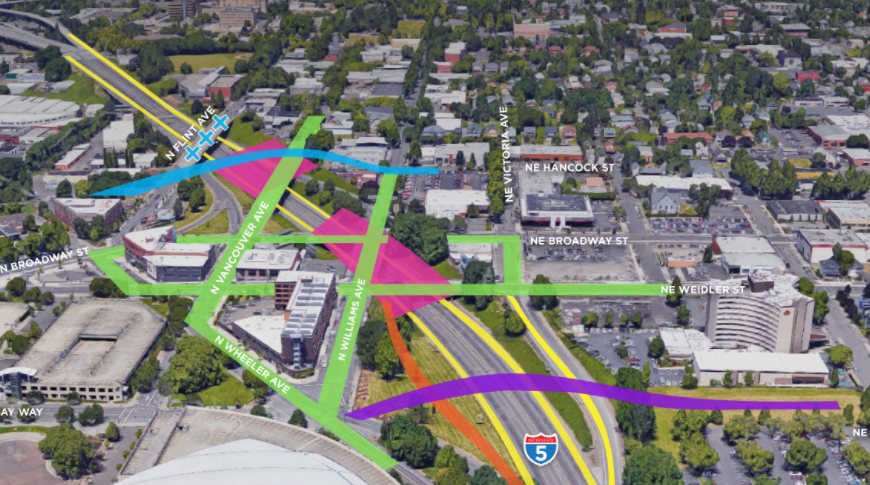 Seattle and Portland have twin stories of fighting urban freeway expansion in the middle of the 20th century. With the defeat of the R.H. Thompson Expressway through the Central District and Montlake by Seattle voters in 1972 and the Mount Hood Freeway along Portland's waterfront and nearby neighborhoods by voters there in 1974, both cities solidified a reputation of organized opposition against urban freeway expansion. Seattle undermined that reputation quite literally when it allowed the Washington State Department of Transportation to construct a massive freeway underneath its downtown during this decade, maintaining a progressive facade by not allowing another freeway to be constructed at-grade.
But Portland has mostly been successful in fighting back against any additional freeways near its downtown. In 2013, the city was spared an attempt to upgrade Interstate 5 across the Columbia River between Washington and Oregon after the Washington State Senate failed to appropriate the funds that were needed on Washington's end. The Columbia River Crossing project would have upgraded the bridge between the two states but also massively expanded the footprint of the highway around the new bridge. Many advocates in Portland felt like they didn't do enough to make the case that expanding the freeway was not necessary, but ultimately they were successful in defeating it–for now.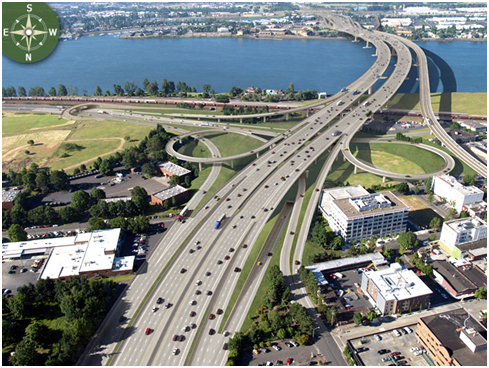 That fight may be be reappearing on the horizon, but not before Portland addresses a challenge that is entirely within its borders. The Oregon State Department of Transportation is eyeing a segment of I-5 between interstate 84 and Interstate 405 where traffic merges onto I-5, which it says currently experiences the worst bottlenecking in the state as a result. It's proposing adding lanes to the entire segment, widening I-5 through Portland's Rose Quarter district by framing the additional lanes as "auxiliary" lanes that are intended to improve safety and reduce "predictable" congestion.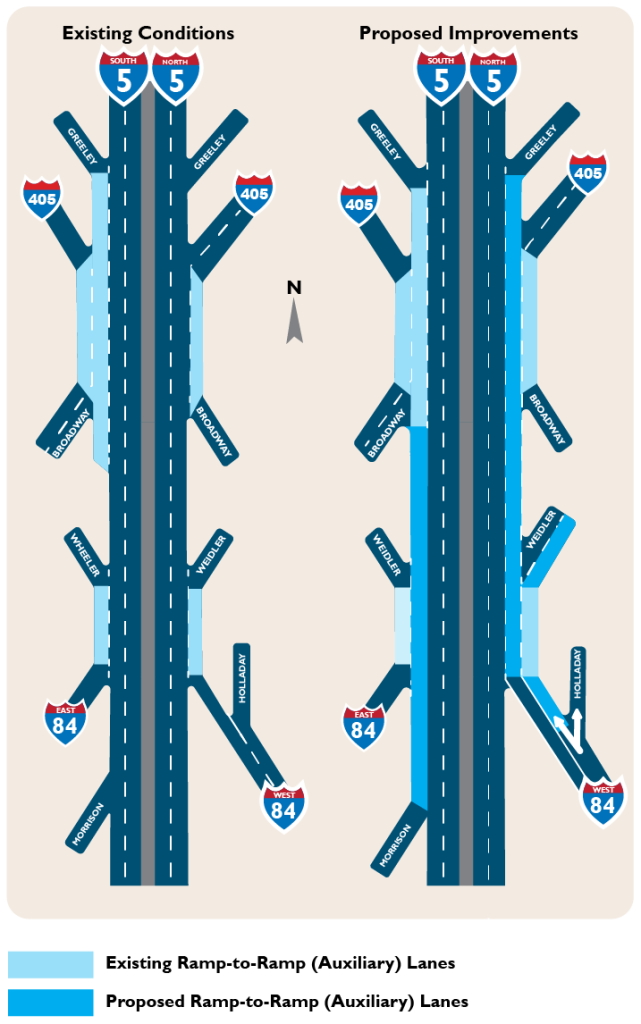 In addition, ODOT is proposing a slew of other improvements around the Rose Quarter to sweeten the deal for Portland. One of the main carrots is a proposed lid over I-5 that would replace the existing freeway crossings. The lid would actually consist of two separate I-5 covers, one at Broadway, Weidler, and Williams streets and another smaller one at Vancouver and Hancock. Lidding the freeway should make the highway bridges more likely to survive earthquakes, according to ODOT.

ODOT also proposes constructing a pedestrian and bike bridge over I-5 near the Rose Quarter in an area where there is a wide gap between pedestrian crossings over the freeway.

Portland advocates are divided on fighting the highway's widening, many for fear of endangering the pedestrian and bike projects I just outlined that are coming with the project. The Street Trust, a Portland-focused bicycle and pedestrian advocacy organization that probably most closely mirrors Seattle Neighborhood Greenways, has decided as an organization not to sign onto a letter calling for the freeway expansion to be cancelled. From their statement on the matter (emphasis theirs):
While we have chosen not to sign this coalition's letter, we share advocates' concerns and wholeheartedly agree that widening highways will not reduce congestion. We need bold, innovative ideas to transform how people get around and to build a future where more sustainable and active modes of transportation are prioritized over single-occupancy motor vehicles. We all have a role to play in this political ecosystem and we are grateful for our partners and others who are doing their part to help us get there.
Another big win for anti-freeway advocates came earlier this month when Commissioner Dan Saltzman announced that he's in favor of implementing a congestion pricing plan on the congested segment of I-5 before any shovels hit the ground to widen I-5. The state transportation packaged passed in July officially asks the Federal government to allow the state to implement tolls on both I-5 and I-205. There is a hope that implementing demand management tools could improve traffic to the level that the expansion could be reassessed.
Enter Congresswoman Jamie Herrera Beutler, who represents Southwest Washington state in the House and resides in Battle Ground, an exurb of Portland. She has come out strongly opposed to the idea of tolls on I-5 and I-205, and is trying to form an anti-tolling coalition among state lawmakers in Washington. Rep. Herrera Beutler has sent a letter to Governor Inslee which has been signed onto by a slew of southwestern Washington Republicans opposing the idea:
Governor Inslee, we recognize our shared interest in the freight mobility, safety and congestion relief needs stemming from the current I-5 bridge. Oregon's current proposal, as outlined, does nothing to address those needs: it is a bad deal for Washington residents. It does not honor the long-standing, shared responsibility between Washington and Oregon for projects and maintenance between our state boundaries.
The argument that Rep. Herrera Beutler is making against tolling is that the revenue from tolls go toward projects elsewhere in Oregon. Perhaps ODOT should shift funds around to ensure that tolls collected on I-5 could pay for its expensive expansion, though that likely will not placate Southwest Washington's Congresswoman, who clearly does not recognize the benefit of reducing congestion and carbon emissions on I-5 through tolling.
Whether the freeway expansion is ultimately approved, it's important to note that while congestion relief is being billed as the main impetus for the project, another one is also safety. When Departments of Transportation propose new freeway expansions, cloaking desire to add lanes in Vision Zero talking points is now to be expected. But it's important to note that the majority of collisions along this stretch of I-5 are low-speed collisions, not ones that cause serious injury. The website Bike Portland, which has done extensive excellent reporting on the Rose Quarter project, noted on Twitter that ODOT is considering lowering speed limits elsewhere in Oregon to reduce collisions but is not considering the same in central Portland.
As Portland tries to build its way out of congestion, it is adding more car trips daily. Bike Portland reports that, of the 12,000 commute trips that were added there in 2016, 11,000 were made by car. That's the opposite direction that Seattle is headed in, where 95% of the new commutes added between 2010 and 2016 were on modes other than solo driving.
Will Portland see itself defeating another freeway expansion in a dense neighborhood, or will it acquiesce to its state DOT in order to benefit from a slate of bike and pedestrian projects? Stay tuned.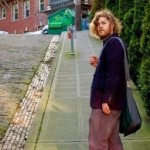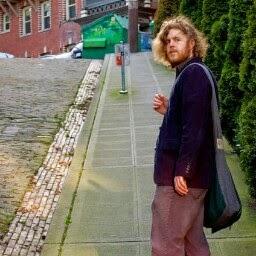 Ryan Packer lives in the Summit Slope neighborhood of Capitol Hill and has been writing for the The Urbanist since 2015. They report on multimodal transportation issues, #VisionZero, preservation, and local politics. They believe in using Seattle's history to help attain the vibrant, diverse city that we all wish to inhabit. Ryan's writing has appeared in Capitol Hill Seattle Blog, Bike Portland, and Seattle Bike Blog, where they also did a four-month stint as temporary editor.