Last month, the Transit Riders Union launched the Housing for All Campaign along with dozens of partner organizations. The campaign seeks to tie the housing crisis with the homelessness crisis by recognizing that homelessness cannot not be resolved without preserving and expanding deeply affordable low income housing. The campaign calls upon local elected officials to acknowledge this relationship and take appropriate action.
Beginning with "housing is a human right" the platform intends to quadruple HALA's goal for creating housing affordable at 0-30% area median incime from 6,000 to 24,000 units in ten years to meet the projected need. The campaign questions the validity and success of short-term Rapid Re-Housing vouchers and instead prefers a long-term housing voucher program until enough affordable housing is available. Finally, they think that the definition of housing should be diversified to include backyard cottages, mother-in-law units, and single-room occupancy apartments (SROs) which will accelerate the construction of housing that is affordable to low-income people.
Affordable housing is the priority but it will take time. The campaign recognizes this but in order to mitigate the crisis, immediate actions needs to be taken. By highlighting "shelter now" the campaign seeks to support a variety of indoor shelter options, as well as organized outdoor communities such as tent cities and tiny house villages. By drawing attention to the data that shows "sweeps aren't working," the campaign offers alternatives to abruptly moving people experiencing homelessness, such as safe parking areas for people living in vehicles and providing outreach and services to encampments without threat of removal. Services like garbage removal, sharps containers, pest control, and public restrooms will lessen the impact of homelessness on surrounding communities.
For more information on the platform, please visit housingforallseattle.org/platform.
The Urbanist is a proud member of the Housing For All Coalition, a group of Seattle-based organizations dedicated to radically improving our city's response to the homelessness and housing crisis.
What can I do to support the campaign?

Write to your Councilmembers
Tell Seattle elected officials that you support the Housing for All Campaign. The Letter-Writing Toolkit provides tips, sample letters and email addresses.
Just have a minute? Send a quick email to Seattle Officials.
Educate Yourself and Others
Learn about the issues at HousingForAllSeattle.org and become an ambassador for the campaign, encouraging people you know to get involved.
Attend an Action Meeting
Every Saturday afternoon from 2pm to 5pm the Transit Riders Union will be hosting an Action Meeting at the Frye Apartments Community Room, 223 Yesler Way. The meeting will include a campaign update, a letter-writing workshop, some volunteer work, and a chance to meet people and get involved in the campaign.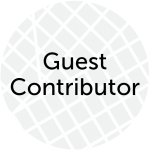 Born and raised in the CD/ Capitol Hill area, Lizzy has a unique first hand understanding of Seattle's rapid development. Lizzy hopes to use her local expertise to instill change so that Seattle can become equally accessible for all. She's got a passion for parks (some might call her the local Leslie Knope), transportation and local politics. When she's not attending community forums you can find her dancing, climbing and practicing yoga around the city. Follow her on Twitter @holalizzy.