The results of the annual One Night Count, which was conduced on January 27th, have finally been released and they show homelessness at an all-time high. The King County unsheltered population has climbed to 5,485. Meanwhile, volunteers counted 6,158 people in shelters or transitional housing. That shows a 21.8% increase from last year's count of 4,505 unsheltered homeless folks, which in itself was a 19% increase from the 2015 count. 2015's unsheltered count was a 21% increase from 2014.
The lead agency conducting the count, All Home, stresses that they have incorporated a new methodology this year so they say this year's numbers can't accurately be compared to last year's count. While new methodologies certainly can affect results, the trend of about 20% increases in the county's sheltered population appears fairly consistent going back to 2014. One could argue the higher number this year was a reflection of some people who had slipped between the cracks last year under the old method, but there very well may have been something like a 20% jump in unsheltered homelessness, methodological qualms aside.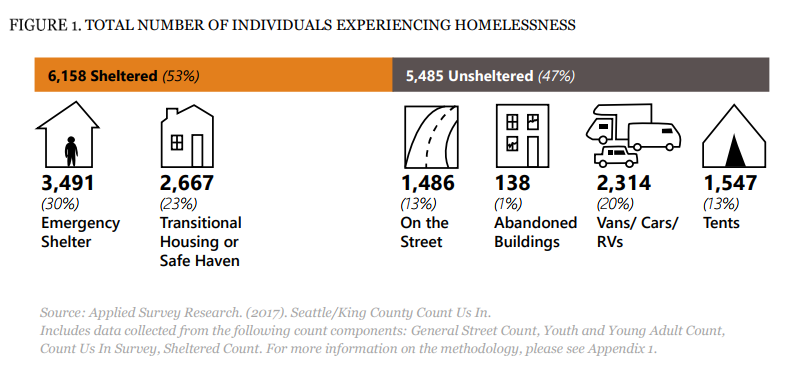 King County rents saw a steep climb in 2016–9.7% Zillow reported in July–which could explain a jump in homelessness. In a 2012 article, researchers at the U.S. Department of Veteran Affairs found that on average every $100 increase in median rent is associated with a 6% increase in homelessness in American metro areas. Seattle's median rent climbed almost $200 from June 2015 ($1,852) to June 2016 ($2,032) according to Zillow, who projected the metro area's median rent would reach $2,165 in June 2017. That level of median rent growth is consistent with big jumps in homelessness.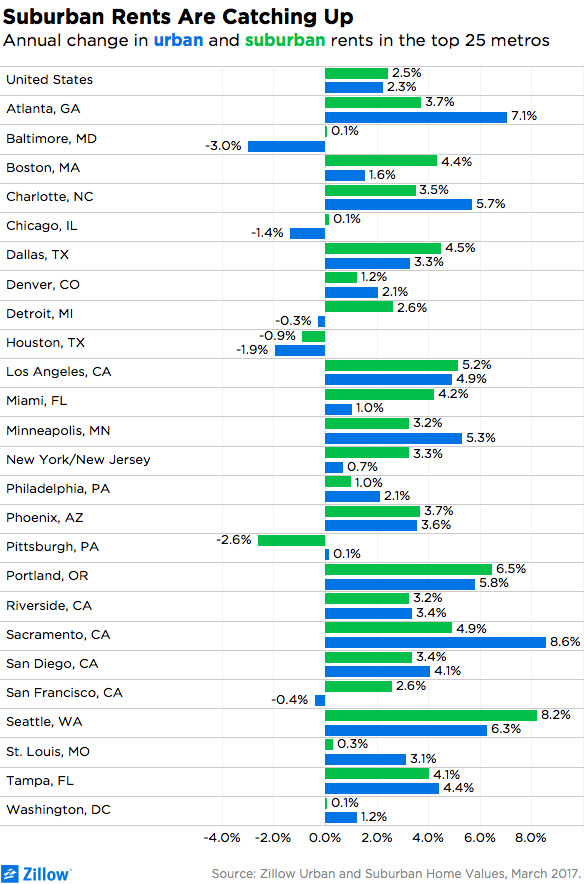 A major watchword for housing advocates is the suburbanization of poverty, and that could be playing out in the homelessness statistics. Southwest King County, which is considered an escape valve for people priced out of Seattle, is second behind Seattle with 1,102 unsheltered and 915 sheltered homeless people. Unfortunately, the rent relief folks moving to the suburbs seek may be short-lived. Zillow's recent report with March 2017 data showed median rent growth in Seattle's suburbs outpacing the center city at an 8.2% increase versus 6.3% in urban areas. Note that high median rents don't necessarily indicate skyrocketing rents at the bottom of market, but, over time, low-level rents tend to track with median rents, generally speaking. Thus, high rents in Seattle pushing people to the suburbs, where rents are climbing even faster could be a recipe for disaster and another way to make sense of a 21.7% increase in homelessness.
The All Home report outlined the key changes in methodology to the 2017 count–which has been rebranded "Count Us In" rather than One Night Count–as follows:
"Countywide participation of paid guides and surveyors, who were individuals with current or recent lived experience with homelessness engaged in the data collection process;"
"A shift from a 'known areas' approach for the general street count to a canvassing of census tracts in King County;"
"A sample-based qualitative survey including shelter and service locations, as well as street locations; and"
"The incorporation of a youth and young adult count component focused on unaccompanied youth and young adults under 25 years of age, previously conducted separately from the Point-in-Time Count."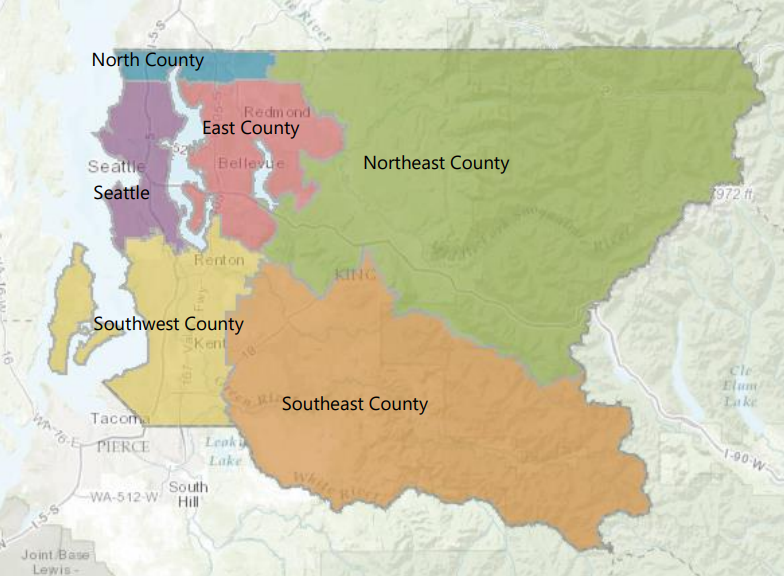 One takeaway from the All Home report, is that though Seattle continues to have the largest population of homeless folks both unsheltered and sheltered, the problem has reached all corners of the county, as other counts have shown.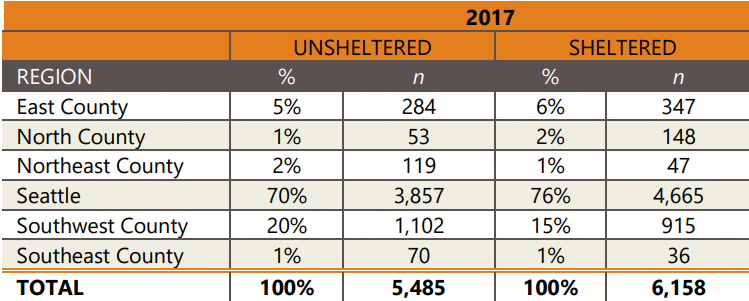 Another takeaway is that most of the homeless population were most recently housed in King County rather than arriving homeless from other areas. Only 9% lost their housing in another state.

Moreover, the majority have been community members in King County for five years or more.

The survey's demographic data shows some communities are particularly at risk and disproportionately harmed by homelessness. 29% of people counted were black, despite blacks making up just 6% of the county's population. Native Americans make up 6% of the count despite accounting for just 1% of the county's population. Latinos were 14% of the count and 9% of the general population.

Men made up a much larger portion of the survey than women: "Sixty-five percent (65%) of survey respondents identified as male, 33% identified as female, 2% identified as transgender, and 2% identified as another gender (e.g. gender-queer, gender non-conforming, or non-binary)." King County Department of Community and Human Services Director Adrienne Quinn connected the greater prevalence of male homelessness with the reluctance to build men's shelters compared to shelters for women or families. Bellevue's wrangling over an Eastgate homeless shelter is a recent example of opposition to men's shelters, which likely will delay the project with extra hurdles like studying two additional sites.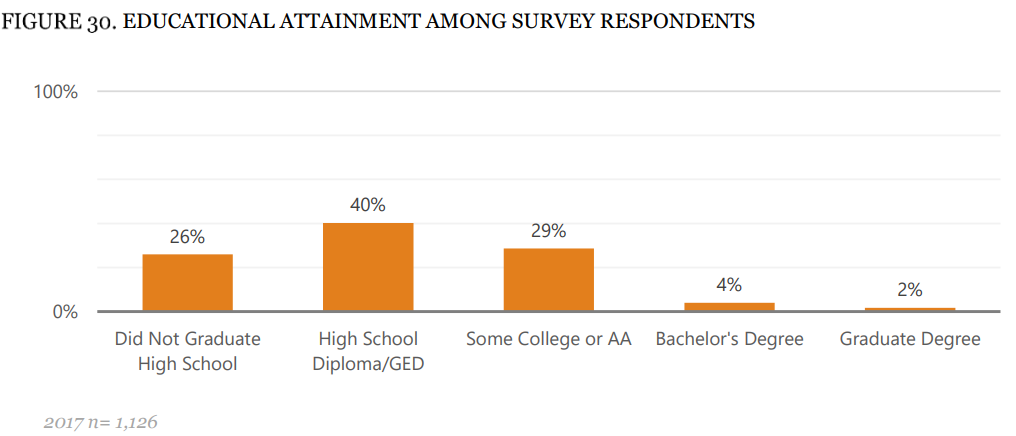 Another way to think about homelessness is a failure of other systems. For example, 19% of survey respondents reported a history of foster care, which is much higher than the general population. 26% did not complete high school. Domestic violence also appeared widespread: "Forty percent (40%) of survey respondents reported experiencing physical, emotional, or sexual abuse over their lifetime." LGBTQ folks are over-represented, particularly among younger homeless people: "Compared to other Count Us In survey respondents, unaccompanied youth and young adults identified as lesbian, gay, bisexual, transgender, or queer at notably higher rates than other survey respondents (28% compared to 14%)." Veterans are also over-represented at 11% of all respondents. If systems like our education system, foster care, and veteran services were more effective then homelessness might be less.
Seattle is a rapidly changing place with a population of 704,352 by last estimate. We know now that population includes an estimated 3,857 unsheltered homeless people and another 4,665 sheltered homeless. Together that's about 1.2% of the population. One out of every 183 Seattleites is unsheltered on a given night. Mayor Murray declared homelessness a crisis in Novemeber 2015. It's still a crisis, and we're still looking for an effective way to alleviate it as soon as possible.
We've seen a lot of ideas and not much execution. Mayor Murray toyed with a homelessness levy within the City of Seattle earlier this year, but quickly backpedaled and scrapped the plan. The Mayor had bet on his Pathways Home plan and said it's the only way forward, but, facing rape accusations, Murray is no longer not seeking a second term, and it will primarily fall on his successor to fund and implement. Meanwhile, King County Executive Dow Constantine is waiting until at least 2018 to put a homelessness levy on the ballot, favoring an arts levy this fall.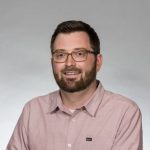 Doug Trumm is the executive director of The Urbanist. An Urbanist writer since 2015, he dreams of pedestrianizing streets, blanketing the city in bus lanes, and unleashing a mass timber building spree to end the affordable housing shortage and avert our coming climate catastrophe. He graduated from the Evans School of Public Policy and Governance at the University of Washington. He lives in East Fremont and loves to explore the city on his bike.