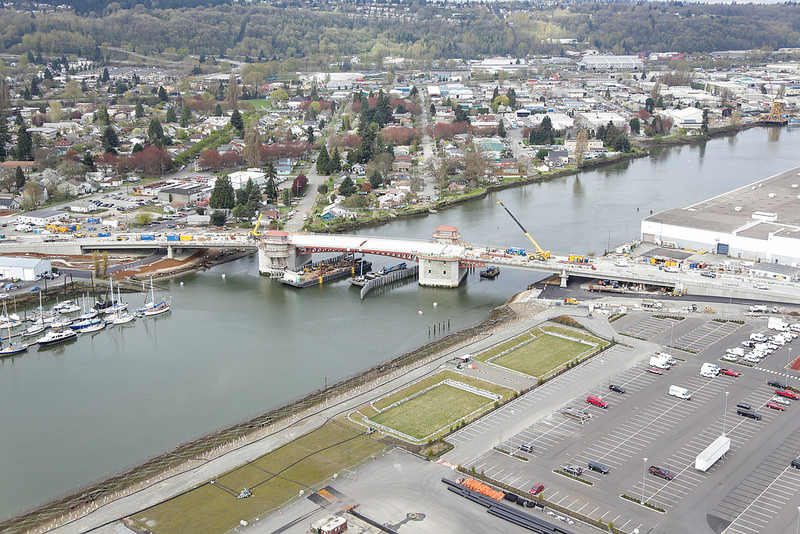 Help make the Georgetown to South Park Trail a reality in 30 seconds: Tell City Council you want a trail between Georgetown and South Park!
Seattle's southern neighborhoods of Georgetown and South Park are a flat, short distance apart. In these adjacent neighborhoods, more than 8,500 people live, 30,000 work, and countless thousands play in parks, schools, festivals, and local establishments. However, due to the lack of safe walking or biking infrastructure they remain two neighborhoods, divided. Most Seattleites wouldn't think twice about a 30 minute walk or a 10 minute bike ride to visit a bank, doctor, or restaurant, but this isn't the case for many in Georgetown and South Park.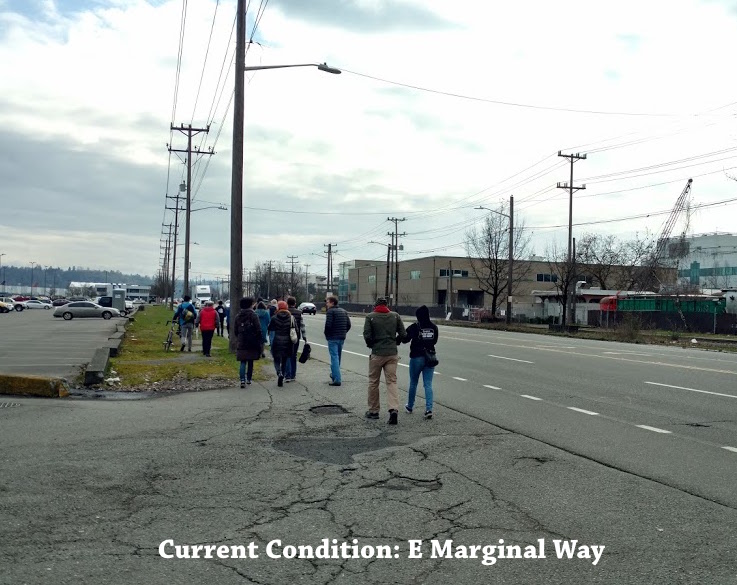 Introducing the Georgetown to South Park Trail

The desire to connect Georgetown and South Park via a shared-use pedestrian path began in the late 90's. Concerted efforts renewed in 2016 when residents of the two neighborhoods formed Duwamish Valley Safe Streets (DVSS), joining the citywide coalition of volunteer groups working with Seattle Neighborhood Greenways (SNG). Drawing on the collective wisdom of planning projects and broad community input, DVSS began stewarding this emerging idea of connecting 'Main Street to Main Street' via a Georgetown to South Park Trail (GTSP Trail). This trail would connect Georgetown's Festival Street to the South Park Plaza, offering numerous benefits:
Health

: Increased options for active transportation and recreation

Economy

: Patronage of business districts with reduced transit needs and costs

Services

: Improved access to cultural, health, and social services

Environment

: Better air quality and green infrastructure design to abate pollutants

Safety

: Protected pedestrian infrastructure on the E Marginal Way corridor
Regionally, the GTSP Trail has the potential to fill a southern gap, almost completing a protected bicycle network that would connect the Duwamish and Rainier Valleys to the Chief Sealth, Duwamish and Green River trails, and Mountains to Sound Greenway. Such a network would safely connect thousands of people to light rail, critical services, cultural events, and accessible corridors to enjoy recreational opportunities outside the city.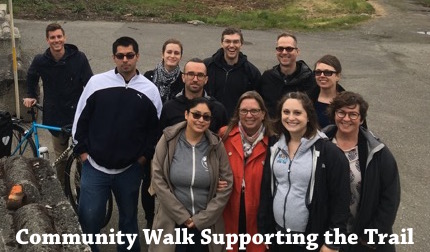 The Georgetown to South Park Trail Needs Your Help
The GTSP Trail is at a tipping point. Outreach and design are the next important steps, and with an October 19th deadline looming, the Duwamish Valley needs your voice and support to elevate this project as a priority for the City of Seattle's 2018 budget. Use the link below to sign a petition in support of the GTSP Trail and help make this shared-use path a reality for our local and regional walking and biking network. Additionally, please consider voicing your support directly by calling your representatives on the Seattle City Council. Thank you for your time, support, and voice.
Tell City Council you want to a trail between Georgetown and South Park!
Jamie Shairrick is a volunteer with Duwamish Valley Safe Streets.
Featured image: South Park Bridge, courtesy of King County.