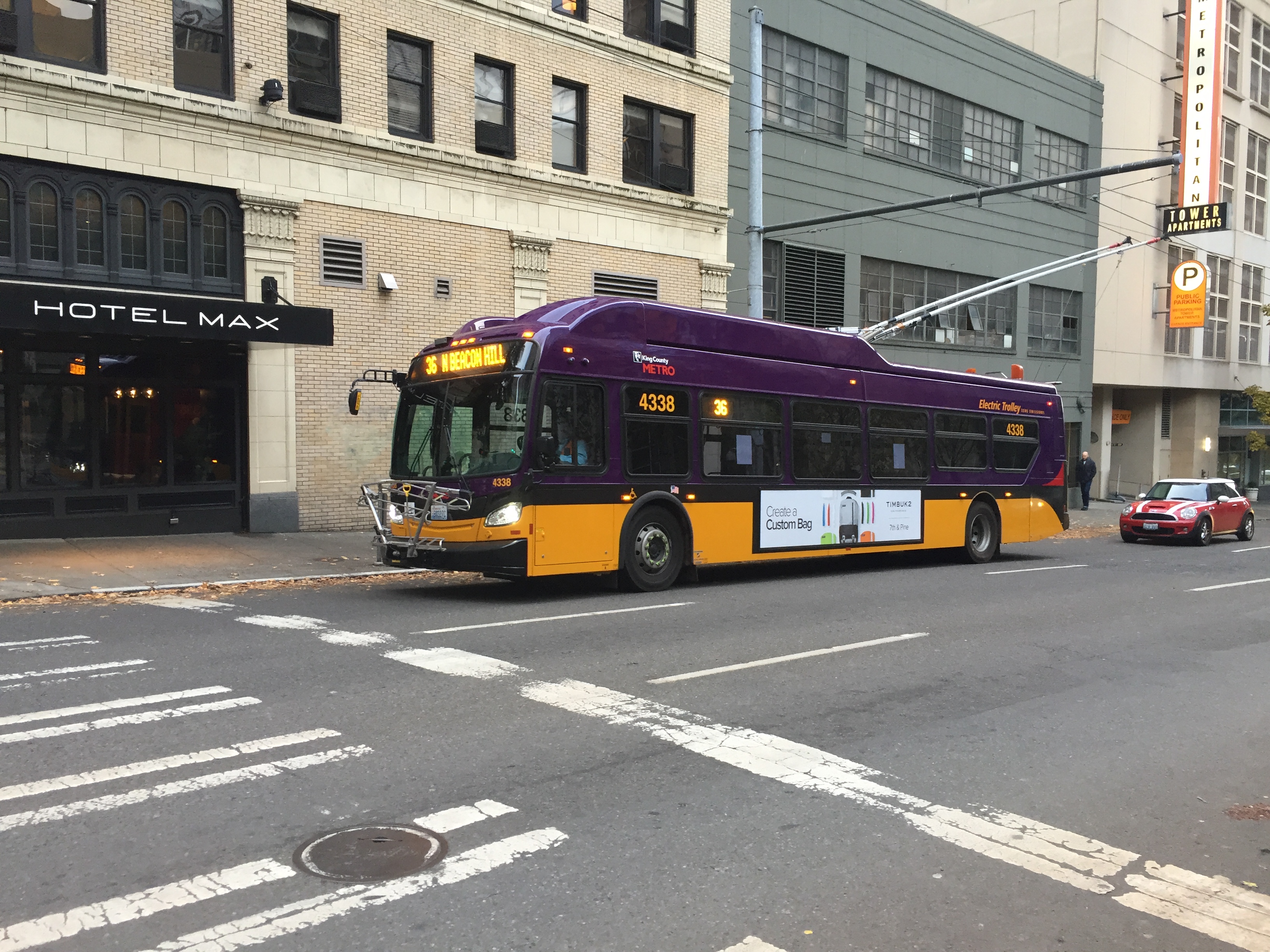 Fares on King County Metro Transit will change to a flat $2.75 next year. The Metropolitan King County Council adopted an ordinance on Monday authorizing fare changes. Metro billed the change as a way to simplify fares, but it's a mixed bag. Some riders will see their bus fares rise while others will get the benefit of significantly reduced fares. The fare policy change largely benefits riders who travel across another fare zone during peak weekday hours.
To understand how the fare change will impact riders, it's important to understand how fares are structured today.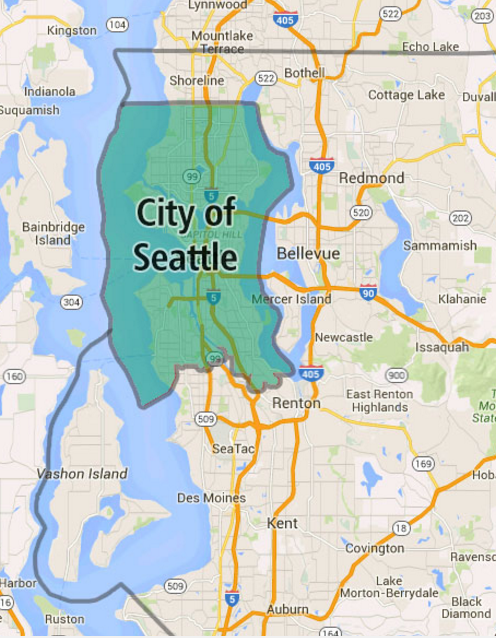 Metro charges a standard adult fare of $2.50 seven days a week during off-peak hours. During peak weekday hours, Metro charges different peak fare depending upon zone. A one-zone peak fare is $2.75 while a two-zone peak fare is $3.25. All areas within the City of Seattle are one zone and all areas in King County outside of Seattle are one zone. Trips that cross the Seattle city line are considered a two-zone trip. Peak fares generally apply to trips that operate between 6am and 9am and between 3pm and 6pm. Peak fares don't apply to other fare categories such as youth and seniors.
The new fare structure will simplify all standard adult fares to $2.75 beginning July 1, 2018. Metro's research shows that 32% of respondents to a March/April customer survey thought the fare structure was confusing. However, more than 13% of respondents indicated that they felt the $2.75 flat fare was inequitable and another 13% were skeptical of its fairness.
Metro projects that the new fare structure could increase total fare revenue by $2.3 million to $161.1 million in 2020. The agency also projected that under a no change scenario fare revenue would total $158.8 million. Those numbers are rosy, however, and assume that ridership growth continues. Metro's own modeling indicated that ridership will slightly decrease with the fare change, but agency staff think that the opposite might be true once riders realize the benefits of a simple fare structure.
For approximately a third of Metro riders, the fare change represents a fare hike. That could put some price-sensitive riders in a pinch. Katie Wilson, General Secretary of the Transit Riders Union (TRU), expressed concerns with the fare change proposal this summer. "TRU appreciates the effort to simplify the fare structure, and in light of the suburbanization of poverty it makes a lot of sense to do away with the higher two-zone fare," Wilson said. "We are, however, concerned with the impacts of the off-peak fare increase on riders who are above the ORCA LIFT eligibility threshold but still struggling with transportation and housing costs."
ORCA LIFT offers an option to lower-income riders to buy reduced fares and transit passes. Fares are set at $1.50. Households that make up to twice the Federal Poverty Guidelines are eligible for the program. To put that in perspective, the monthly income limit is $2,010 for a single individual whereas it's $4,100 for a family of four. That leaves out a lot of people who make at or below the minimum wage in Seattle.
For those relying on the current off-peak fare structure, costs could increase by 10%. Right now, a rider that loads a PugetPass for $2.50 fares on their ORCA card pays $90 monthly. A $2.75 fare means that those riders will need a PugetPass at the $2.75 fare value, which is $99 per month. Though that may only mean annual costs rise $108, the financial burden to price-sensitive riders should be obvious.
King County Executive Dow Constantine, however, praised the new fare structure highlighting its benefits for riders. "No more zones, no more peak or off-peak hours," he said. "Metro will have a single fare of $2.75, no matter the time or destination. This will make transit easier for everyone. For about two-thirds of Metro riders, a flat fare will mean paying the same price or 50 cents less than they do now."
The new fare structure will certainly streamline what riders pay. It will also make it cheaper for commuters coming in and out of Seattle during peak hours. But for a large share of riders, the change simply means that they will pay more for the same service they receive today. Going forward, King County should address the equity aspect of this fare structure change. One way could be increasing the eligibility threshold for ORCA LIFT. Another could be an absolute fare reduction for all fare categories. After all, farebox recovery is largely just an arbitrary target set by county policymakers, not one meant to be set in stone.

Stephen is a professional urban planner in Puget Sound with a passion for sustainable, livable, and diverse cities. He is especially interested in how policies, regulations, and programs can promote positive outcomes for communities. With stints in great cities like Bellingham and Cork, Stephen currently lives in Seattle. He primarily covers land use and transportation issues and has been with The Urbanist since 2014.