The saga of Civic Square will take a step closer to a conclusion at a second Early Design Guidance meeting with the Downtown Design Review Board tomorrow. James K.M. Cheng's curvy design rises 57 stories and provides a public plaza at ground level, as the Seattle City Council stipulated in the sale agreement. The latest plan calls for 520 apartments, ground-level retail, and 640 parking stalls.
The design review meeting will happen from 5:30pm to 8:30pm January 2nd at Room L280 in Seattle City Hall. Comments can be submitted in advance online.
Civic Square History
The coveted site is across from City Hall and kitty-corner from Columbia Tower, Seattle's tallest building at 933 feet. An even taller skyscraper could be a neighbor if Crescent Development follows through on plans to build a super-tall tower at a Fourth and Columbia site currently occupied by two parking garages, which the developer purchased for $48.75 million in 2015. Tantalizingly, Civic Square has remained a gaping hole in the ground since 2005, when the 14-story Public Safety Building was demolished.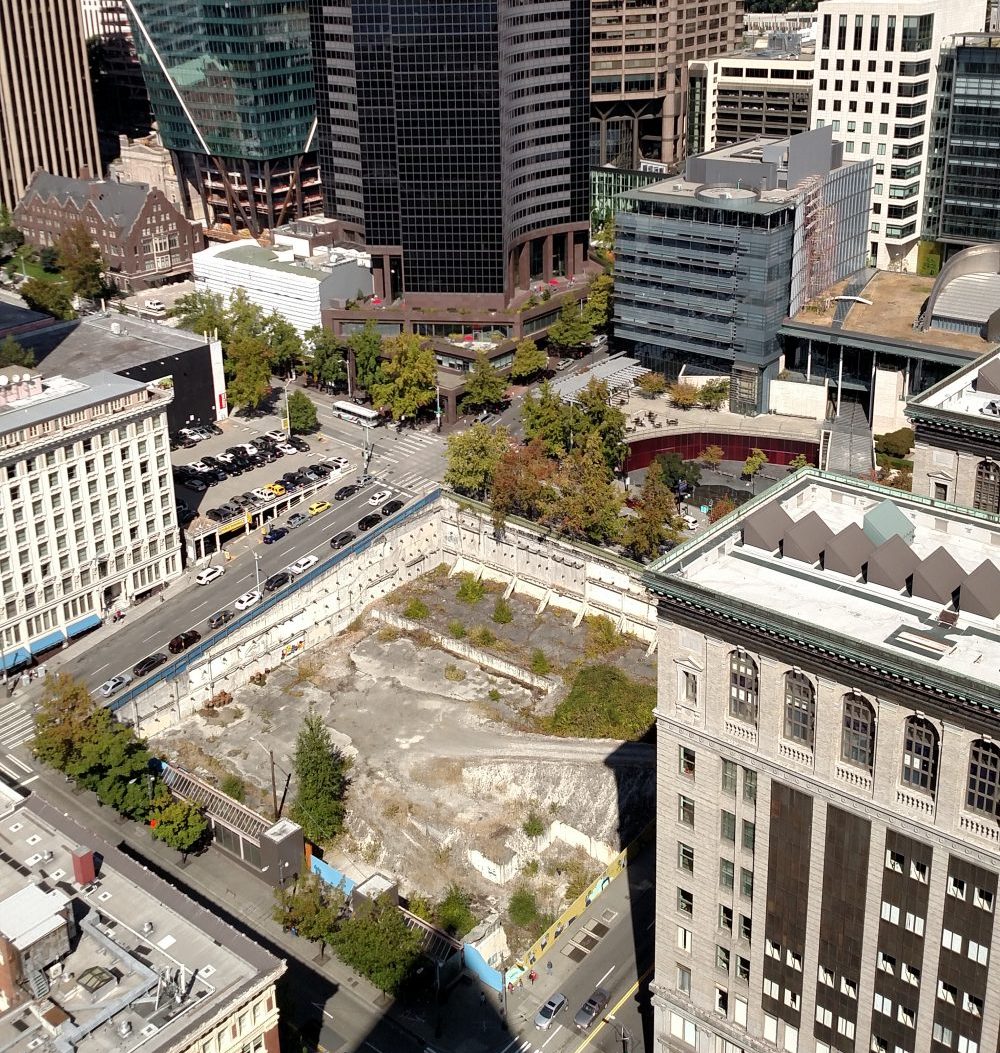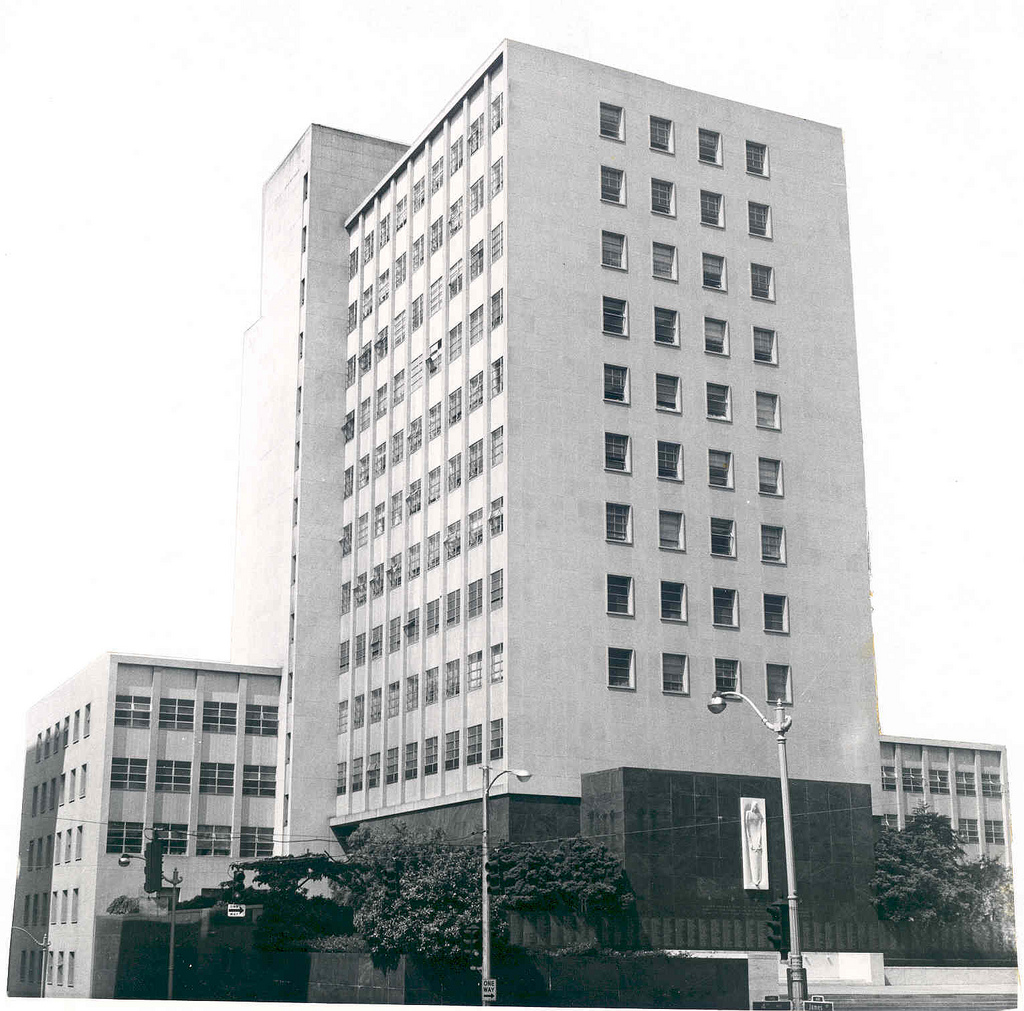 The site was first to be redeveloped as a 40-story office building, but the recession hit in 2008, drying up financing, and former developer, Triad Development, shelved the project. Things didn't go smoothly when they tried to revive it. In addition to delays with financing and approvals, a Triad executive appeared to blackmail two-time Seattle City Council candidate Jon Grant, which pushed the City to find a new developer. British Columbian firm Bosa Development won the bid, paying $16 million.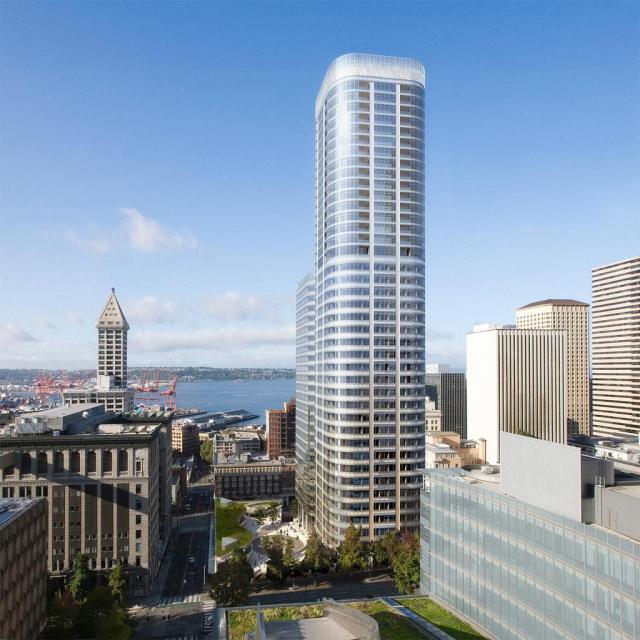 Cheng's Design
The latest design from James K.M. Cheng is more refined than Triad's utilitarian tower. Renderings indicate the curved tower will be draped in hanging vegetation and crowned with rooftop trees, all of which gives the tower a warmer feeling than its minimalist predecessor. Retail will be focused on the Cherry Street side, as will vehicular access for the underground parking garage, which is planned for 640 stalls–although the developer may scale back if pressed to do so in design review. 640 parking stalls for 520 apartments is much too high a ratio for Downtown Seattle, especially on a block with a light rail entrance.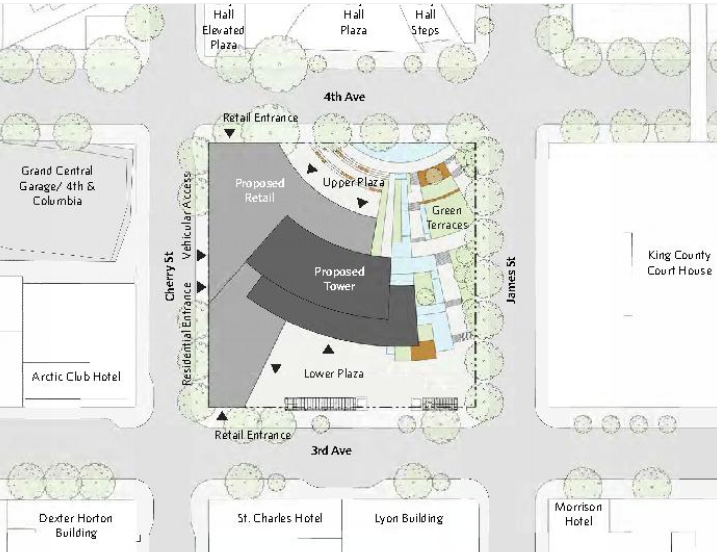 Architects pledge to work with Sound Transit to beautify the Pioneer Square Station entrance on the block, which are rather homely today. The lower plaza extends from the station entrances on Third Ave. Green terraces help make the climb up James St more scenic and connect to the upper plaza, which mirrors the City Hall Plaza across the street.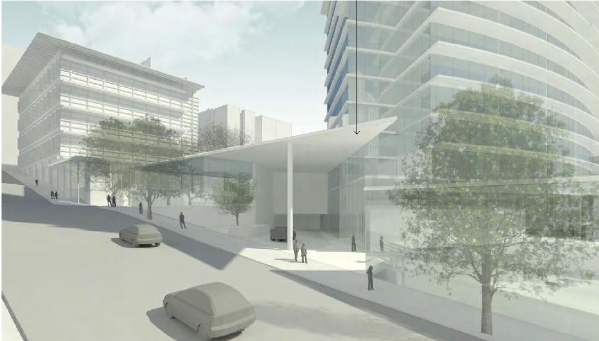 At the first early design guidance meeting, the review board pushed the applicant to rethink a drive court with sunken entrances to reduce the impact of parking entrance on the public realm and improve the quality of the public plaza. The new entrance design is flush with sidewalk and screened by a large canopy. With all vehicular access focused at Cherry Street entrance, the public plaza on the James Street side is unencumbered and dedicated to pedestrians.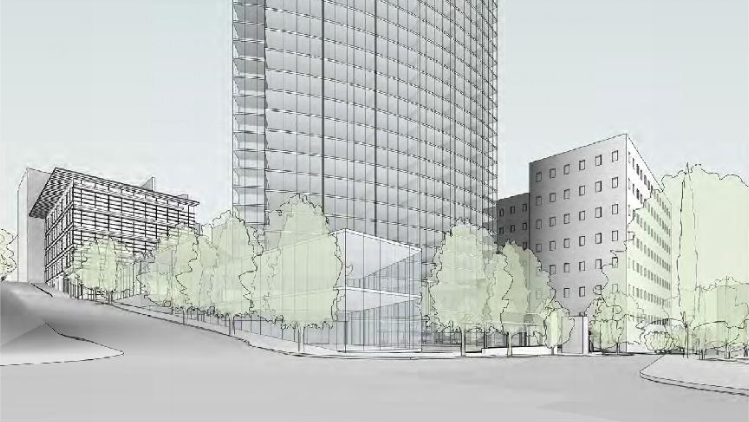 It's not yet clear what will be done to improve Pioneer Square Station access on Third Avenue, but plans seem to indicate trees and more open space to make the entrances more welcoming. Some wayfinding wouldn't hurt either, and we can dream about larger escalators than the weird narrow one that exists today–although that's probably beyond the scope of this project.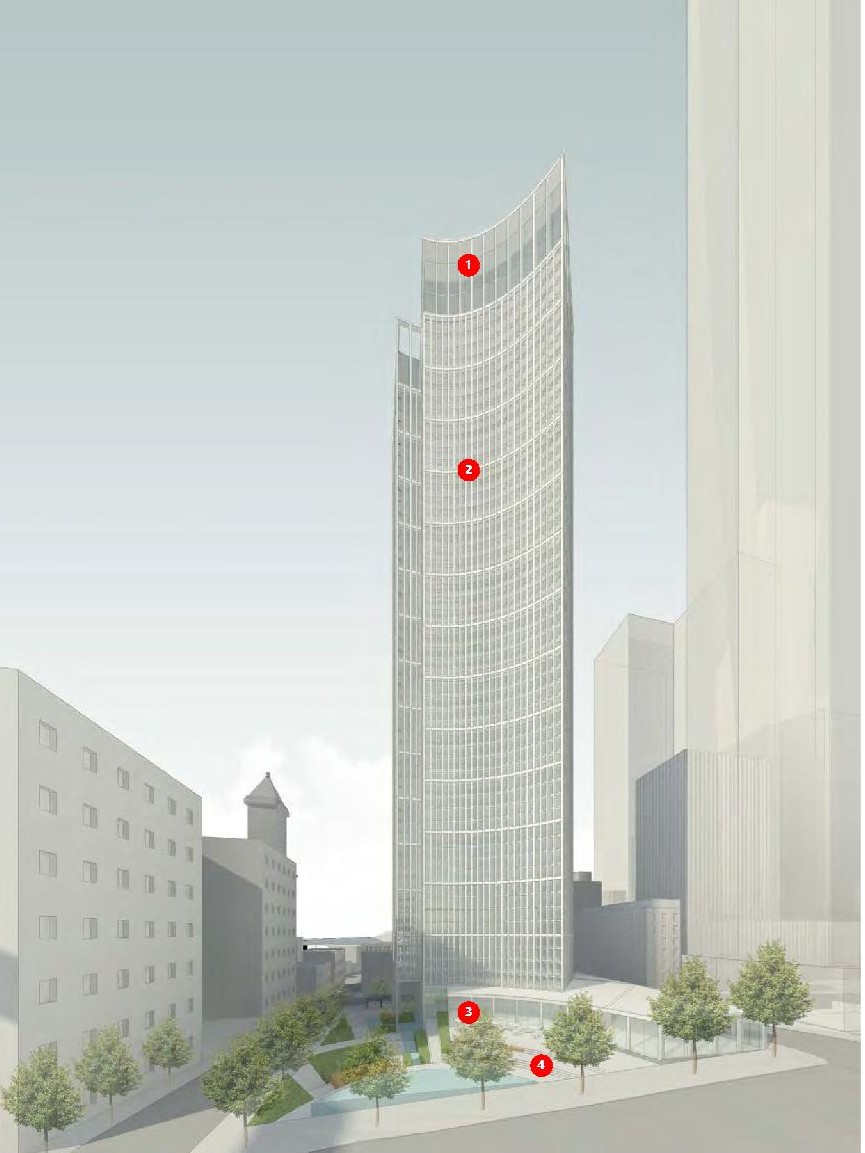 Especially considering it's replacing an empty pit, it's hard not to be excited for this addition to Downtown Seattle, creating 520 homes. The half-acre park will help address a shortage of park space Downtown. Additionally, the developer will pay $5.7 million into the City's affordable housing fund via the Mandatory Housing Affordability program.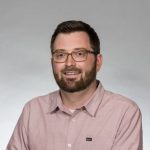 Doug Trumm is the executive director of The Urbanist. An Urbanist writer since 2015, he dreams of pedestrianizing streets, blanketing the city in bus lanes, and unleashing a mass timber building spree to end the affordable housing shortage and avert our coming climate catastrophe. He graduated from the Evans School of Public Policy and Governance at the University of Washington. He lives in East Fremont and loves to explore the city on his bike.