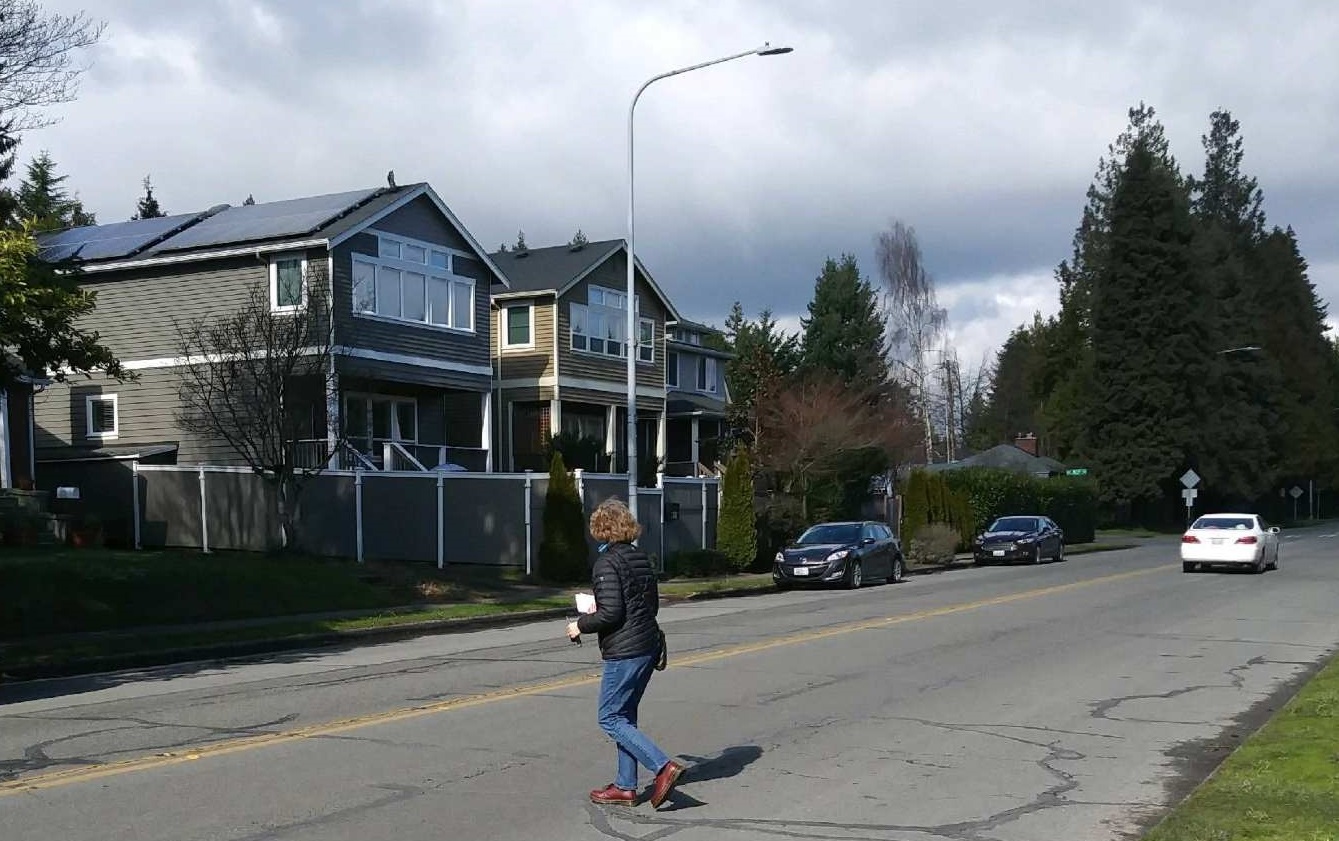 As someone who walks, jogs, bicycles, and drives 35th Avenue NE every day, I support the safety improvements the Seattle Department of Transportation (SDOT) has proposed because 35th is not safe for anyone–not drivers, not pedestrians, not cyclists, not children, not the elderly, not the community.
When I jog 35th, I always encounter scary situations. Most recently, I had a woman pull out of her driveway and not realize I was there until she heard me pounding on her hood. A few days before, a van turned into me while I was in a crosswalk. And it's no different when I walk my dogs. I've counted numerous times–it usually takes six cars to pass before one stops when you wait at a marked crosswalk. The other day, I stopped for pedestrians by the library and not only did three cars go by in the southbound lane, but a car veered around me to keep going, nearly hitting two people. This happens all the time.
Cycling along 35th is equally dangerous. A few weeks ago, a car ripped out of the bank parking lot on NE 65th St and nearly hit a cyclist. I recently helped a cyclist who had crashed in front of Starbucks when someone opened a car door without looking. It's so unsafe and it shouldn't be.
Now, for those who say cyclists have no business on 35th Avenue NE because of how close the Burke-Gilman Trail is or the designated bicycle route on 39th Avenue NE: that's absurd. I use 35th when I ride to work because the trail is actually the opposite way. And expecting cyclists to ride along 39th and then, pedal up a steep hill for four blocks just so they can run an errand is a ridiculous. How does it make logical sense to expect cyclists to add mileage to their trip so a person in a car doesn't have to? And, if I have to run multiple errands, am I expected to ride up to 35th, then ride back down to 39th, pedal a few blocks, and then ride back up?
Then, you have the people who say there's no need for a bicycle lane because there's never cyclists on 35th. Stand out on the street during rush hour. During the warmer months, my wife and I put the dogs in a carriage and ride them all over, including our own neighborhood. We should be able to safely travel on our bikes without being forced to ride on only certain sidestreets or the trail – especially since 35th Avenue is where all the businesses are.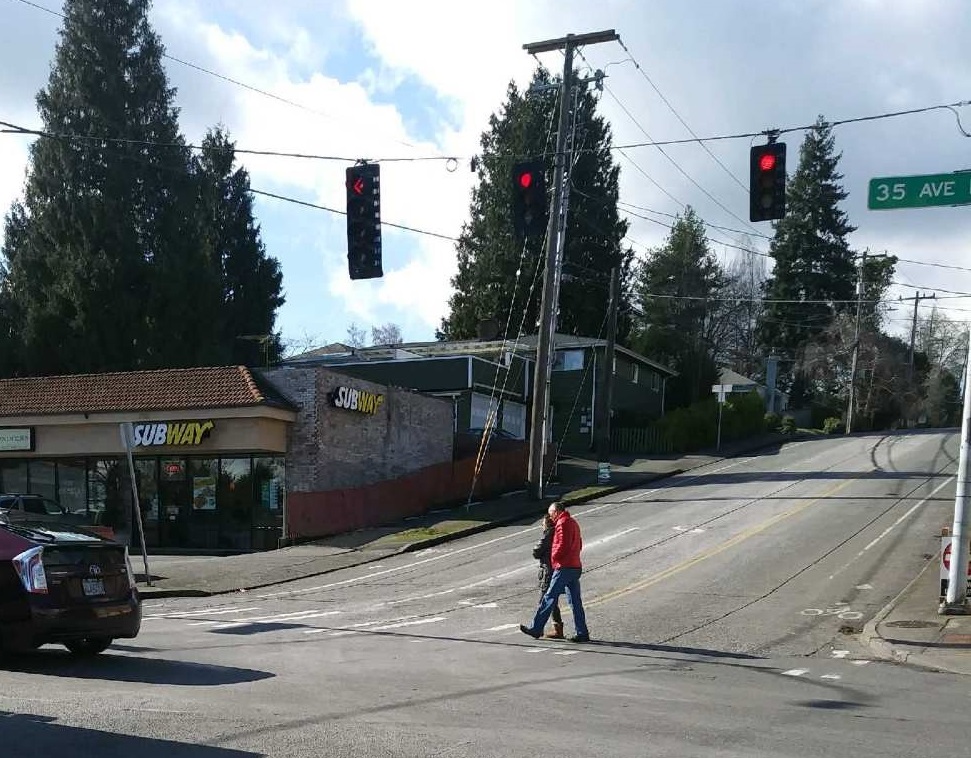 And for those who say the changes will cause too much congestion (including on side streets)… we cannot build our way out of congestion. No matter what the Seattle Department of Transportation (SDOT) does, our roads cannot handle the number of cars on them. 35th is congested and will only get worse, unless we get more people out of their cars (every cyclist is one less car.). SDOT knows this, so they have developed plans to promote cycling, public transit and carpooling. Unfortunately, my fellow citizens keep voting down money for public transit (trust me, I've gone door-to-door for several initiatives).
And that's the other thing that bothers me about all of my neighbors adamantly opposing this plan. SDOT has attended several neighborhood functions. A few years ago, my wife and I stood in line to see plans for 35th, and not a single person before or after us agreed to sign up for SDOT's survey or to be on their list for the project.
One gentleman on the opposition's fundraiser page openly brags about thwarting improvements to 65th. He either doesn't know or doesn't care that a cyclist was killed by a car on 65th a few years ago. That opposition group didn't think there was a need for safety improvements either.
When I went to the public meeting about the safety improvements, I heard a lot of people complaining, but I also met a young man who lives on 35th. He doesn't own a car and has to walk, bike or bus to the university, and he strongly feels 35th is unsafe—he feels strongly enough to show up. I also met a woman who lives in an apartment on 35th who cannot afford a car and so, twice a week, she walks to the Safeway on NE 75th St to shop. She pushes a stroller to carry her groceries. She too doesn't think 35th is safe. These people live in our neighborhood too and they should be able to get to the store, get to work, get to school, get wherever safely.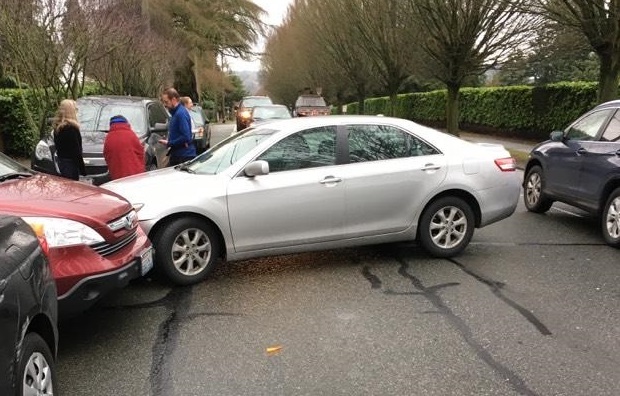 And so, here's my challenge… Anyone opposed to safety improvements on 35th, walk they length of it. For the braver, ride a bike down 35th. Then, come back and tell me how you feel about it. Because here's the deal–my life, my safety should not be trumped by your ability to park really close to wherever you are going. My safety and the safety of my fellow neighbors should be the most important thing to all of us. And that should not mean I cannot use 35th unless I drive. It should not mean if I want to be safe, I cannot walk, bike or jog on 35th. It should not mean in order to run errands, visit friends and family, or go out for dinner with a bike, I need to zigzag all over the neighborhood.
Northeast Seattle neighbors have been circulating a petition in support of 35th Avenue NE safety improvements for those interested in taking action to help the cause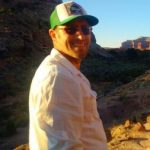 Chris Priest is a writer and community advocate who lives in northeast Seattle. Chris is a founding member of Safe 35th--a community-based group focused on bringing planned and agreed upon safety improvements to 35th Avenue NE in the Wedgwood, Ravenna and Bryant neighborhoods. He is a frequent cyclist, runner, transit rider, and walker who believes safe, inclusive modes of transportation are the way of the future.