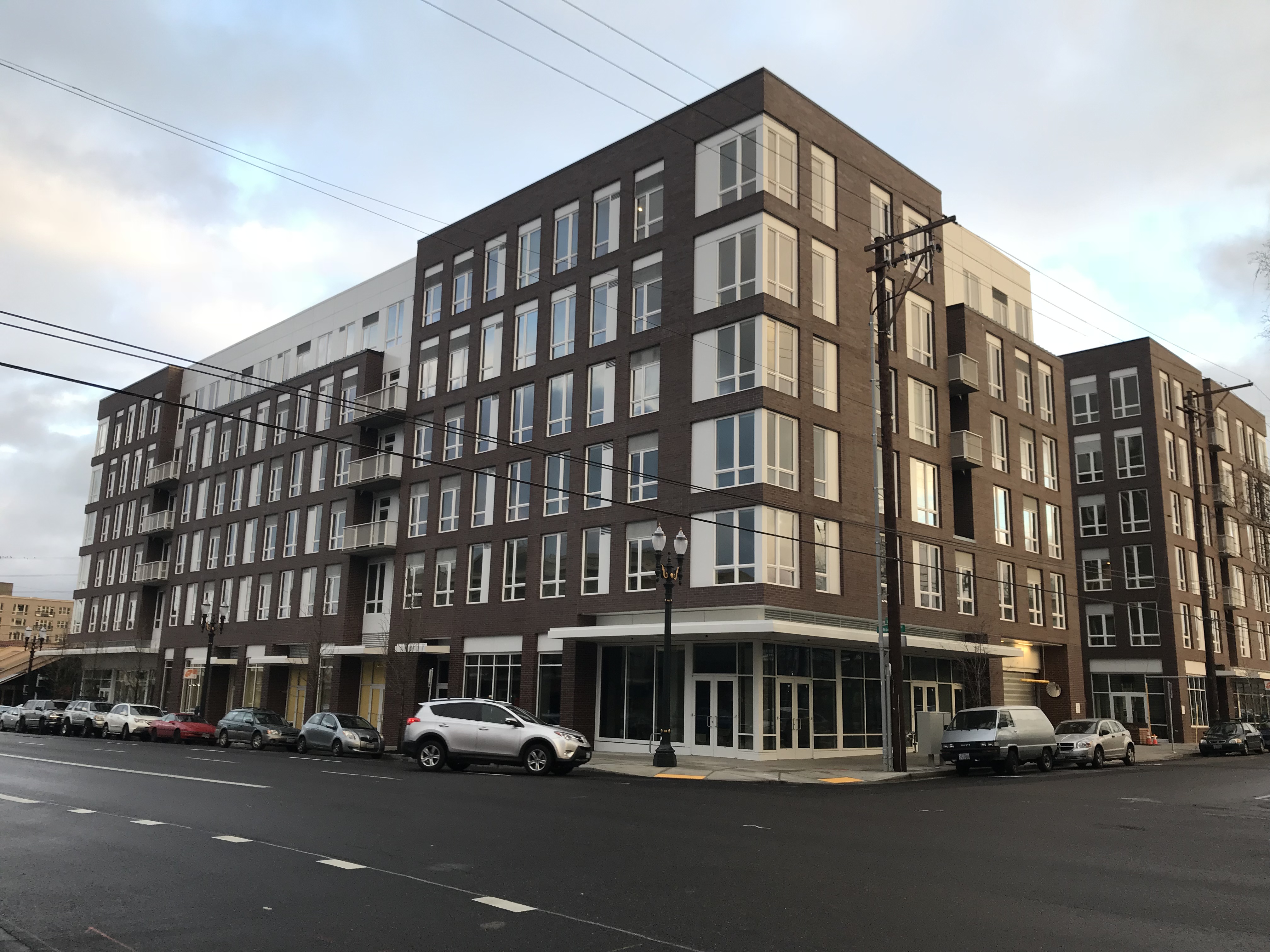 Housing policy was a big issue during the 2018 legislative session in Olympia. Washington legislators considered dozens of housing-related bills, including bills to end to the state's ban on residential rent regulation, require additional notice time to terminate a tenant's lease agreement, and create a property tax exemption for voluntary preservation of existing affordable housing units. Those bills didn't make it out of the legislature this year. Many others did, however, including the following:
Senate Bill 5450 directs the State Building Code Council to adopt rules for the use of cross-laminated timber products in residential and commercial development. The direction is general by not prescribing any specific methods, but adoption of such rules will need to be a consideration in promulgating building standards for the state.
House Bill 1085 allows cities and counties to eliminate or reduce minimum floor space requirements for detached single-family homes. The State Building Code Council prescribes minimums. For instance, the state-adopted 2015 version of the International Residential Code prescribes a minimum of 70 square feet and no dimension less than 7 feet wide for habitable bedrooms.
House Bill 2015 allows the Washington State Convention Center (WSCC) to apply the King County lodging tax (7% in Seattle, 2.8% elsewhere in the county, in addition to state and local sales and use taxes) on all lodging uses, including hotels and motels with fewer than 60 units, except in four instances. The tax won't be applicable to lodging uses in a town with less than 300 residents, any hostels, or lodging uses associated with University of Washington Medicine. The tax will also apply to short-term vacation rentals, except in Seattle where a tax was recently imposed. Seattle is allowed to repeal its short-term vacation rental tax and defer to the Washington State Convention Center to impose a tax instead. In exchange for this, the tax collected in the city would be distributed back to the city in full and must be used for the Equitable Development Initiative and affordable housing programs program. King County is also eligible to receive additional funding under the expanded lodging tax. Seemingly this bill closes a funding gap for the WSCC Addition making it full steam ahead for the $1.6 billion-dollar project and its $83 million in public benefits.
By and large, these bills represent positive housing policy changes. Many other worthy bills didn't make the cut, but there's always next year.
Cutoff Deadline for State Housing, Transportation, and Environmental Bills Fast Approaching

Stephen is a professional urban planner in Puget Sound with a passion for sustainable, livable, and diverse cities. He is especially interested in how policies, regulations, and programs can promote positive outcomes for communities. With stints in great cities like Bellingham and Cork, Stephen currently lives in Seattle. He primarily covers land use and transportation issues and has been with The Urbanist since 2014.