Yesterday King County Superior Court Judge Suzanne Parisien issued a ruling striking down the first-in-time law regulating rental properties within the city of Seattle. The case will likely be appealed.
The first-in-time rule had required landlords to rent to the first qualified tenant to apply for an opening. The Seattle City Council passed the law in 2016 intending to prevent bias from creeping into leasing practices–with the backing of groups like Washington CAN and the Tenants Union of Washington. The council exempted shared housing, backyard cottages, and granny flats from the rule, citing the risk of sexual violence possible in the landlord-tenant relationship. The rule was a part of a larger package of protections dubbed the tenants' bill of rights.
The Rental Housing Association (RHA) of Washington filed an amicus brief in support of the plaintiffs–a group of real estate professionals and landlords including CNA Apartments, Marilyn Yim, Kelly Lyles, and Beth Bylund. The RHA argued the first-in-time rule violated landlords' free speech, due process, and property rights, amounting to a taking without compensation.
Judge Parisien was convinced and said she was bounded by precedent set in Manufactured Housing Communities vs State, namely that "a taking is not for public use just because it offers a 'public benefit.'"
At the earlier hearing Judge Parisien disclosed she owned a rental property herself and liked the opportunity for a "gut check" of perspective tenants.
The RHA said it recommends clients voluntarily follow first-in-time practices to avoid accusations of discrimination. The RHA and its clients bristled, however, at being required to follow its own advice.
Stay tuned for the likely appeal.
Correction: An earlier version of this article incorrectly stated the Seattle City Council exempted owner-occupied duplexes and triplexes from the first-in-time rule. Only accessory dwelling units and shared housing were exempted in the final version.
The title image of the King County Courthouse is by Evan Didier via Flickr. 
Seattle Imposes One-Year Moratorium on Rental Housing Bidding Platforms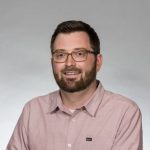 Doug Trumm is publisher of The Urbanist. An Urbanist writer since 2015, he dreams of pedestrianizing streets, blanketing the city in bus lanes, and unleashing a mass timber building spree to end the affordable housing shortage and avert our coming climate catastrophe. He graduated from the Evans School of Public Policy and Governance at the University of Washington in 2019. He lives in East Fremont and loves to explore the city on his bike.