The standoff last week between Amazon and the City of Seattle should leave the 20 cities vying for Amazon's second headquarters with no illusions about what kind of civic partner Amazon will be. Seattle is proposing to dedicate an additional $75 million per year towards affordable housing, paid for by a payroll tax on large businesses. In a warning shot to Seattle and Amazon's many suitors, Amazon halted planning for its latest office tower pending city council's vote on the plan.
As in other technology hubs, Seattle's twin crises of declining housing affordability and rising homelessness are pervasive in daily life. Over the last five years, the number of homes affordable to low-income families has declined by almost half, leaving 23,000 low-income Seattle households in the precarious position of paying over half their income towards rent.
Meanwhile, Amazon has grown to employ over 45,000 people in Seattle, mostly high-earners that can out-bid their neighbors for housing. Washington State's regressive tax system, with no income or capital gains tax on the wealthy, has failed to harness the benefits of this boom for broader public good. If passed, the payroll tax could be transformative, allowing Seattle to double its yearly production of supportive, deeply affordable housing.
The tax would cost Amazon $20 million per year. Amazon CEO Jeff Bezos just last week discussed putting $1 billion a year—50 times the yearly cost of the City's proposed tax—into private space exploration. He couldn't see any other good use for his massive fortune, saying, "the only way that I can see to deploy this much financial resource is by converting my Amazon winnings into space travel. That is basically it." Equitable development and the fate of 4,000 Seattleites currently living on the streets seem not to have made the cut.
At Seattle Tech 4 Housing, our membership includes many Amazon employees, and they're proud of the company and their work. We're not anti-business or anti-Amazon. But we believe that the tech industry has a responsibility to help mitigate the stress it has put on our inadequate housing supply.
Ultimately, the housing crisis needs to be addressed with policy reform. Seattle must change its outdated land use rules that virtually guarantee a housing shortage and its tax laws that leave the poor disproportionately tax burdened and affordable housing underfunded. Amazon is throwing its weight against these reforms. Before cities welcome Amazon with open arms, Amazon should show in its own hometown that its part of the solution, not part of the problem.
Contact information for Seattle City Councilmembers is below:
Lisa Herbold, District 1
206-684-8803 lisa.herbold@seattle.gov
Bruce Harrell, District 2
206-684-8804 bruce.harrell@seattle.gov
Kshama Sawant, District 3
206-684-8016 kshama.sawant@seattle.gov
Rob Johnson, District 4
206-684-8808 rob.johnson@seattle.gov
Debra Juarez, District 5
206-684-8805 debra.juarez@seattle.gov
Sally Bagshaw, District 7
206-684-8801 sally.bagshaw@seattle.gov
Mike O'Brien, District 6
206-884-8800 mike.obrien@seattle.gov
Teresa Mosqueda, Position 8
206-684-8806 teresa.mosqueda@seattle.gov
Lorena Gonzalez, Position 9
206-684-8802 lorena.gonzalez@seattle.gov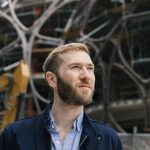 Ethan is the founder and lead organizer for Seattle Tech 4 Housing, a grassroots education and advocacy group fighting for progressive housing reform. Seattle Tech 4 Housing was founded on the principals that the tech boom can and should benefit every Seattle resident; that abundant and affordable housing is the foundation of an equitable city; and that the tech community in particular has a responsibility to fight for solutions. Ethan is also the founder of Seattle in Progress, a real estate tech consultancy and website for tracking construction in Seattle.