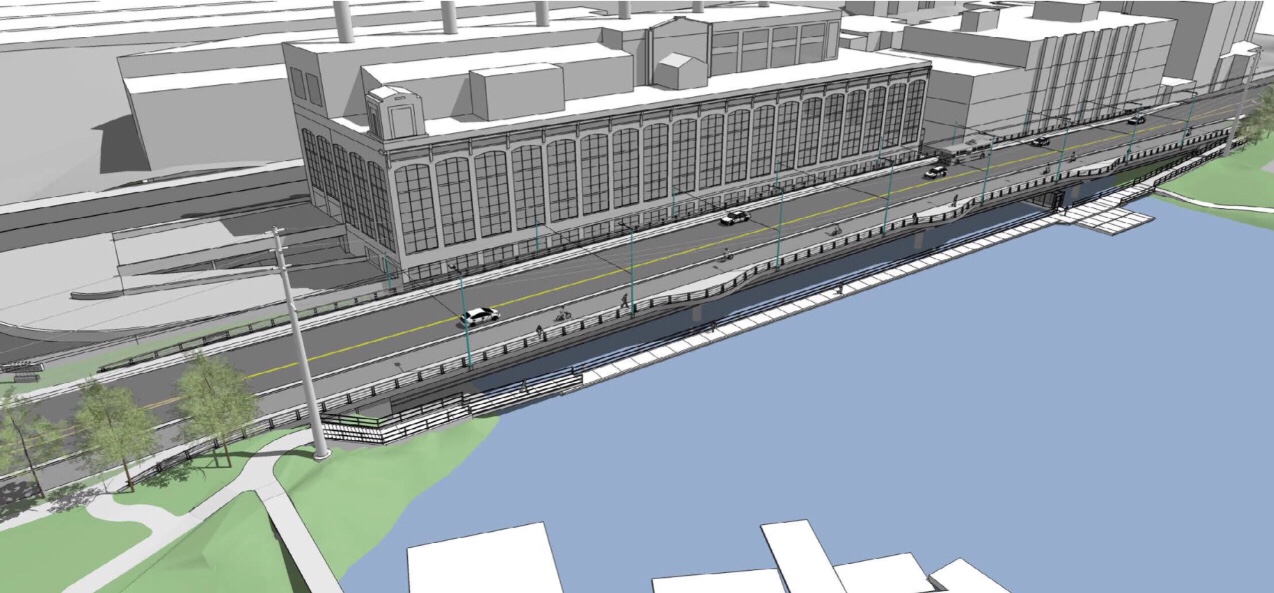 On Monday, the Seattle City Council is poised to approve several small property acquisitions to facilitate the Fairview Ave N bridge replacement. This is one of the last hurdles for green-lighting the project. The bridge is deemed to be structurally deficient and seismically vulnerable and happens to be the last major bridge built of timber in the city with portions that are older than 65 years.
The bridge replacement is a key citywide project given that Fairview Ave N is a primary north-south artery connecting communities like South Lake Union, Eastlake, and University District. The bridge will close early next year for demolition and rebuilding. Reopening of the bridge is anticipated in early 2020.
The long-term closure will be particularly acute for people on foot, bike, and bus. The Cheshiahud Lake Union Loop and electric trolleybuses both directly through the bridge. Bridge replacement will take about a year, meaning that a long-term detour will be put in place.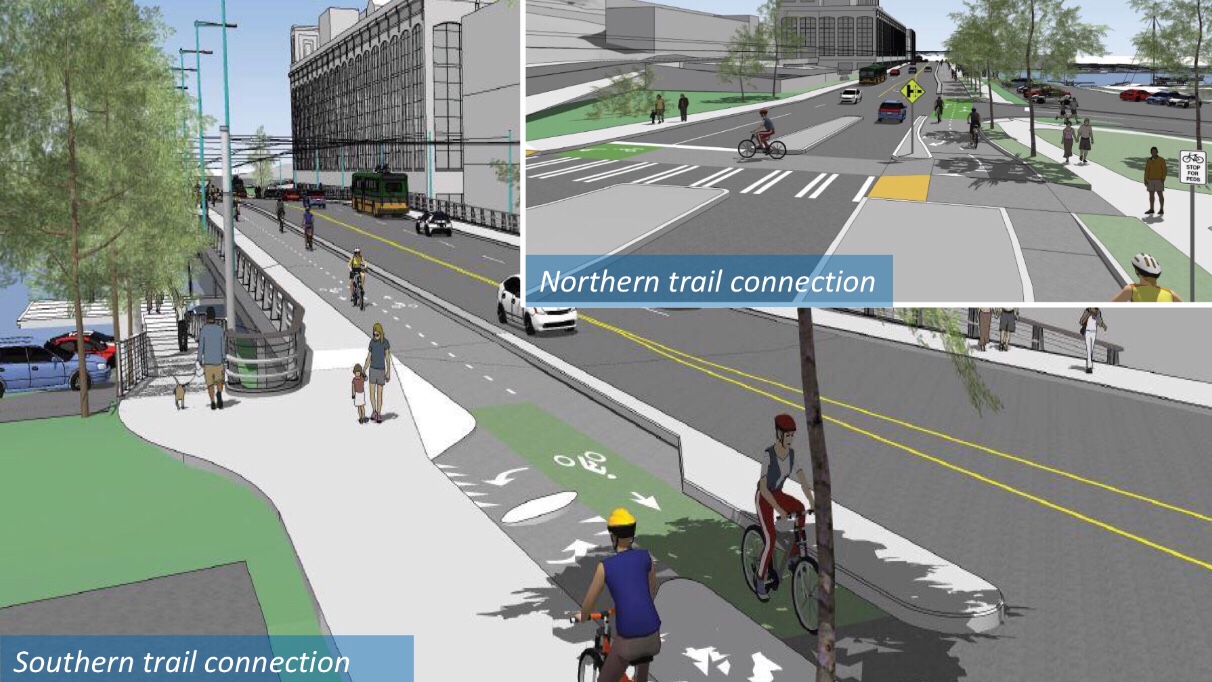 Bridge replacement will restore an existing sidewalk to the bridge and a water-level trail. Bike and pedestrian facilities will actually see improvements over the status quo. A new sidewalk will be installed on the west side of the street with three viewpoint areas extended over the water. Both sidewalks will be eight feet wide. In addition, the Seattle Department of Transportation (SDOT) will install a 12-foot wide protected bike lane on the west side of the street. This will help feed people on bikes directly onto the trail.
Right now, there is a very limited and barely separated bike lane on the west side of the bridge. People biking northbound often mingle with pedestrians on the sidewalk, opting to avoid the street. So the bridge replacement should be a welcomed change for most people walking and biking.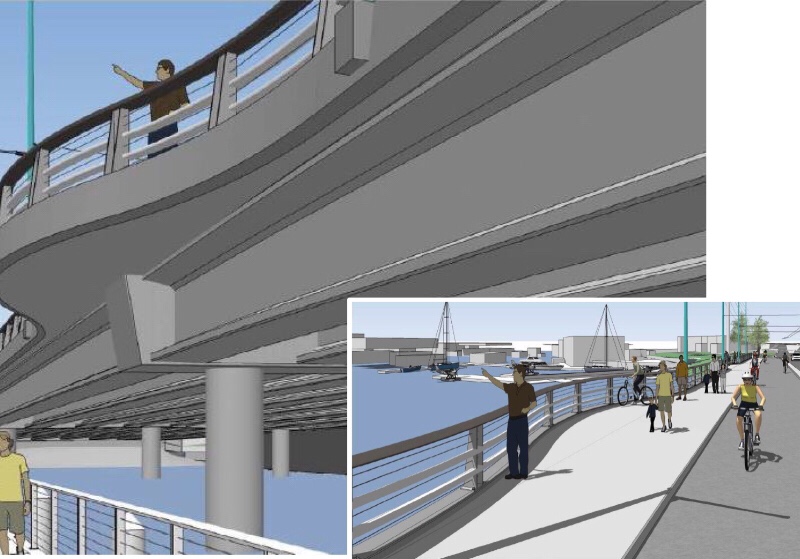 Two months prior to bridge closure, SDOT will work on preparation for detours. General traffic will be rerouted to Eastlake Ave E. SDOT plans to help people on foot and bike, and some local traffic, by using Aloha St which connects Eastlake Ave E and Fairview Ave N. A new traffic signal will be installed at Aloha St and Eastlake Ave E to facilitate left turns to Eastlake Ave E and generally control traffic. Signal timing adjustments will also be made to the intersection of Aloha St and Fairview Ave N and the traffic circle on Aloha St will be replaced with a raised intersection.

Stephen is a professional urban planner in Puget Sound with a passion for sustainable, livable, and diverse cities. He is especially interested in how policies, regulations, and programs can promote positive outcomes for communities. With stints in great cities like Bellingham and Cork, Stephen currently lives in Seattle. He primarily covers land use and transportation issues and has been with The Urbanist since 2014.