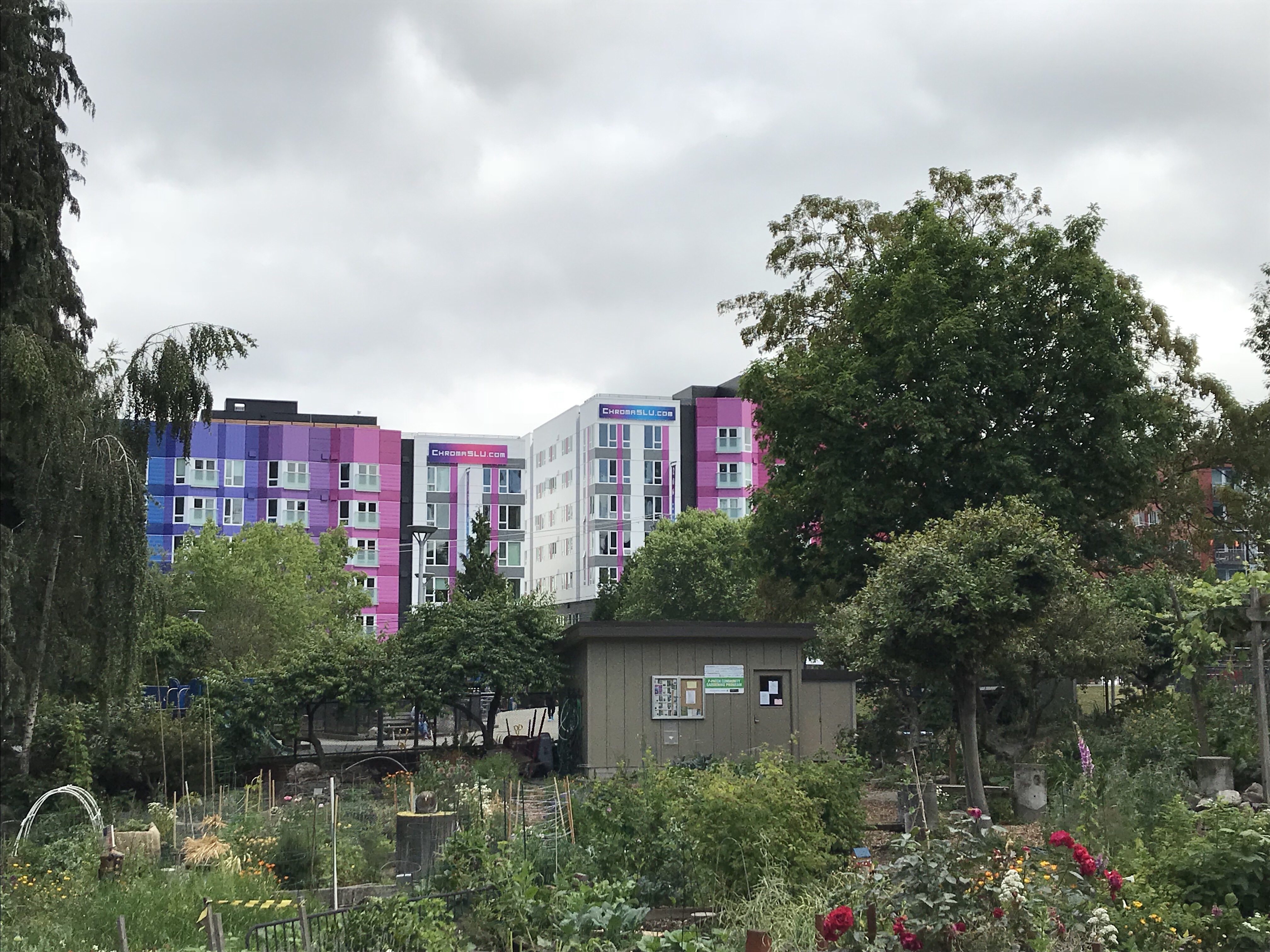 New population estimates for 2018 have been released by the Washington State Office of Financial Management (OFM). The estimates differ from the annual census projections released last month ($), which date from July last year. OMF's estimates are more current and look at population as of April this year.
The latest figures show Seattle topping 730,700 residents for the first time ever, growing 16,700 (2.34% growth) year-over-year, a considerably slower pace than the same timeframe a year prior of 26,900 (3.92% growth). It also happens to be slower than the July 2016-July 2017 period where the United States Census Bureau projected 17,500 new residents. However, if the overall trend continues, Seattle should be on pace to break 750,000 residents around this time next year.
Taking a wider lens, the state grew by 117,270 (1.60% growth) residents to 7,427,570. That rate was a little slower than the one-year period from April 2016 to April 2017 when the state added 126,000 (1.76% growth) residents. The data shows that growth in unincorporated areas–often rural areas–slowed significantly over the same period from 1.61% to 1.31% when cities only took a small step back in growth rates from 1.84% to 1.76%. However, counties like Pierce and Snohomish have major unincorporated pockets designated for urban-level growth and development. The data from the counties suggests most of the unincorporated growth is taking place within Urban Growth Areas as intended by the state's Growth Management Act, rather than rural areas.
In comparing the three largest Puget Sound counties, King County continues to absorb much of the regional growth. The county drew a net increase of 36,500 (1.69% growth) residents to top 2,190,200 (about 29.5% of all state residents). The pace of growth was a bit slower than the prior one-year time period which added 48,600 (2.31% growth) residents.
Snohomish County followed further behind in the growth race. For the first time, the county crossed the 800,000 mark topping 805,120 by adding 15,720 (1.99% growth) residents. Incorporated cities just slightly edged out unincorporated areas by adding 7,965 residents compared to 7,755 new residents in unincorporated areas. This reverses a long-standing trend of the county's unincorporated areas growing faster. Leading the way for this trend was Everett and Lynnwood, which added 1,400 (1.28% growth) and 1,310 (3.55% growth) respectively. The latter, Lynnwood, is particularly notable given that the city had been posting anemic population gains for years until the April 2016-April 2017 period when it grew by a meager 360 (0.98% growth) residents. The combination of extreme congestion and anticipation of light rail presumably are the primary causes for the burst of growth.
Pierce County was a bit more on auto-pilot with 12,820 (1.49% growth) additional residents, bringing the county total to 872,220. Tacoma saw the biggest population growth of any city in the county rising to 209,100, an increase of 1,000 (0.48% growth) residents. This is a new high watermark for the revitalizing "City of Destiny," but the city lagged greatly behind the burgeoning suburbs compared to its peer city, Seattle. 
A notable nugget in the data set, too, is that King County posted essentially no change in growth for unincorporated areas (a minor increase of 180 residents was experienced), suggesting that land use planning policies are having a profound impact on directing residential growth away from rural, agricultural, and resource areas (the county has very little remaining urban unincorporated areas). In fact, it's highly likely that rural areas of the county saw an overall decline in population while urban unincorporated areas like White Center and Fairwood grew. Past estimates in recent years have shown minor growth fluctuations and even heavy population losses for unincorporated areas as annexations have ramped up.
Collectively, the data shows that Washington and the Puget Sound is growing, but is the growth machine beginning to peter out? Other trends seem to point to a general slow down–and perhaps indicate we will soon hit the wall of an economic recession.
Blasting Past 700,000: Seattle Gained 20,847 People In One Year

Stephen is a professional urban planner in Puget Sound with a passion for sustainable, livable, and diverse cities. He is especially interested in how policies, regulations, and programs can promote positive outcomes for communities. With stints in great cities like Bellingham and Cork, Stephen currently lives in Seattle. He primarily covers land use and transportation issues and has been with The Urbanist since 2014.