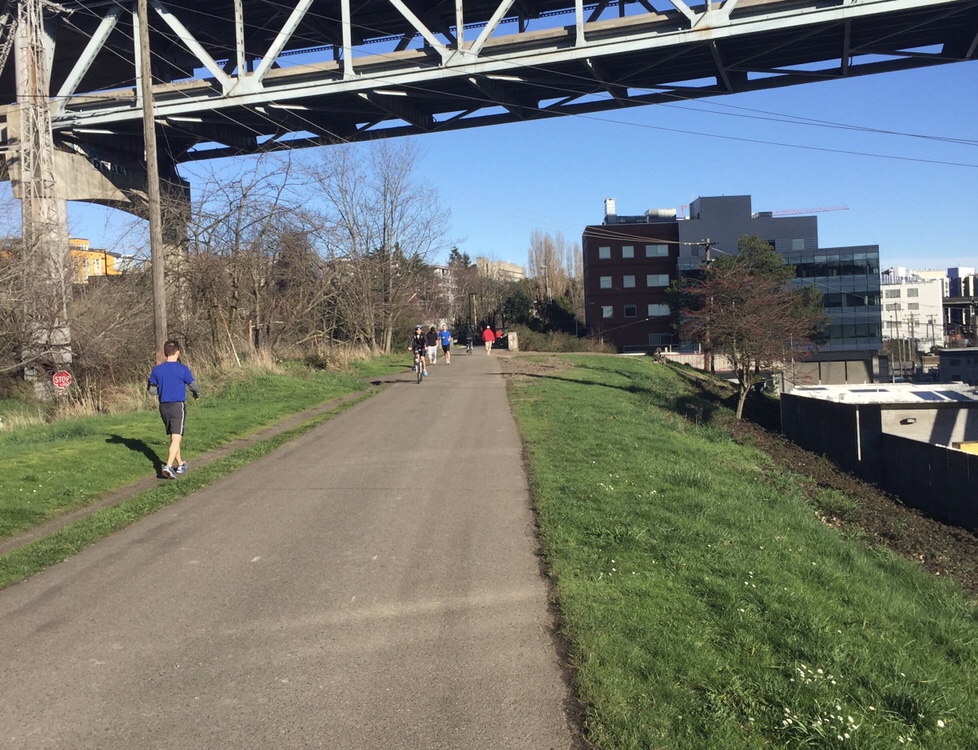 Trial speed regulations will come to several Seattle trails in August. On Thursday evening, a proposal by Seattle Parks and Recreation (SPR) was unanimously passed by the Seattle Board of Park Commissioners. The regulations are primarily focused on electric-assist bikes (e-bike), but will affect all bike riders on select trails. Seattle Parks and Recreation (SPR) circulated a proposal for a pilot program in response to changes in state law this year that affect when and where e-bikes are allowed to operate in the state. SPR proposed setting a speed limit of 15 mph for all bike riders and allow Class 1 and Class 2 e-bikes on certain trails. The regulations will apply to a total of five trails:
Burke-Gilman Trail;
Elliott Bay Trail;
Duwamish Trail;
Mountains to Sound Trail; and
Melrose Connector Trail.
This pilot program will, in essence, target key trails in many geographic areas of the city advancing equity objectives. As another key piece to the proposal, SPR will include an education and outreach campaign to promote safe biking habits and trail use.
SPR plans to launch the pilot program on August 1st and then work through its one-year work program of education, outreach, data collection, and evaluation. Next August, the pilot program is slated to end when hopefully SPR will have formal recommendations for a permanent program.
As a bit of background, Senate Bill 6434 revised state law on e-bikes by adding three classifications of e-bikes, eliminating age restrictions in certain cases, and prohibiting Class 3 e-bikes from generally using sidewalks and trails. Class 1 e-bikes are defined as bikes that have a motor providing assistance up to 20 mph while Class 2 e-bikes are bikes that have a motor propeling the bike up to 20 mph without pedaling. SPR's proposal addresses these bikes specifically by requiring users to keep to a more measured pace of 15 mph or below. Even for bikes without electric assistance, it's common for riders to exceed 15 mph, particularly when road biking.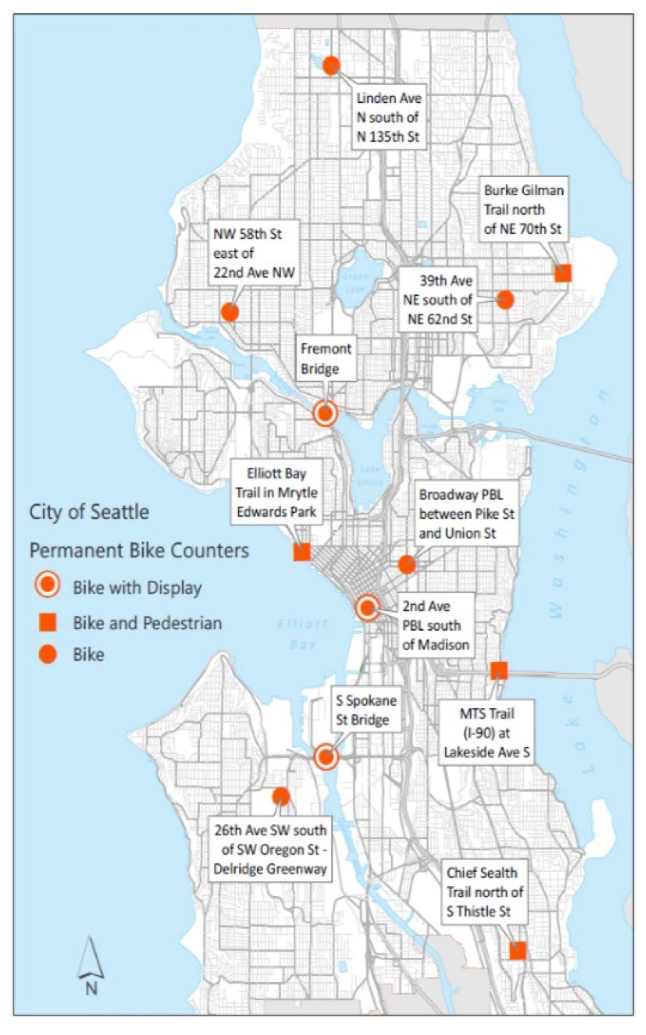 SPR's plan is to collect data of trail use with several partners, including the Seattle Department of Transportation (SDOT) and Washington State Department of Transportation. The goal is to understand the speeds and type of trail use that is experienced on three pilot program trails: Elliott Bay, Burke-Gilman, and the Mountains to Sound Trails. The Alki Trail will be a fourth trail evaluated as a control for comparative analysis purposes. SPR intends to use trail counters, digital speed trackers, online surveys, and in-person surveys to help with data collection.
For the outreach and education campaign, SPR will deploy signage similar to the temporary Vision Zero yard signs that SDOT has posted on trails. Other methods throughout the pilot will be used such as social media, traditional media, and in-person outreach.
The SPR proposal is a bit of a balancing act trying to weigh safety for all users–whether walking, running, kick scootering, or rollerblading–with trails functioning for bike commuting and recreation. Importantly, it doesn't exclude people using e-bikes from biking on the select trails. E-bikes are often used by less able community members. They also hold the promise to get more people to ride bikes since barriers by geography and personal physicality are removed. Fundamentally, multi-use trails are designed for a wide variety of users, including e-bikes. Speed and behavior on them is where the focus should be.
Update 7/12/18: This article was updated to reflect that the proposal was approved and will go ahead as planned.

Stephen is a professional urban planner in Puget Sound with a passion for sustainable, livable, and diverse cities. He is especially interested in how policies, regulations, and programs can promote positive outcomes for communities. With stints in great cities like Bellingham and Cork, Stephen currently lives in Seattle. He primarily covers land use and transportation issues and has been with The Urbanist since 2014.