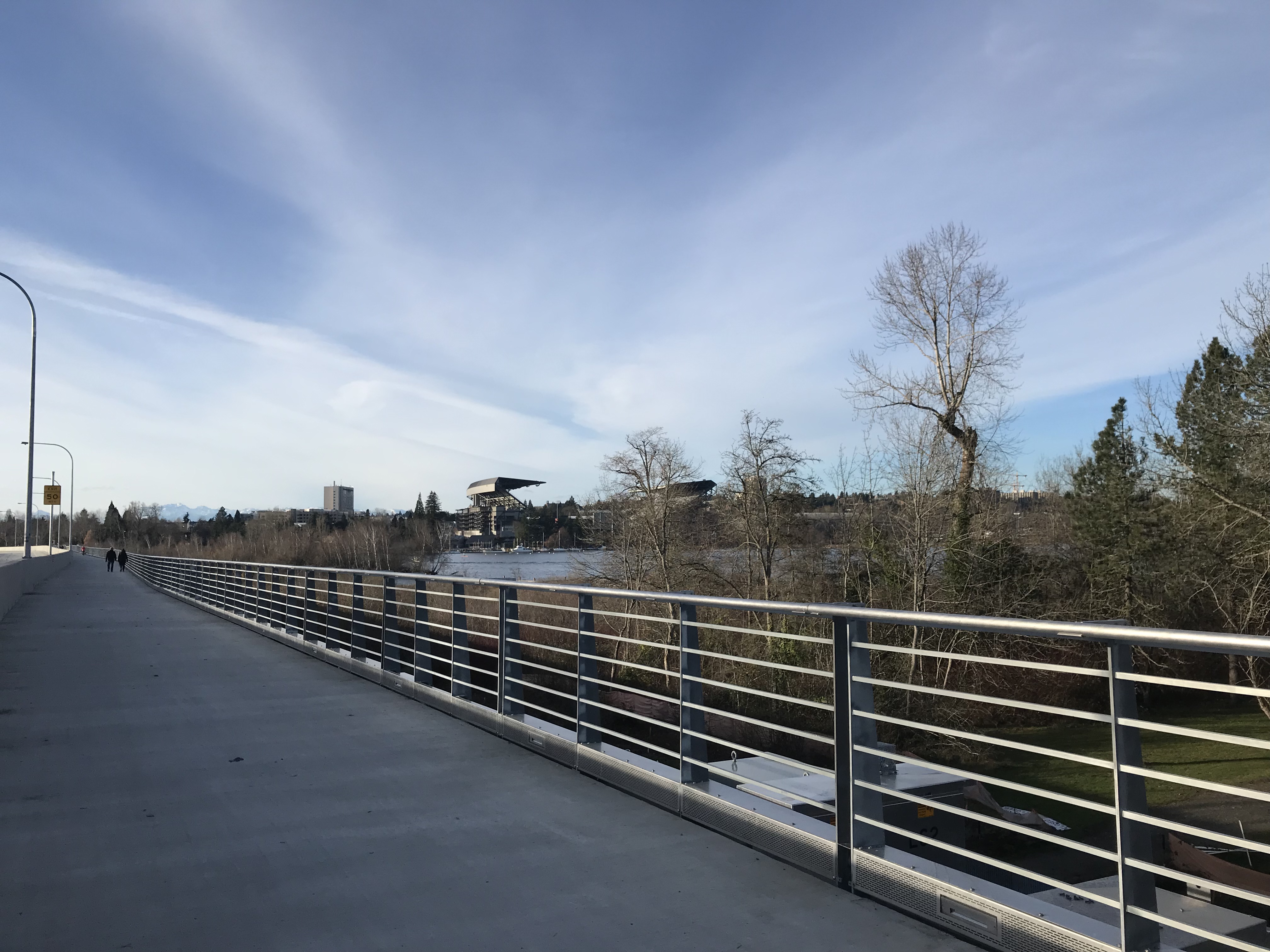 The Washington State Legislature passed several transportation-related bill this year in addition to major supplemental transportation budget and funding for a more in-depth study of high-speed rail. Bills to increase unsafe driving penalties and and pilot program for bus lane camera enforcement in Seattle unfortunately didn't pass. Perhaps most importantly though, the legislature never ended up passing a bill to cut funding from Sound Transit 3. Here are the key transportation policy bills that moved forward and are poised to be signed by the governor:
Senate Bill 5288 won wide support in both chambers and would allow Intercity Transit in Thurston County to go to ballot for more funding to expand and improve local service. The transit authority could propose a sales and use tax up to 1.2%, which is an additional 0.3% over existing statute limits. If the maximum is sought, an additional $16 million could be netted from tax revenues.
House Bill 2970 commits the state to studying how to navigate the transition of road use to autonomous vehicles. The Washington State Transportation Commission will be tasked with creating a workgroup to develop recommendations on how the state should regulate autonomous vehicles on roads throughout the state and conform to any federal policy on the issue. The workgoup will be expected to deliver annual reports, which should include recommendations.
Senate Bill 6475 makes a small tweak to taxation of properties within the Sound Transit area. A very small number of properties (perhaps several hundred) straddle the taxing district and are partially taxed for the portions falling within. The bill would preempt taxation of such properties that aren't fully within the taxing district.
Senate Bill 6414 will make transit board representation fairer in the counties of Spokane, Clark, and Pierce. The bill was targeted to public transit benefit area (PTBA) boards with larger populations. It sets out specific criteria to be followed in order to select board members of the transit agencies as close to proportional representation of local jurisdictions served by the PTBAs.
Senate Bill 6434 adds new regulations related to electric-assist bikes (e-bikes). The definition of e-bikes has been reformed to include three classes of bike types. Class 1 e-bikes are considered to be bikes that have a motor providing assistance up to 20 mph. Class 2 e-bikes are considered to be bikes that have a motor propeling the bike up to 20 mph without pedaling. Class 3 e-bikes exclusively are considered to be bikes that have a motor propeling the bike up to 28 mph without pedaling. Class 3 e-bikes will be limited to use by persons aged 16 or older while Class 1 and 2 e-bikes have no minimum age for use, but the new statute will eliminate age restrictions for other e-bike classes. Additionally, the new statute places limitations on where e-bikes can be used. E-bikes can be used on all roads, but Class 3 e-bikes will be prohibited from using sidewalks unless there is no reasonable alternative. Shared-use paths will be limited to Class 1 and 2 e-bikes, except when local regulations explicitly allow Class 3 e-bikes. Designated non-motorized paths will exclude all e-bikes unless otherwise authorized by local or state regulations.
House Bill 2948 changes the population thresholds for which cities and towns must assume greater responsibility for maintaining state highways within their jurisdictional boundaries. The current threshold is a population of 25,000. This will be raised in 2,500 increments every five years through 2033. Eventually, the threshold will reach a minimum population of 35,000. For small cities like Kenmore, Bonney Lake, and Maple Valley, these changes collectively save millions of dollars in transportation costs that they would otherwise be responsible for.
With a longer legislative session next year, some of the bills that got stalled this year will undoubtedly return for further consideration and perhaps find themselves being enacted.
State Legislators Resurrect and Introduce Dozens of Transportation Bills

Stephen is a professional urban planner in Puget Sound with a passion for sustainable, livable, and diverse cities. He is especially interested in how policies, regulations, and programs can promote positive outcomes for communities. With stints in great cities like Bellingham and Cork, Stephen currently lives in Seattle. He primarily covers land use and transportation issues and has been with The Urbanist since 2014.