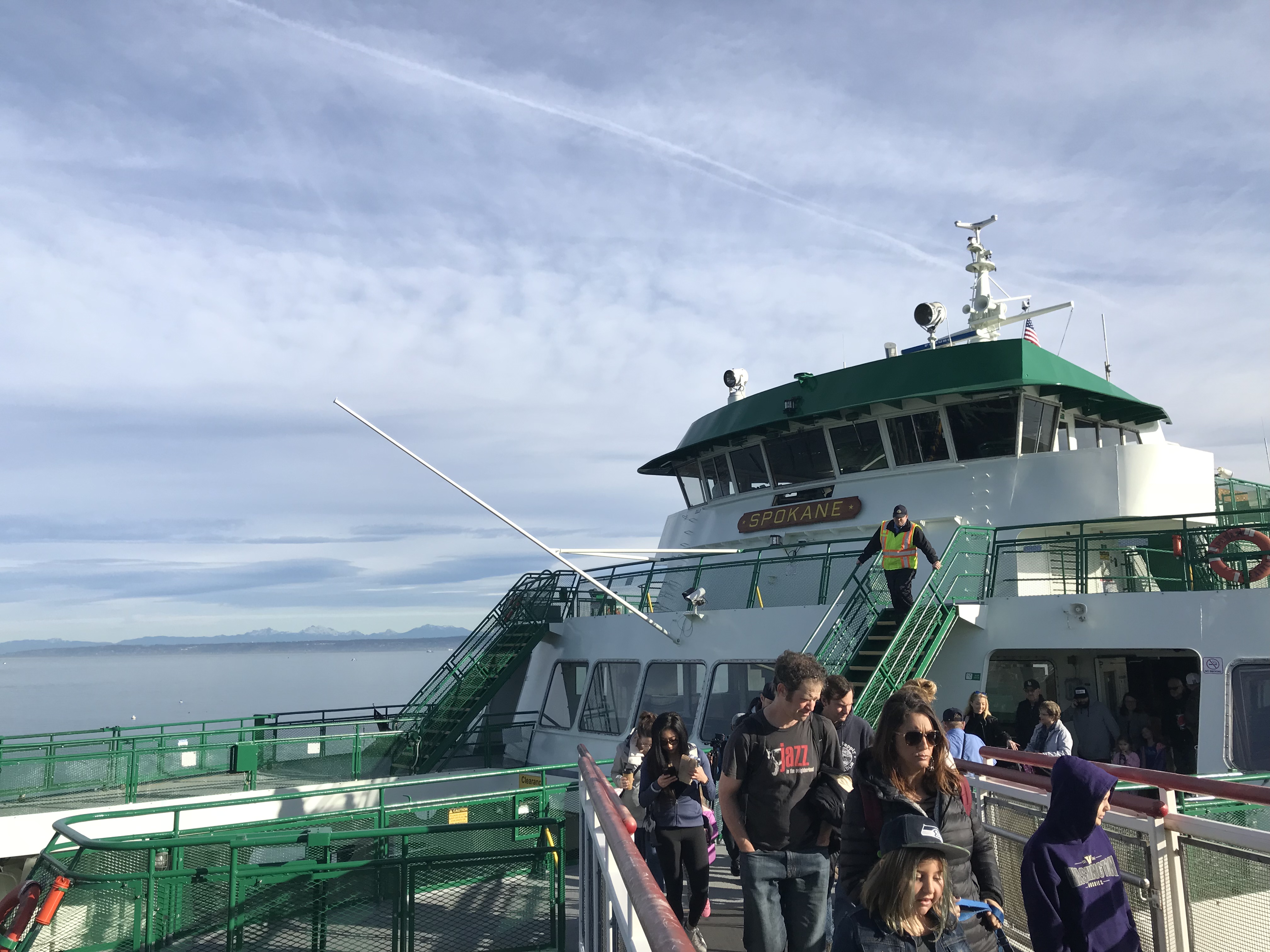 Legislators were busy beavers this year passing a large number of bills affecting transportation policy across Washington. Several key bills made the final cut, including a new taxing option for transit expansion in Thurston County, new regulations on electric-assist bicycles, creation of a new working group on autonomous vehicle regulation, and modest changes to the makeup of certain transit agency governing boards. Arguably the most important transportation bill of the legislative session is the supplemental transportation appropriations bill, which has the most direct impact on transportation policy statewide. The bill easily passed both chambers with near unanimity.
The supplemental transportation appropriations budget (Senate Bill 6106) included a variety of interesting policy studies and projects. The bill has authorized various departments and agencies to conduct dozens of studies over the next year, including some of the following:
A study to determine ways to better manage traffic volumes on SR-518 near Sea-Tac International Airport, which would include partnering agencies such as Sound Transit and Port of Seattle (due June 30, 2019, $500,000 allocated);
A study of capital needs of local transit agencies, such as fleet inventories, conditions, and needs, facilities expansion and replacement needs, and identification of existing, planned, and potential funding sources (due March 1, 2019, $315,000 allocated);
A business analysis of high-speed rail in Cascadia (due June 30, 2019, up to $1.2 million);
A  study of best practices to regulate app-based ride-hailing companies in the state (due January 14, 2019, $225,000 allocated);
Similarly, a study of best practices to regulate taxis and for-hire ride-hailing companies in the state (due January 14, 2019, $300,000 allocated);
A study of durable, tamper-resistant license plates for vehicles (due January 1, 2019);
A study by the Puget Sound Clean Air Agency to evaluate the potential to develop a low-income electric vehicle carsharing program at low-income housing sites (due December 1, 2018, $75,000 allocated);
Development of an initial request for proposal process and study conversion of three ferry vessels of the Jumbo Mark II class to hybrid electric, including modifications to certain ferry terminals to accommodate the conversion (due June 30, 2019, $600,000 allocated);
A study by the University of Washington to look into ways to reduce noise from bridge expansion joints (due October 15, 2018, $181,000 allocated); and
A study by the University of Washington to evaluate ways to improve the loading process at the Fauntleroy ferry terminal (due December 31, 2018, $75,000 allocated).
The bill also authorizes many of pedestrian, bicycle, and transit projects across the state through June 30, 2019. Key line-items include:
Funding for Pierce Transit to install real-time arrival information at transit centers ($300,000 allocated);
Grants for Intercity Transit to operate the Dash shuttle at the capital ($750,000 allocated);
Increased capital funding for reconstruction of the Colman Ferry Dock, which rises by $58.6 million to $172.5 million;
Capital funding generally for pedestrian and bicycle projects increases by $14.2 million to $33.0 million, in addition to an increase of $8.5 million to $34.5 million for bicycle and pedestrian safety projects and an increase of $7.2 million to $36.0 million for Safe Routes to School projects;
A $1.25 million increase to commute trip reduction grants to total $7.17 million of which $1 million is dedicated to a new pilot program in the Puget Sound for small businesses and non-profits to participate in an ORCA pass program at a reduced rate a study will also be produced to determine its efficacy (due June 30, 2019);
Funding to provide extra traffic control by police officers at the Fauntleroy ferry terminal ($25,000 allocated); and
Grants for state employees living in Mason and Grays Harbor counties to obtain transit passes ($30,000 allocated).
Also interestingly, the bill directs the City of Seattle to work with the Washington Department of Transportation to preserve the Montlake grocery store that could be taken as part of the SR-520 project. "The legislature strongly encourages the city to utilize maximum flexibility in how the department meets the city's requirements and to be an equal partner in efforts to preserve any grocery store or market," the bill boldly states.
On the whole, the bill is a vast improvement for investments in public transit, pedestrian facilities, and bike infrastructure. Given that the bill is meant to provide funding over two years, some areas of transportation investment are essentially poised to see a quadrupling in funding or more for the next year and a half. The bill also makes many study requests on relevant transportation issues needing answers, such as transit fleet and facility needs, high-speed rail, electrification of ferries, and best practices for regulating the ride-hailing industry.
High-Speed Rail in Cascadia Will Get a Deeper Look, Report Due Mid-2019

Stephen is a professional urban planner in Puget Sound with a passion for sustainable, livable, and diverse cities. He is especially interested in how policies, regulations, and programs can promote positive outcomes for communities. With stints in great cities like Bellingham and Cork, Stephen currently lives in Seattle. He primarily covers land use and transportation issues and has been with The Urbanist since 2014.