Yesterday Seattle Deputy Hearing Examiner Barbara Dykes Ehrlichman dismissed Queen Anne Community Council's appeal of the City's backyard cottage reform. The same appellant had already forced the City to do an Environmental Impact Statement (EIS) after challenging the City's Determination of Non-Significance (DNS) under the State Environmental Policy Act. The Queen Anne Community Council won that appeal in 2016 and then appealed the Final EIS after the City completed it. Now, three years later, that legal logjam appears to have been cleared.
"I am thrilled that the Deputy Hearing Examiner agrees that the city's FEIS is adequate," Councilmember Mike O'Brien said. "It means the Council can act early this summer to refine policies and provide a path for more people to build backyard cottages."
The ruling clears the way for a boost in accessory dwelling unit (ADU) construction of both the attached (aka in-law units or basement apartments) or detached variety (backyard cottages). At least once Seattle City Council moves the proposed ordinance and Mayor Jenny Durkan signs it into law. Backyard cottages have been legal citywide since 2010, but the rules are so strict that most lots don't qualify and for those that do, getting a permitted plan is a time-consuming and expensive process. Hence only 292 backyard cottages were permitted and built between 2009 and 2016–even as the city gained nearly 100,000 in population in that timespan.
As for now Seattle's zoning remains very exclusionary. Single family zones consume about 65% of the city, forcing Seattle to retain the most expensive housing type, and ADUs are the only way to add housing density within single family zones, albeit in a limited fashion. "Citywide" Mandatory Housing Affordability implementation affected only 6% of these single family zones–those within Urban Village boundaries.
"The City's environmental analysis found that with these policy options, we can expect about twice as many ADUs constructed over 10 years–up to 4,400 from less than 2,000 under current rules," the Mayor's office stated in a press release. "The analysis also found the number of existing detached houses demolished to make way for larger homes would decline by 22%."
While Mayor Durkan "heralded" the ruling as opening up more housing options, she also painted developers as the enemy and not part of this victory–perhaps a nod to her base in single family areas–and vowed to make the rules inflexible for developers but flexible for homeowners.
"Seattle faces an affordability and housing crisis, and we are acting to increase the supply of housing options as quickly as possible. We need to use every tool in our toolbox to boost the supply of housing–and that includes knocking down barriers for homeowners to build more backyard cottages and in-law units. We must address the significant financial barriers and lengthy, complicated permitting process for backyard cottages in Seattle," Mayor Durkan said. "Now, we will continue listening to community on how we can best move forward and giving homeowners–not developers–more flexibility and renters more choices."
When homeowners build a backyard cottage, apparently they are not developers, and if they were apparently that would taint them. The rhetoric wouldn't be surprising from an avowedly slow-growth homeowner group, but the Mayor is vowing to "use every tool in our toolbox to boost the supply of housing"–just so long as it's not giving developers more flexibility, apparently.
The posturing appears to be a signal of mayoral support for an owner occupancy requirement amendment when the City moves forward the proposed ADU ordinance. While Durkan says she wants to give renters more choices, an owner-occupancy requirement would actually give renters fewer choices.
Additionally, anti-developer, pro-homeowner posturing is not a promising sign for those (like the Seattle Planning Commission and Sightline Institute and us) who don't want to stop with ADU reform and want to go further, following the path of Minneapolis and reforming single family zoning to permit triplexes in any residential lot. That would be an even bigger step toward more housing options and ending exclusionary zoning.
The Office of Planning and Community Development is asking the public to submit comments on ADUs by emailing nicolas.welch@seattle.gov. The City Council public hearing on its ADU proposal is scheduled for June 11 at Seattle City Hall.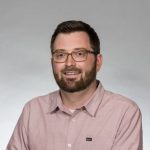 Doug Trumm is publisher of The Urbanist. An Urbanist writer since 2015, he dreams of pedestrianizing streets, blanketing the city in bus lanes, and unleashing a mass timber building spree to end the affordable housing shortage and avert our coming climate catastrophe. He graduated from the Evans School of Public Policy and Governance at the University of Washington in 2019. He lives in East Fremont and loves to explore the city on his bike.