As the human tragedy of Hurricane Dorian lingers over the Bahamas, fires devastate Indigenous lands in the world's largest rainforest, and democratic presidential candidates unroll climate proposals, the overwhelming urgency of climate change and the mourning for what has already been lost have become our constant companions. Here in Seattle, it manifests in conversations of how "lucky" we've been to avoid the smoke-filled air, as if environmental breakdown is controlled by cosmic alignment rather than unregulated waste, corruption, and white supremacy.

Just last week, polls found that nearly 7 in 10 Americans are worried about climate change and its impacts on agriculture, extreme weather, and human health. A large majority (70%) of voters also favor government action to address climate change. Despite broad public support for climate solutions, the Global Carbon Project finds that heat-trapping carbon emissions are still on the rise in Seattle, in the U.S. and globally.

Let's be clear: this crisis is a consequence of the oil and gas industry politicking and profiteering at the expense of ecosystems, human health, and our future. We won't solve this crisis with business as usual. It will take more than banning plastic straws or remembering reusable shopping bags; it's too late for small incremental changes. Individual consumer choices did not create the infrastructure of pipelines and science-denying PR firms that entrenched the status quo and prolonged our dependence on fossil fuels. Nor will individual choice solve the problem. We need solutions that scale with the scope of the crisis.

Students and young people around the world are gearing up for more than the start to the school year. Jamie Margolin, Greta Thunberg, Varshini Prakash, and countless more youth leaders have brought moral clarity to this crisis and are inspiring millions of people around the world to find hope through collective action. They know we need to rapidly transition our energy and infrastructure away from fossil fuels in order to achieve zero carbon emissions. They want policy that's rigorously informed by science in order to address food security, environmental justice, and the disproportionate impacts of climate change on those most vulnerable. They understand the need for unionized, family-sustaining jobs and careers that bring peace of mind to current and future generations.

And so, the Youth Climate Movement has organized a world wide Climate Strike on September 20th, and we will join them.

As Seattleites and leaders in UAW 4121, we are no strangers to the impact of strikes to drive institutional change. This year marks both the 100th anniversary of the historic Seattle General Strike and the one year anniversary of our own strike. Last year we bargained with our employer for a contract that fully funds trans-inclusive healthcare, meaningfully addresses sexual harassment, and ensures we have a voice in our workplace. When we questioned our employer's opposition to our healthcare justice demands, we were told that nothing like it had ever been done before.
In May of 2018, we went on strike and by June, we had a contract with unprecedented protections for our members, including trans-inclusive healthcare. This month, our UAW brothers and sisters in Detroit are on strike for fair wages and benefits–provisions that uphold a healthy middle class. The youth climate movement demanding a complete overhaul of our economic and political institutions in the name of climate justice is skillfully harnessing the strike as a potent force for change.
Every leap forward in our country's struggle for freedom and equality–from abolishing slavery to voting rights to an eight-hour workday to the clean air act to marriage equality–was driven by collective public action of ordinary people demanding change.

Our fossil fuel infrastructure continues to sicken our children, acidify the oceans, flood our cities, and scorch out forests and farmlands. As we enter this new geologic era, youth around the world are raising their voices to heed the warnings of science and seize this crucial window of opportunity to stop the escalation of global warming. A total overhaul of our political and economic institutions to build a future with reliable, cleaner, safer energy hasn't been done before either, but this will not stop us.

By joining young people on September 20th and striking for the climate, we strengthen the climate justice movement and embolden our leaders to set forward-looking policies for a more equitable, resilient, clean energy future.

---
Amzi Jeffs is a PhD candidate in Mathematics at the University of Washington, a steward with UAW4121, and an activist with Socialist Alternative in Seattle.

Namrata Kolla is a recent graduate from the University of Washington Evans School of Public Policy, member of UAW4121, and the Sunrise Movement.

Emily Myers is a PhD candidate and a biomedical scientist at the University of Washington, an Executive Board member of UAW4121, and recent candidate for Seattle City Council.

Judy Twedt is a PhD candidate and climate researcher at the University of Washington, and an Executive Board Member of UAW4121.

Lucas Vargas Zeppetello is a PhD student and climate researcher, and organizer with 350 Seattle.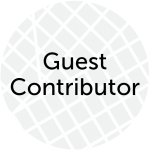 UAW 4121 Academic Workers (Guest Contributor)