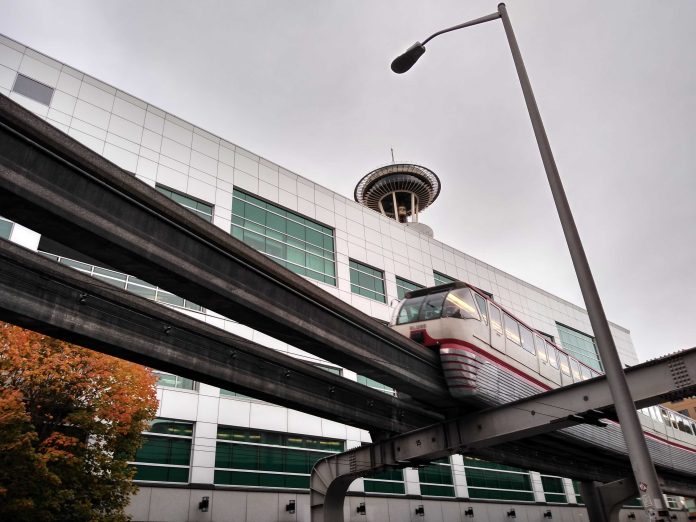 The Seattle Monorail starts accepting ORCA cards today. This change is significant because the system had essentially operated outside of the unified local transit network for more than a decade. ORCA acceptance means that riders can transfer between light rail and local buses without having to have a pay a separate fare or have a monorail-only pass.
To facilitate this change and ensure that operation costs remain covered by fares, the Seattle Monorail will be increasing fares for individual trips. The following are the new fares in effect:
$3.00 for adults aged 19 through 64 (previously $2.50);
$1.50 for youth aged 6 through 18 (previously $1.25);
$1.50 for seniors, ORCA LIFT, and other reduced fare beneficiaries (previously $1.25);
Free for children aged 5 and under.
Passengers can still purchase paper tickets with cash or credit cards. The Transit GO app is another option to pay fare on-the-go.
The Seattle City Council approved the changes two weeks ago, paving the way for the fare changes and commencement of ORCA integration as part of a revised concession agreement with the Seattle Monorail's contract operator, Seattle Monorail Services, LLC. The terms of the agreement freeze further fare increases until 2022 when they could be raised an amount equal to inflation over the previous three years, rounded up to the nearest quarter of a dollar. The agreement allows similar inflationary increases every third year thereafter (i.e., 2025, 2028, 2031, and 2034). The agreement will also require the contract operator to invest $3.5 million to $12 million in capital investments to improve stations.
Former Mayor Ed Murray released a study in 2017 evaluating whether or not ORCA integration would be a financially-wise decision and attract sufficient ridership. The study indicated that ridership would grow substantially on the monorail and could be financially solvent if fares were increased. Ridership is projected to grow 7% to 16% during the first three years of ORCA integration. With a baseline ridership of 2,147,800 in 2014, ORCA integration could grow ridership an additional 156,000 to 346,000 rides per year. Weekday ridership is currently about 7,000 per day.
The monorail has long operated virtually on its own outside of the regular transit system, relegating it to more of a tool for tourism than a practical choice for transit riders to and from Uptown and Downtown. With ORCA integration, this changes things for people who live and work in Uptown. The monorail is easily the fastest way to reach Seattle Center and the central Uptown area. Trip times between Westlake and Seattle Center are as short as 1.5 minutes. Buses, meanwhile, take 10 minutes or more over a comparable distance, and even longer during peak traffic times.
However, there are accessibility drawbacks to the existing monorail facilities. At Westlake, riders have to pass through the interior of Westlake Center to get to and from the monorail platforms. This can take several minutes to navigate. On top of that, frequencies can be a problem even though they are typically every six minutes.
In the years ahead, access could be significantly improved. A report by VIA Architecture suggested a variety of changes to the Westlake and Seattle Center stations to provide more direct and clearer access to platforms. The changes would also facilitate much higher platform capacity with strategic modifications, which is important if the monorail is to be relied upon as an alternative to surface transit for the Seattle Arena currently undergoing major renovation as a hockey and basketball venue.
As we reported last year, a two-phase improvement process would drastically change the station at Westlake:
Phase 1: The study suggests that an empty retail space just beyond the ticket booth could be removed to provide better access and loading area to the station platforms. Gates at the platforms and the ticket booth could also be removed. With removal of these features, the overall platform area could be further extended into the mall. Ticket vending machines would be installed near the Saks Off Fifth store wall and faregates just beyond them to access the platforms. Keeping the platforms flowing is a key objective with the changes, and a simple way to ensure that passengers board and alight trains properly would involve placing marked queuing and train exiting decals on the platform pavement.

Phase 2: Passengers currently have to enter into the mall and use interior stairs, escalators, or elevators to reach the platforms, which is somewhat confusing and time consumptive. The study suggests making a more direct connection to street-level from the Pine Street frontage. Storage areas and a retail space south of the station area would be removed and in their place a new public walkway corridor would be constructed. Exterior stair and an elevator would be built to connect with the new walkway corridor, making it much easier for passengers to reach the station. Additionally, there would be changes to the mezzanine level in the Downtown Seattle Transit Tunnel, which would include some minor demolition of walls and an elevator to the monorail station.
Cost of the projects isn't cheap. The first phase is pegged at $3.9 million and the second would come in at around $9.2 million. However, the agreement with Seattle Monorail Services, LLC specifies an expectation that a first wave of improvements be completed by September 2021 with changes to fare gates, relocated ticket vending, and upgrades to the Seattle Center station platform. To the extent possible, the contract vendor is asked to privately fund expansion of the station at Westlake and improve overall access to the street level and transit tunnel during the same timeframe. Improvements to the Seattle Center station could top another $10 million, but the first phase is pegged at $3.1 million.
Collectively, the improvements could essentially double capacity of the monorail to 6,000 riders per hour per direction. And if there is a desire to take things a step further, an infill station could be built in Belltown around Bell Street on 5th Avenue, but that could noticeably increase trip times.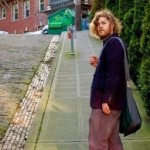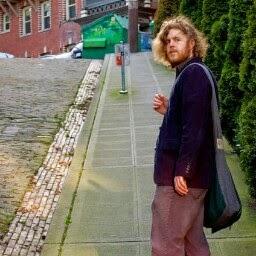 Ryan Packer lives in the Summit Slope neighborhood of Capitol Hill and has been writing for the The Urbanist since 2015. They report on multimodal transportation issues, #VisionZero, preservation, and local politics. They believe in using Seattle's history to help attain the vibrant, diverse city that we all wish to inhabit. Ryan's writing has appeared in Capitol Hill Seattle Blog, Bike Portland, and Seattle Bike Blog, where they also did a four-month stint as temporary editor.