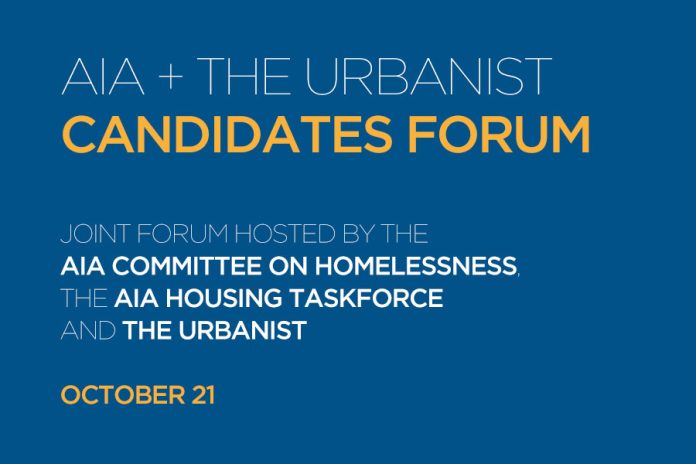 American Institute of Architects (AIA) Seattle and The Urbanist are teaming up to host a Seattle City Council candidate forum to discuss two of the most pressing issues for our growing city: affordable housing and homelessness.
Our moderators, Matt Hutchins, Principal at CAST Architecture and Natalie Bicknell, Senior Reporter at The Urbanist, will query candidates on their approaches to these issues and how they plan to promote a more equitable city, one that offers shelter and opportunity to all residents. AIA Seattle's Committee on Homelessness and its Housing Task Force are hosting and bringing their expertise on the issue. Join us!
You will also be able to watch the forum remotely via this Youtube link.
And if can't make forum, but want to know who the candidates are that will work for a more equitable city, housing for all, climate leadership, and priority for transit, pedestrians, and bikes, The Urbanist endorsements are out and can be seen here. The battle lines are drawn and the stakes are high in the 2019 election given an unprecedented amount of corporate spending.
Details for Monday October 21 Forum
What: Forum focused on affordable housing and homelessness.
When: 5:00-7:00pm. Light refreshments at 5pm, program to follow at 5:30pm.
Where: Center for Architecture & Design, 1010 Western Ave in Seattle
Who: The six following confirmed candidates.
CONFIRMED CANDIDATES
District 3
Egan Orion and Kshama Sawant
District 4
Shaun Scott
District 6
Dan Strauss
District 7
Andrew Lewis and Jim Pugel
Advanced registration is advised and can be done online.
This event is taking place in an accessible location, with an accessible restroom. Zero-step access with automatic door is available via our main entrance on Western Avenue. Please note in your registration if you would like to be contacted regarding additional accommodations.
This event is presented by AIA Seattle's Housing Task Force and Committee on Homelessness, in association with The Urbanist. Contact Connor Descheemaker or Kirsten Smith with any questions or concerns.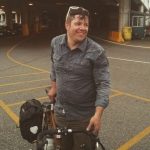 Patrick grew up across the Puget Sound from Seattle and use to skip school to come hang out in the city. He is an designer at a small architecture firm with a strong focus on urban infill housing. He is passionate about design, housing affordability, biking, and what makes cities so magical. He works to advocate for abundant and diverse housing options and for a city that is a joy for people on bikes and foot. He lives in the Othello neighborhood with his fiance and kitty.