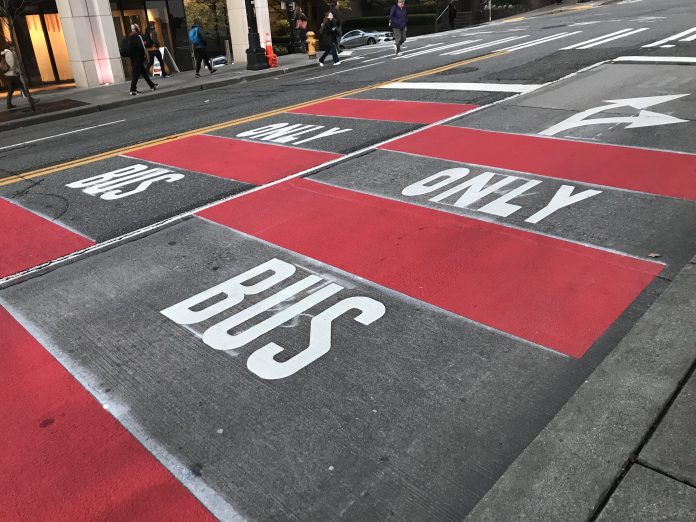 Olympia is poised to get its first bus lane and queue jump, benefiting transit riders who use Intercity Transit buses. The City of Olympia is leading a project on State Avenue and Washington Street in the heart of the city to make a variety of improvements this fall.
Between Franklin Street and Washington Street on State Avenue, the City of Olympia plans to install a bus-only lane in the westbound direction, just before crossing Washington Street. The bus lane will be adjacent to the Olympia Transit Center where a new curbside stop will be added to facilitate pickups and dropoffs. On the opposite side of the intersection, a new transit signal will be added so that buses get the green light first and proceed through the intersection before regular traffic. Buses will merge back into the main right lane.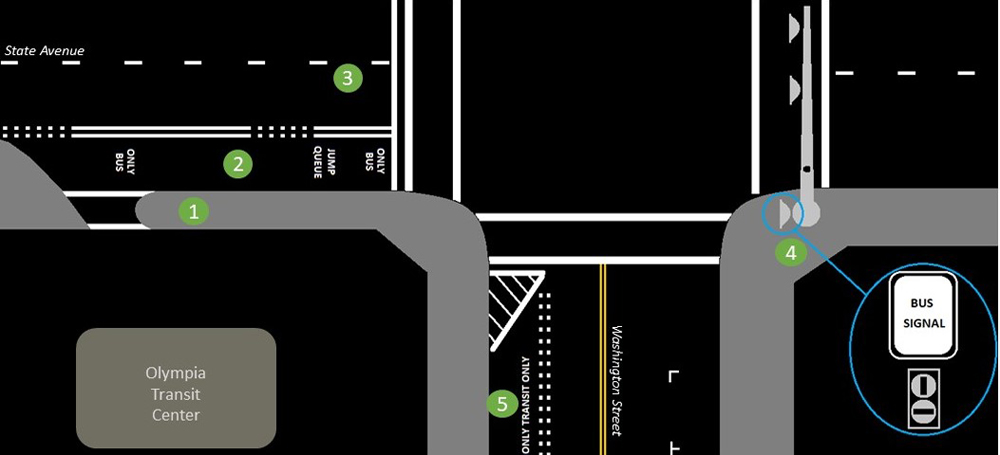 Next to the bus lane, the City will restrict right turns onto Washington Street for general traffic. Drivers will need to proceed to the next block in order to turn right. On the east side of Washington Street immediately north of the State Avenue intersection, the on-street parking zone be redesigned for on-street bus layover and Intercity Transit vehicles.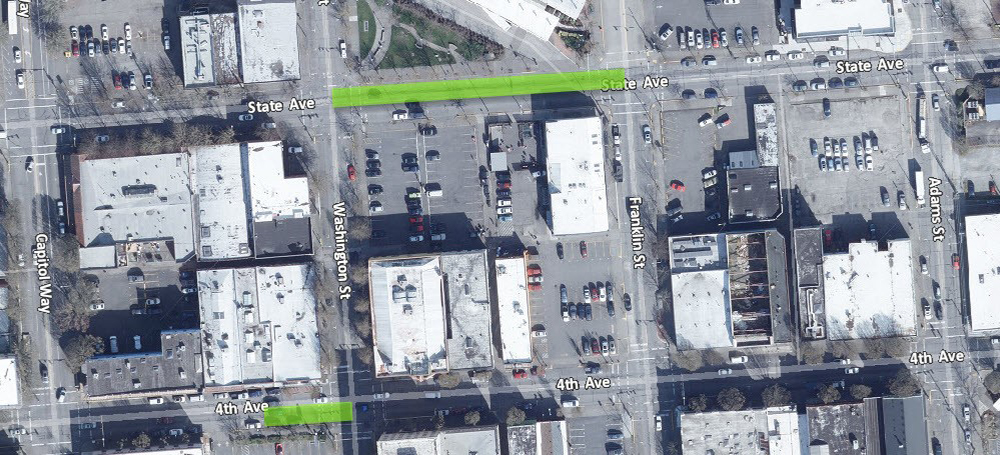 Just west of Washington Street on 4th Avenue, the City of Olympia will add a loading platform for buses. This will improve passenger boarding accessibility and mean that buses will stay in-lane rather than pull in and out of the street while boarding.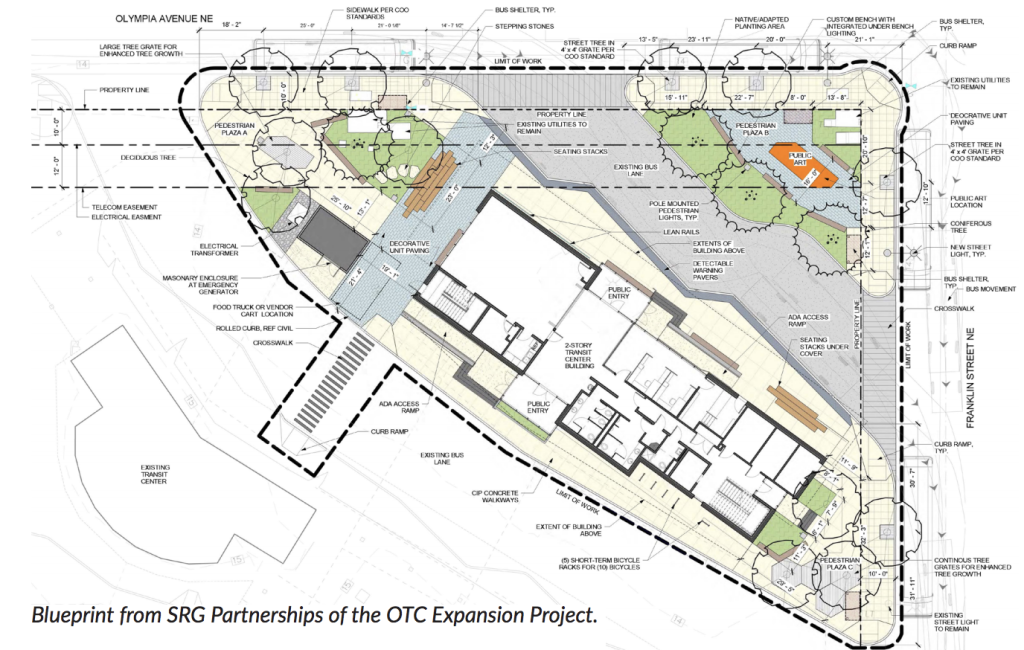 Relatedly, Intercity Transit is still working on an expanded transit center that will open this fall. The expansion will add five bus bays (10 already exist) and 11,000 square feet of space, which will include a new waiting area, customer service area to support ticketing, and restrooms on the ground floor as well as high quality landscaping, public plaza areas, and public art. An upper floor space will support transit agency operations.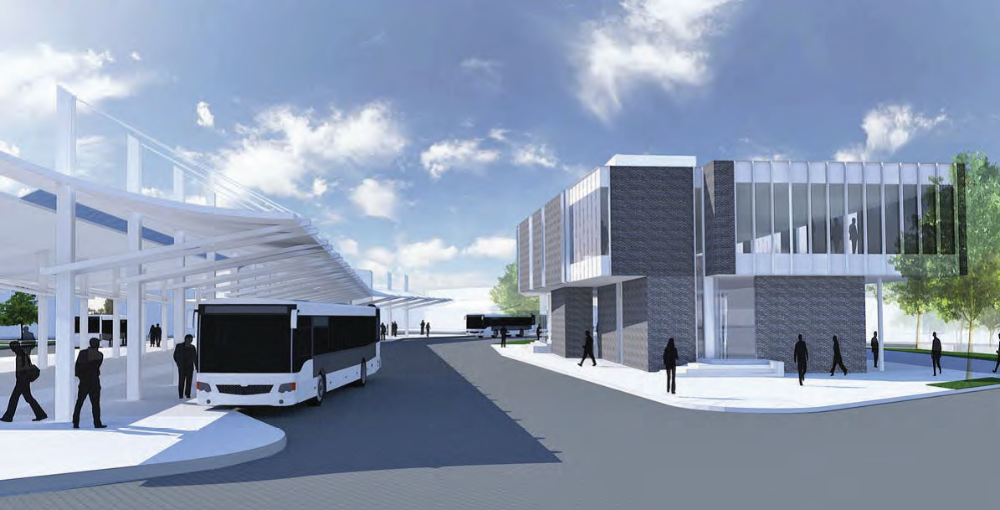 The collective transit improvements are undoubtedly overdue and valuable to a growing system. Intercity Transit has been rolling out system enhancements, with more on the way, since voters approved a sales tax increase last year for service growth.

Stephen is a professional urban planner in Puget Sound with a passion for sustainable, livable, and diverse cities. He is especially interested in how policies, regulations, and programs can promote positive outcomes for communities. With stints in great cities like Bellingham and Cork, Stephen currently lives in Seattle. He primarily covers land use and transportation issues and has been with The Urbanist since 2014.