In this series of four articles, I am going to lay out an argument that Seattle should mix industrial uses in our residential and commercial neighborhoods. It's based on the idea that our bright-line description of industry keeps interesting and useful things out of our communities. Such exclusion is an absolute loss for building a vibrant and vital city.
There's a couple parts of this argument. From terrible court decisions to local politics, a long history has lead up to excluding industrial uses in various ways. Considering good design and focusing on specific cases will counteract traditional biases against industry. There's environmental considerations, social justice issues, and correcting long standing injustices. Then there's the cool part about what it all can look like. At about 10,000 words, that article is going to live in the drafts folder. We'll come back to (substantially shorter versions of) it in the coming weeks.
Here, I'm going to focus on the broader picture, give you an outline of what's to come. Instead of considering industrial uses as soot spewing coke plants and hog rendering vats, we should look at what's actually filling our industrial areas, and take some time to think how mixing those uses into other parts of the city would be acceptable or even an improvement.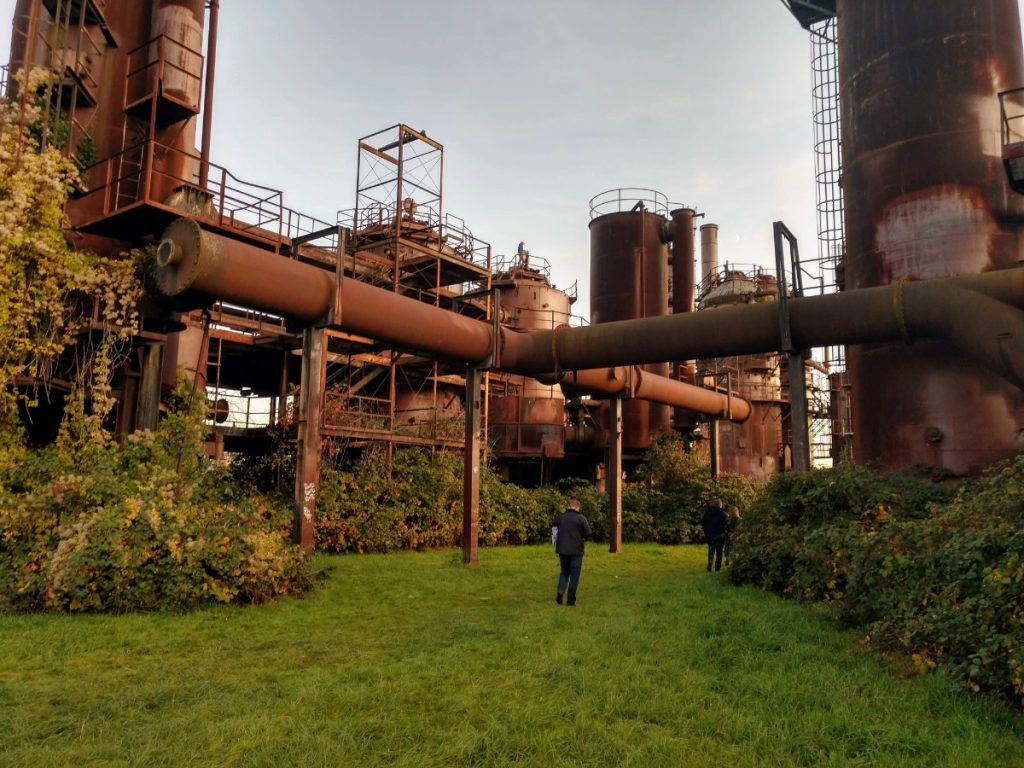 The term "industrial" has been thrown around in zoning for a century to describe horrifying uses that need to be excluded from a polite neighborhood. The roots of our zoning laws consider detached residences first and list everything else as progressively more terrible in comparison. Places of business are too loud. Commercial uses get too many deliveries. Apartments are "a mere parasite constructed in order to take advantage of the open spaces and attractive surroundings created by the residential character of the district." To zoning, industry is just the worst on the list of awful.
But is it really? Industrial zones may have been set up to segregate pollution belching chromium factories away from daycares, but now we relegate to industrial zones such superfund sites as gyms and garden shops. These compete for space with employers that need to be located next to rail or docks. Unraveling some of these competing uses and bringing some of these "industrial" uses back into our neighborhoods would decrease the distances we travel and keep our neighborhoods active throughout the day.
We'll cover it more in depth, but there are really two categories of businesses that unnecessarily fall into industrial zones. There is incidental industrial: businesses that could open in many zones, but tend to find the right shape of building in industrial areas. Our commercial zones are so attenuated that anything larger than a single convenience store sized lot has to find another location. Incidental industrial is not grocery stores who choose to build brand new facilities. It's places that shape their business to existing buildings. Specialty gyms, like rock climbing or gymnastics, fall into this category.
The other part of zoning is use. Given our zoning is exclusionary, there are many uses that are forced out of more restrictive zones and into the last remaining catch-all, Industrial General. Many zones allow for "food processing and craft work" so long as there is "considerable handiwork." The addition of any mechanization kicks this to lite manufacturing, which is relegated to industrial zones. That means we can have custom artwork and glass blowing done in many commercial areas, but on-demand printing or a packaging machine has to be in an industrial zone.
Between these two categories, there is overlap. Places like breweries find industrial zones offer space in the correct shape and appropriate use regulations. High ceilings and concrete slabs with roll up doors to fit fermentation tanks. By-right permissions for drinking establishments and bottling lines fit as industry. For an area like Interbay, that produces a cluster of 17 breweries. Such a cluster offers a different challenge. Breweries are social places, which is the antithesis of exclusionary industrial zoning and the city's adopted plans. The expansion of a brewery district doesn't just put pressure on space and rent, but for other social amenities and residential uses. Breweries make great neighbors.
A word about environmental impacts. Production of beer is a fantastic and necessary industrial use. Because they're making stuff (and more frequently cleaning stuff) brewing can produce noise, odors, and traffic from deliveries, the impacts that zoning has always tried to abate.
But zoning has never stopped pollution, it's only shunted undesirable uses to more racially segregated or less politically connected areas. What has stopped pollution is strong regulation, enforcement, and monitoring. These are vastly better at controlling pollution than the blunt tool of zoning, no matter where a use is placed.
More importantly, pulling some industrial uses back into the neighborhoods avoids the concentration of undesirable effects in the first place. And one of those impacts is the traffic of people flooding out from where they live. Up to mid-March, transportation pollution was the biggest contributor of greenhouse gasses in Washington. When we make the places we want to go so distant from the places we live, we find reasons to spend time on the road. Pulling them towards our home means we get to visit them more, while heating the Earth less.
Again, none of this is to argue for the construction of a gravel crushing plant in Ravenna. As we saw above, a lot of enterprises occupying industrial space are really industrial in name only. We are really just talking about four types of businesses that can be easily integrated into residential and commercial neighborhoods.
Back-of-storefront manufacturing.
From the top, we should be able to have a brewery in a residential neighborhood. If you don't like beer, that could be a candy kitchen with a taffy machine or a cosmetics shop with a soap wrapping machine. The important measure should be whether the front of the house–the taproom, the candy store, the smelly bath shop–fits on the block. What happens behind the scenes can be monitored by more competent regulators than zoning allows.
Smart manufacturing
Multifamily and commercial zones allow for "food processing and craft work," but the addition of mechanization bumps this category up to "lite manufacturing" and sends it to an industrial zone. However, modern automation does not automatically equate to noise and disruptive traffic. Hobbyists have computerized cutting machines and 3D printers in their garages. They're using them to create everything from robotic arms to personalized bobbleheads. Today's machines are a tool, just like a box of chisels. Mechanization has a place in neighborhoods.
Accessory Distribution
While some suburbs have acquiesced to their presence, centralized distribution centers are generally too large and produce too much traffic for more urban neighborhoods. This is going to change as book stores and robodegas become small storefronts for e-commerce and grocery distribution facilities. Like back-of-storefront manufacturing, the test should be whether the storefront fits the neighborhood. Accessory distribution may end up being a larger business than the storefront. It will happen from behind the scenes, and will allow for shorter trips by smaller delivery vehicles.
Recreation
While we're at it, Ballard would really like a bowling alley. When it comes to most incidental industrial establishments, there are simply not large enough footprints zoned to allow for the use. Parking, setbacks, and other requirements consume even more land. This has to change to allow for more, smaller, recreational facilities that don't eat away at our industrial zones.
Of course, this is being written somewhere along the curve of Covid-19. It is impossible to say what will change because of this pandemic, except for everything. We're working, sheltering, exercising, educating, broadcasting, creating, comforting, surviving, and recovering at home. Right now, every neighborhood is mixed use.
The new normal is coming and begs many questions of safety and security, about what places we will be comfortable with others. As we explore the concepts of atomizing industrial uses throughout the city, we're going to come back to that question of comfort over and over again.
It may seem uncomfortable now to consider a brewery on your block. But is that more or less comfortable than sharing a grocery store with 10,000 other people over a weekend? What is your comfort level with infected workers at a regional distribution center versus having books and prescriptions delivered from the small warehouse under a shop in the neighborhood?
I said at the beginning that our bright-line description of industry excludes interesting things from our neighborhoods. Right now, we too are being excluded from our neighborhoods. When this virus lets us back in, we're going to see the place with new eyes. What used to be a bright line or a polite neighborhood may no longer exist. Let's see what kind of interesting places that makes.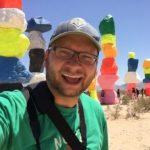 Ray Dubicki is a stay-at-home dad and parent-on-call for taking care of general school and neighborhood tasks around Ballard. This lets him see how urbanism works (or doesn't) during the hours most people are locked in their office. He is an attorney and urbanist by training, with soup-to-nuts planning experience from code enforcement to university development to writing zoning ordinances. He enjoys using PowerPoint, but only because it's no longer a weekly obligation.