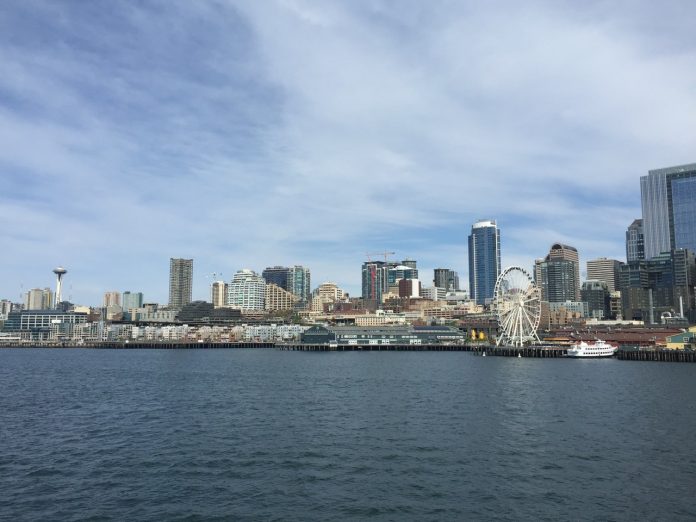 New population numbers for 2020 from the Washington State Office of Financial Management (OFM) show that Seattle has surpassed 761,100 residents while the four-county region has reached 4,264,200 residents. The data show growth rates continuing a slowing-down trend, which is a reflection of slowing economic expansion. The April 1st population estimates by OFM are primarily based upon a mix of building permit data and household models to arrive at local and county population numbers.
At the start of the decade, King, Pierce, Snohomish, and Kitsap Counties started out with 3,690,942 residents and then saw 15.5% growth over the period. At 4,264,200 residents, the region now represents 55.6% of the state's 7,656,200 population, a slightly higher proportion than the decade before. King County has led the pack of counties, rising 330,000 residents (17.1%) to 2,260,800 residents in 2020. Seattle was a significant contributor of that growth, representing 46.2% of countywide population growth or 152,440 residents.
Between 2019 and 2020, Seattle grew by another 13,800 residents or 1.8%. That was below the 10-year average of 2.5%, but still a strong showing and accounting for about 40% of the countywide growth. At the height of the tech boom, Seattle posted population growth of 26,900 residents between 2016 and 2017; that helped the city break 700,000 residents in 2017. But at last year's rate of growth, it would take at least three more years before the city reaches 800,000 residents–though tens of thousands of housing units remain in the pipeline. The Covid-19 pandemic and other socioeconomic factors are likely to further slow the rate of population growth in the city and region, stretching out that timeline somewhat since job growth and net in-migration have been the biggest population growth factors, but by the mid-2020s crossing the 800,000 threshold seems very plausible.
Outside Seattle, Bellevue saw the most absolute population growth in the county. Over the decade, the city grew 21% or 25,737 residents to 148,100, making it the county's second city. Its population jumped almost 2% last year, adding 2,800 more residents. Most of this recent growth has centered on the burgeoning Spring District and Downtown Bellevue. It bears mentioning though that several small annexations occurred in 2012, so discounting those would knock a few thousand extra residents from the growth counts. Still, the city saw the second most population growth in the county.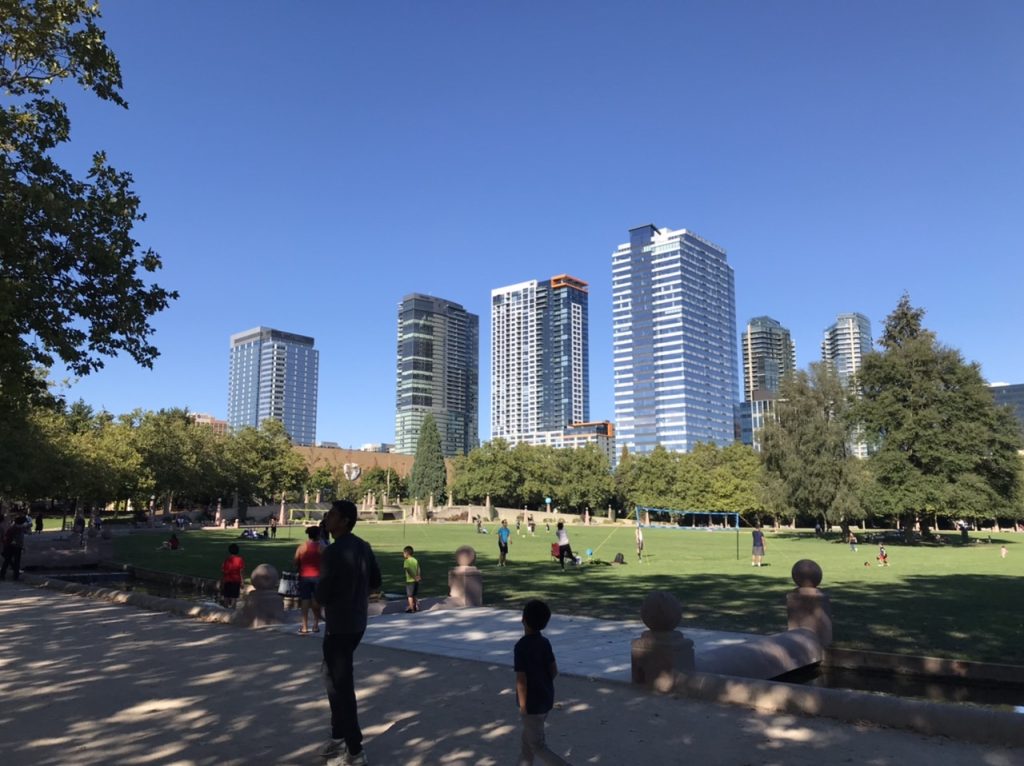 Redmond is another major source of population growth in King County. The city added 15,756 residents over the decade, fueled in large part by five-stories or more multifamily developments in the city center and Overlake area near Microsoft's headquarters. Population grew 29.1% to 69,900. The city posted another jump of 4,040 residents last year, representing 6.1% year-over-year growth.
As a testament to the power of urban centers to drive growth, Bothell saw its population rise 1,650 residents last year. About 70% of the population growth was centered in the King County portion of bi-county city, suggesting that most of the 1,150 additional residents come from the blossoming city center where many multi-story mixed use apartment buildings and townhouse developments have recently opened.
Despite growth in unincorporated King County last year of a meager 825 residents, unincorporated King County has been a source overall population decline. Over the 10-year period, King County posted a 23.4% decline in unincorporated areas, or about a loss of 75,900 residents. Part of this has to do with annexations into cities, but stagnating and declining rural populations are also a notable cause of this. Most population growth in unincorporated areas has been taking place in urban pockets like White Center and Skyway counterbalancing rural declines and annexations.
The population decline in unincorporated areas is a cause for celebration, showing that aggressive countywide annexation policies and strong Urban Growth Boundary policies can direct growth away from rural, resource, and agricultural areas. The other three counties have been much less successful and intentional on the front, which makes updates to the regional VISION 2050 long-range plan and further Growth Management Act reform imperative.
Turning to the other counties, Snohomish County saw the next most population growth. The decade brought 16.4% growth, adding another 117,165 residents. Total countywide population reached 830,500 this year on growth of 11,800 more residents. Over the decade, about 57.2% of population growth occurred in unincorporated areas, much of which was in the Southwest Urban Growth Area. Though sizeable amounts of rural growth has still been happening, the balance of growth has been changing in the past few years, and the last year saw 66.8% of population growth happen in cities across the county.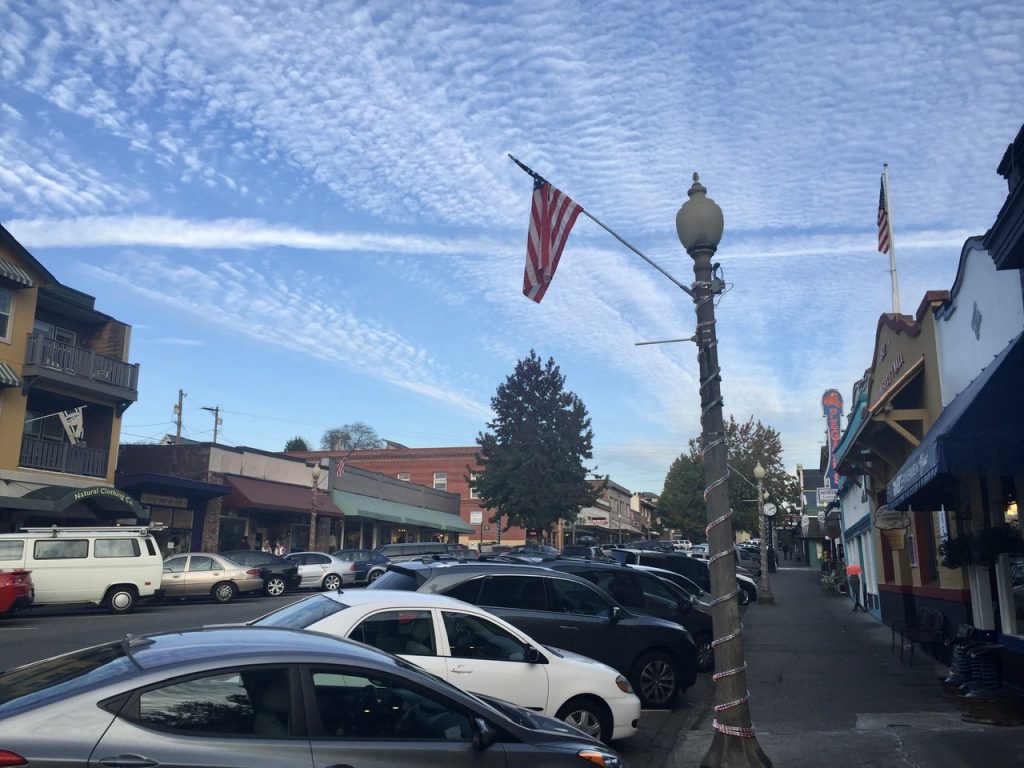 Growth in Snohomish County cities has primarily been driven by Maryville, Lynnwood, Lake Stevens, Everett, and Arlington, in that order. The growth of Marysville, Lake Stevens, and Arlington is particularly interesting since they represent the northern suburban fringe of the Central Puget Sound, together posting population growth of 3,290 last year. Add in other far-flung bedroom communities in Monroe, Granite Falls, Sultan, Stanwood, Gold Bar, and Snohomish and the suburban fringe grew by 4,905 residents. Together, this should be seen as a somewhat concerning trend given that these communities largely depend on very long work commutes to King County and Southwest Snohomish County.
Lynnwood stands out though since the city's population grew by another 1,090 residents last year to 40,690, which translates to a 3.2% jump. This has been spurred on by redevelopment in the city center where light rail is slated to open in 2024. Developers are banking on the light rail line with major apartment and mixed-use projects. A new residential highrise building is even in the pipeline, which would make it the tallest structure in Snohomish County. Everett was not too far behind with population growth of 900 last year, but the city is punching well below its weight given that it is almost three times the size of Lynnwood at 112,700 residents.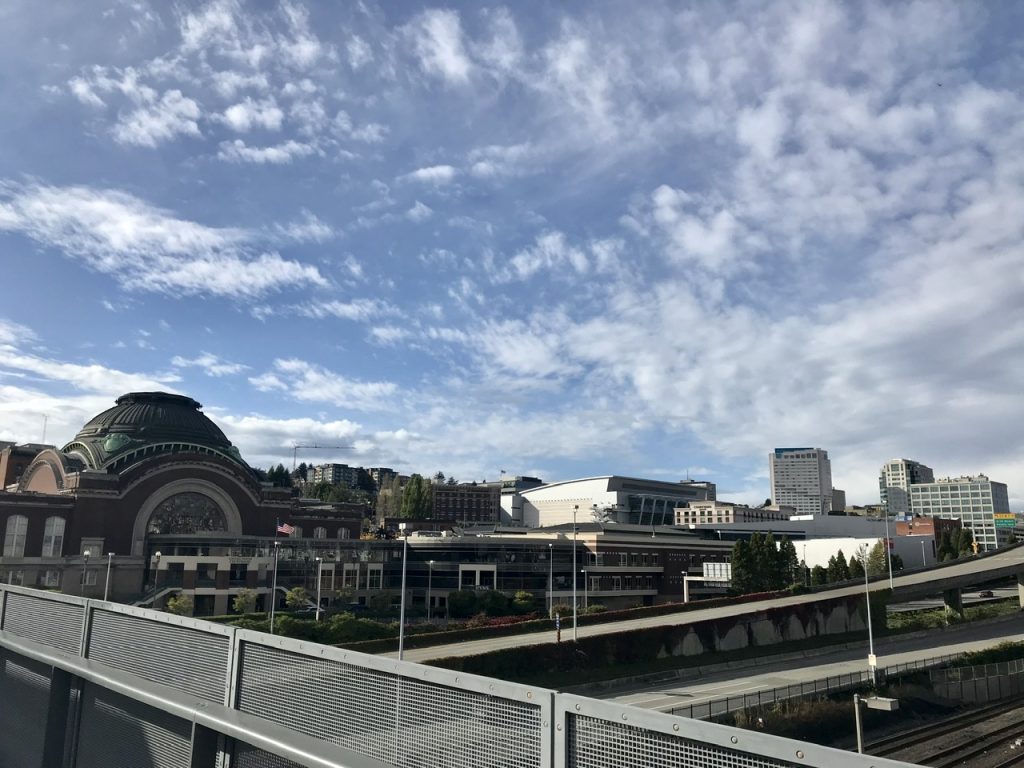 Pierce County lagged by Snohomish County in both percentage and absolute population growth over the last decade. The county grew by 13.3% or 105,475 residents, adding 12,400 residents. The bulk of population growth has been in unincorporated areas due to land use policies that favor very large urban growth areas outside of cities and historically lax application of the Growth Management Act by the state and region, though that could be changing in VISION 2050. The sputtering of Tacoma and other urban areas for job growth have also been unhelpful in focusing compact housing patterns in the county.
Over the decade, a whopping 59,462 residents or 56% of the population have located in unincorporated areas. Last year, that percentage moved slightly down to half with 6,200 residents locating in unincorporated areas. Fortunately, Tacoma grew by 1,900 residents, accounting for about 30% of all population growth in the county's cities. That is close to the decade-long trend of 32% of new city residents locating in Tacoma.
Over the full decade, Tacoma grew about 7.5% by adding 14,903 residents and reaching a historically high population of 213,300. That keeps the city as the third largest city in the state after Spokane, which is a little bigger at 223,600 residents and going more quickly. The pull out of major employers like Russell Investments toward the beginning of the last decade has hampered what might otherwise be more robust growth for the city, but strong expansion of healthcare, higher education, and services has buoyed the city in the intervening years.
Puyallup has also been a significant source of growth, having posted a population increase of 1,130 last year. That led the city to rise 2.7% to 42,700 residents. Outside of Puyallup and Tacoma, other cities have seen much more modest growth generally below 300 additional residents. However, Ruston does stand out because it was home to only 749 residents in 2010 in a quarter square mile waterfront city next to Tacoma. The city has grown 38.8% over the decade to 1,040 residents, though only 35 residents were added last year. This is entirely due to the Point Ruston mixed-use development, which is still under phased construction.
Kitsap grew by 21,067 residents (8.4%) to 272,200 residents over the decade. Much of this has been disproportionately fueled by unincorporated areas where 42% of the growth has been focused. Last year, unincorporated areas accounted for 53% of population growth where an additional 1,130 residents moved. Bremerton actually saw population fall by 330 residents over the same time. Meanwhile more suburban Poulsbo and Port Orchard grew by 370 and 380 residents, respectively. Bainbridge Island appears to have been riding the fast ferry wave, which connects residents with jobs in Seattle, seeing population grow by 550 residents last year.
With the impacts of the pandemic, it is anyone's guess what next year's numbers will look like for the region.

Stephen is a professional urban planner in Puget Sound with a passion for sustainable, livable, and diverse cities. He is especially interested in how policies, regulations, and programs can promote positive outcomes for communities. With stints in great cities like Bellingham and Cork, Stephen currently lives in Seattle. He primarily covers land use and transportation issues and has been with The Urbanist since 2014.