From August 15th through 23rd, festival participants can engage with online events, virtual design challenges, and socially distant outdoor installations.
Back in fall of 2019, when the Seattle Design Festival (SDF) organizers chose "About Time" as SDF's theme, the organizers made their selection based on the fact that 2020 marked festival's tenth anniversary. Now less than a year later, new energy and urgency surrounding the topics of racial inequality and civil rights have given the theme additional significance.
"The coronavirus pandemic, growing impacts of climate change, and the current racial justice movement has forced us to fundamentally reckon with the ways our cities are designed, both physically and systemically," said AIA Seattle Executive Director Lisa Richmond, in a press release. "The Seattle Design Festival has always aimed to unleash the design thinker in everyone. In our tenth anniversary, we believe more strongly than ever that we need many voices–residents, designers, businesses, public representatives–to collaborate on designing a city we all want to live in."
Sponsored by AIA Seattle, nonprofit Design in Public, and more than sixty partner organizations this year, the Seattle Design Festival is a late summer mainstay for people who enjoy thoughtful programming focused on how design can improve people's lives. While Covid has complicated things a bit this year, organizers were not content to simply shift programming, which typically includes an annual block party and neighborhood design crawls, over to Zoom. Instead they strategized over how to make the festival a more participatory experience and are largely pleased with the result.
"The creative elements have pivoted to a virtual experience, but the festival has preserved its essence," said Annalee Shum, Community Engagement Member for Design in Public, explaining that new festival elements like augmented reality virtual murals, which will be possible view using smart phones at different locations around the city, surfaced as new concepts for engagement because of the constraints imposed by Covid.
Because of the organizers commitment to ingenuity, even with a pandemic and recession to contend with, SDF leadership remains optimistic that this year's festival live up to people's expectations for the ten-year anniversary.
"The festival is resilient because of resilient people. We have an amazing team of passionate volunteers," added Bray Hayden, Communication Manager for Design in Public. "A lot of people don't know this, but the design festival is really made possible because of the work of volunteers," added Shum.
To see a complete list of events and activities go to the online calendar. Read on to learn more about programming and events recommended for readers of The Urbanist.
Recommended Programming and Events
Date Specific Livestream Events
Ongoing Festival Exhibits and Activities: August 15th-23rd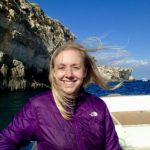 Natalie Bicknell Argerious (she/her) is a reporter and podcast host at The Urbanist. She previously served as managing editor. A passionate urban explorer since childhood, she loves learning how to make cities more inclusive, vibrant, and environmentally resilient. You can often find her wandering around Seattle's Central District and Capitol Hill with her dogs and cat. Email her at natalie [at] theurbanist [dot] org.