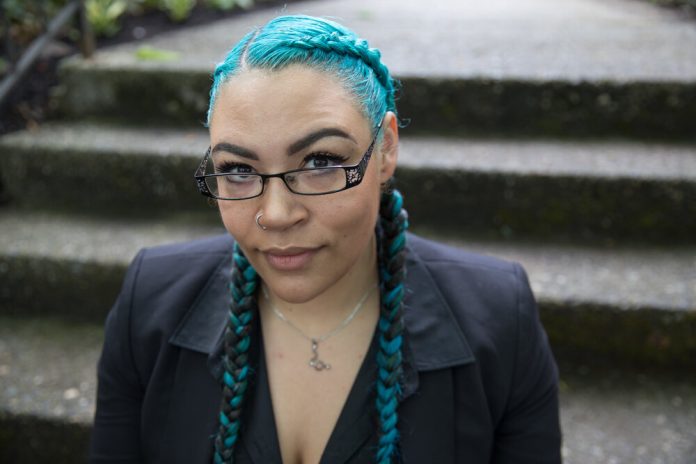 Please join us Tuesday, October 20th from 6:15 to 7:30pm for our monthly online meetup featuring Legislative District 43 candidate Sherae Lascelles, a true progressive who will meet the challenges of our time.
The 43rd district covers much of our central city including Downtown, Capitol Hill, U District, Green Lake, Fremont, and more. The district includes some of the densest, fastest growing, and most progressive parts of the city and at the same exemplifies Seattle's ongoing housing crisis and rapid gentrification–the wealth inequality is jarringly visible. The seat has been represented by the same moderate incumbent since the 1990s, but that could change with the election of Lascelles.
As we said in our primary endorsement of Lascelles: "Not often do we come across a candidate that has shown effective political action, radical compassion and fierce ingenuity while in a state of constant precarity. When they see a need, they go straight to those affected, down to even producing what's needed–forming an intuition that focuses on results and community care."
Lascelles has a long history of successfully building organizations and structures, culminating most recently in the founding of two crucial nonprofits: People of Color Sex Worker Outreach Program (PoC SWOP) and Green Light Project (GLP). PoC SWOP is an advocacy and community building organization for sex workers of color, and Green Light Project provides direct outreach harm reduction at the intersection of sex work and drug use. Because of their advocacy and lived experience, Lascelles is acutely aware of and actively combats barriers to entry, a facet of policymaking and everyday life even our most progressive Democrats fail to address.
"Lascelles speaks glowingly of the walkable, bodega-saturated lifestyle dense cities like New York foster, and they live in the University District because it offers that," The Urbanist Election Committee wrote. "It's clear they're an urbanist and understand the importance of transit and density. More than that, they're precisely the kind of urbanist that can attract new folks and break the movement out of the White male-dominated technocratic rut that can be its stumbling block."
Lascelles is running on a platform that includes greater support for public housing and our neighbors forced to sleep outside, investments in green infrastructure, free transit, and state level police reform. Learn more at www.sheraeforstate.com. Vote by November 3rd. (Here are The Urbanist's general endorsements.)
This monthly social event is free, all ages, and open to everyone. Call in if you want to meet other people who care about our city, network, or hear from an inspirational speaker. Normally we meet second Tuesday of the month, but this month we pushed the event back a week due to a scheduling conflict. The line opens a 6:15pm for networking and discussion and the speaker starts at 6:30pm. We hope you can join us! Register on the form below for the Zoom link:
Update: Watch the video from the meetup and hear what Sherae has to say: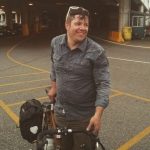 Patrick grew up across the Puget Sound from Seattle and use to skip school to come hang out in the city. He is an designer at a small architecture firm with a strong focus on urban infill housing. He is passionate about design, housing affordability, biking, and what makes cities so magical. He works to advocate for abundant and diverse housing options and for a city that is a joy for people on bikes and foot. He lives in the Othello neighborhood with his fiance and kitty.