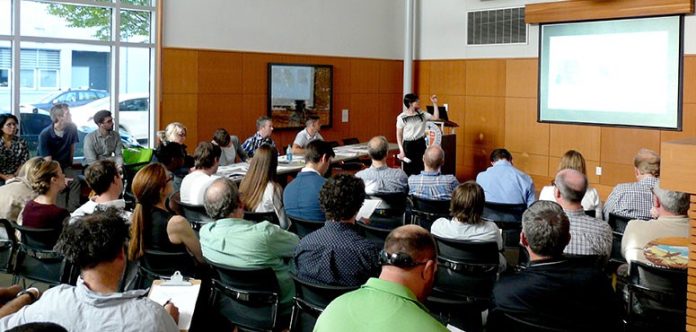 Are you passionate about increasing housing affordability in Seattle? Or maybe you want to have a say in how your neighborhood develops? If so, you should consider applying before January 15th for one of the 15 slots currently open on the Seattle Design Review Boards. Each of the city's eight geographic districts has its own design review board staffed by five volunteers serving two-year terms. The five volunteers each represent a different interest area and include one design seat, two community or residential seats, one development seat, and one business or landscape design seat.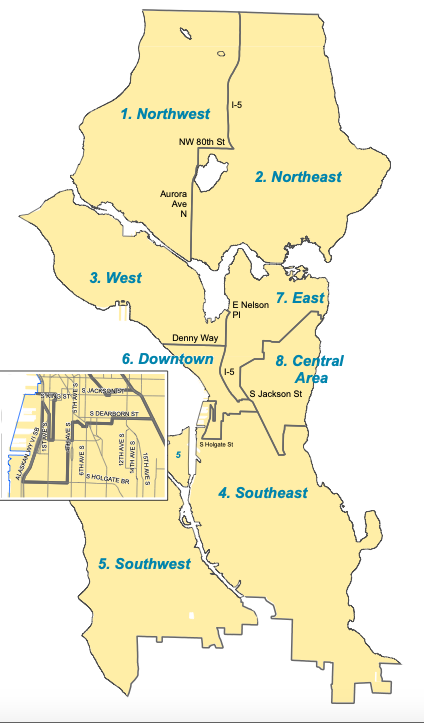 According to the City's Design Review website, board members "are the backbone of the Design Review Program. They direct designers and project reviewers to look closely at the neighborhood and its character to design new buildings that enhance their surroundings."
In practice, board members interpret whether a new development upholds city, district, and when applicable, neighborhood-based design review guidelines. While this may sound like a mere formality, Seattle's Design Review Boards wield real power. Earlier this month, the West Seattle Design Review Board withheld approval for the development of 323 new homes atop of the Queen Anne Safeway, citing concerns over design features like "the proper size of planters, modulating storefronts, [and] the number and caliber of businesses likely to call that frontage home." The group's extremely detail-oriented approach raised the ire of pro-housing advocates who believe that hurdles placed in front of the redevelopment of the Queen Anne Safeway "[call] into question in the very existence of the design process in its current format."
Underscoring the importance of the design review process to new housing development, the City Council passed an emergency design review ordinance earlier this year to ease a Covid-19 induced backlog of permits for new development. Ensuring that design review functions effectively is critical to addressing Seattle's housing shortage, which means design review has real impacts on racial and economic equity across the city. Currently the vast majority of design review board members are white. In fact, the current cohort includes only four people of color. Greater representation by people of color and renters on design review boards would allow for more perspectives to be heard. Housing advocates Seattle for Everyone address the need for diversity on design boards in an excellent post.
During a year in which the need for racial justice has been at the forefront of civic conversations, it is important that the Design Boards applicant pool is strong and diverse. Think you might have what it takes? Learn more about design review on the City's website and apply if it suits your interests.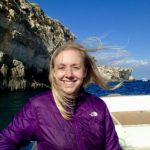 Natalie Bicknell Argerious (she/her) is Managing Editor at The Urbanist. A passionate urban explorer since childhood, she loves learning how to make cities more inclusive, vibrant, and environmentally resilient. You can often find her wandering around Seattle's Central District and Capitol Hill with her dogs and cat. Email her at natalie [at] theurbanist [dot] org.