Bremerton is allowing an accessory dwelling unit (ADU) on every single-family lot and waiving parking and owner-occupancy requirements. The City tabled a measure to allow two ADUs per lot.
On December 16th, the Bremerton City Council unanimously voted to liberalize ADU rules in a bid to increase housing production and affordability. The legislation simplified design standards and dropped requirements for an additional parking space and year-round owner occupancy.
Existing rules allowed backyard cottages or attached ADUs to be up to 60% of the size of the primary residence. New rules allow ADUs up to 1,000 square feet in size or 60% of primary residence, whichever is larger. That means smaller lots can still support a reasonably sized ADU. Production was anemic under previous rules.
The City has only permitted about 20 ADUs since 2003, but interest is increasing. In 2020, upwards of 65 people called or wrote the City to ask about building an ADU, but only five submitted applications, Bremerton city planner Allison Satter said, as reported by Christon Volser in the Kitsap Sun. The City suspects the unpermitted ADU production is significantly higher, but Council President Eric Younger's claims of 20 times as many illegal ADUs as legal ones seemed speculative.
Bremerton Mayor Greg Wheeler was a big backer of the ADU legislation, arguing it was a needed affordable housing solution that would lessen the housing shortage. Bremerton has become a popular destination for people seeking to flee higher prices on the eastern shore of Puget Sound. Bremerton's fast ferry, which opened in 2017, means that Downtown Seattle is only a 30-minute ride away for those willing to ditch their cars. The lumbering car-laden ferry offers a slower alternative.
"The goal for the City's proposal is to allow more ADUs so they help fill the gap in accessible and affordable housing," said Mayor Wheeler in a statement. "We are faced with a shortage of residences in our City, and we can't wait years for new homes and apartments to come online to address the growing demand. Even during the pandemic, we must respond to address this crisis. ADUs are one part of the solution that we can use to scale up now and make housing more available across Bremerton."
Mayor Wheeler pointed to the Affordable Housing Recommendations Report, which the City and Kitsap County released in March, to support his assertion that ramping up production is needed. The executive summary lays bare that Kitsap cities have been falling behind in creating homes and will need to triple production to meet projected needs. Encouraging ADUs and other "Missing Middle" housing types is a recommended strategy in the report.
"Kitsap County has several housing related challenges, including the need for a variety of housing types and the need for more housing affordable to low-income households," the reports states. "Based on population forecasts, Kitsap County and its jurisdictions will need approximately 25,150 new housing units through 2036, or about 1,480 per year for the next 17 years, of all types and price points. Over the 2010-2017 time period, jurisdictions across the County produced only 3,600 new housing units (including demolitions), or about 515 units per year… Thus, jurisdictions will need to almost triple their annual housing production to accommodate the expected 25,150 new units through 2036."
For now, Councilmembers rejected the staff recommendation to also allow a second ADU per lot due to affordability concerns, Volser said. It's not clear how allowing three homes per lot instead of two would make affordability worse, but that was the reason given by Council President Younger.
Younger worried that allowing two ADUs to rent at market rate would encourage the construction of more expensive mother-in-law apartments.

"These brand new ADUs, or these remodeled ADUs, they become more desirable and could have a negative effect on the people we're trying to address through affordable housing," Younger said.

The council president asked if the city would consider allowing two ADUs on a single lot but with the requirement that the second unit be affordable housing.

A proposed city program is in the works to do just that, according to Spencer. While the program is still in development, the tentative idea is to use funds from the city's affordable housing capital fund to buy pre-made ADU plans. Residents who want to use a city plan would also be eligible for discounted or free permits and even utility assistance if they commit to charging a lower rent for the ADU.

Spencer said the city is hoping to present the program to the city council early in 2021, "with the idea that it would help implement the ADU program."

"Yes we've developed all of this and yes we believe it's going to help create more housing, but we're not absolutely certain that the ADU provisions will create affordable housing," Spencer said.

Councilmember Michael Goodnow supported the overall changes to the ADU code but worried that attaching an affordable housing requirement to a second unit might end up "backfiring" and resulting in less housing overall.
Another point of disagreement that arose was how to deal with unpermitted ADUs, with some suggesting an amnesty program like Tacoma implemented to get homeowners to permit their under the radar ADUs. Mayor Wheeler suggested most owners would come forward, while Younger argued many wouldn't and called for an incentive and deadline to shake them out of the woodwork.
Apparently the Bremerton City Council has a retreat in January where they hope to iron out some of the lingering details of ADU implementation and the pending affordability program.
Bremerton joins a growing list of Puget Sound cities that have implemented ADU reform, including Seattle, Tacoma, Burien, Olympia, Kirkland, Kenmore, and several more.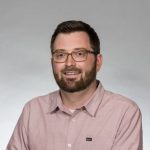 Doug Trumm is the executive director of The Urbanist. An Urbanist writer since 2015, he dreams of pedestrianizing streets, blanketing the city in bus lanes, and unleashing a mass timber building spree to end the affordable housing shortage and avert our coming climate catastrophe. He graduated from the Evans School of Public Policy and Governance at the University of Washington. He lives in East Fremont and loves to explore the city on his bike.