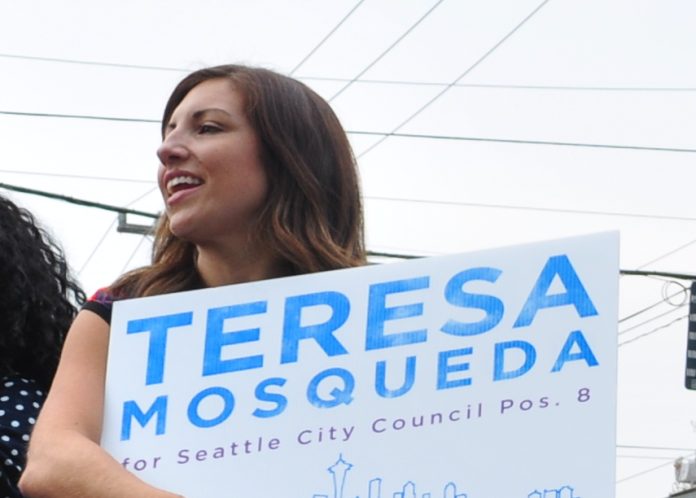 This month we are excited to be joined at our February 9th meetup from 6:15pm to 7:30pm by Councilmember Teresa Mosqueda. She was first elected in November 2017 to serve the mpre than 750,000 residents in Seattle as the citywide Councilmember in Position 8 for a four-year term, and she just announced her candidacy for a second term. Mosqueda's top priority on City Council is promoting healthy communities, lifting-up working families, and creating more affordable housing for all residents through the city. Mosqueda works every day to build an economy that works for all. She has sought to dedicate her career to amplifying the voices of the most vulnerable in our communities.
On the council, she has been a leading progressive voice, bringing together labor, business, housing, transportation, racial equity and environmental justice advocates she helped to pass the JumpStart Seattle progressive revenue plan and COVID relief in 2020. She has also been a leader on the council for workers' rights, championing Seattle's groundbreaking Domestic Workers Bill of Rights that served as a model for national efforts to improve wages and protections for vulnerable workers in 2018, and passed legislation to secure health care and protections for hotel workers in 2019.
One of her first bills as the Chair of Housing in 2018 ensured surplus city and other publicly-owned land would be made available for affordable housing and direct housing services—not sold to the highest bidder. She has worked to provided greater economic security for small businesses and childcare workers, rental assistance for working families, cash relief for immigrants and refugees, food security for Seattle families during the current pandemic crisis, and this relief helps provide a foundation for a more equitable economy when we recover.
She will be talking about her work in council, what she hoped to accomplish in a second term, and taking your questions. This monthly social event is free, all ages, and open to everyone. Call in if you want to meet other people who care about our city, network, or hear from an inspirational speaker. The line opens a 6:15pm for networking and discussion and the speaker starts at 6:30pm.
If you missed it, watch the video: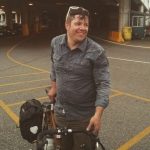 Patrick grew up across the Puget Sound from Seattle and use to skip school to come hang out in the city. He is an designer at a small architecture firm with a strong focus on urban infill housing. He is passionate about design, housing affordability, biking, and what makes cities so magical. He works to advocate for abundant and diverse housing options and for a city that is a joy for people on bikes and foot. He lives in the Othello neighborhood with his fiance and kitty.